entry: 7 € / 5 € students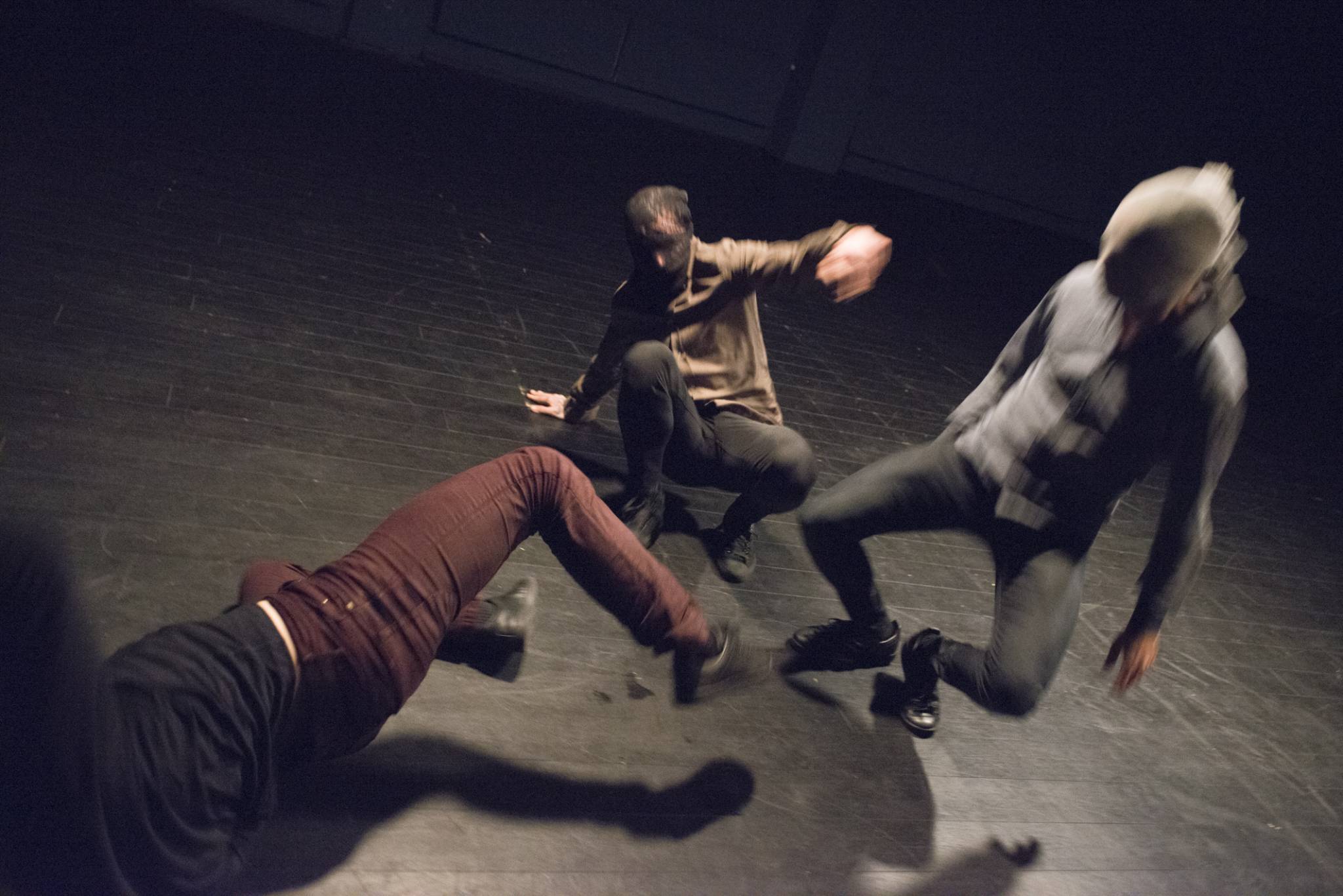 Creation and interpretation A. Esteban, W. Nigg, A. Déri, choreography, direction R. Giovanola, music F. Mento, light design and set design M. Brodeur
Three dancers come close to their physical limits. Driven by the pulsing beats and connected by rhythm, pace, lights and feverish movements they create a hypnotic energy that somehow bounds the audience and the performers in a shared energetic gradual kinetic-aesthetic experience.
After the performance a discussion with the creators will take place.
Organized by the Association of Contemporary Dance.
entry: 7 € / 5 € students