entry: 7 € / 5 € students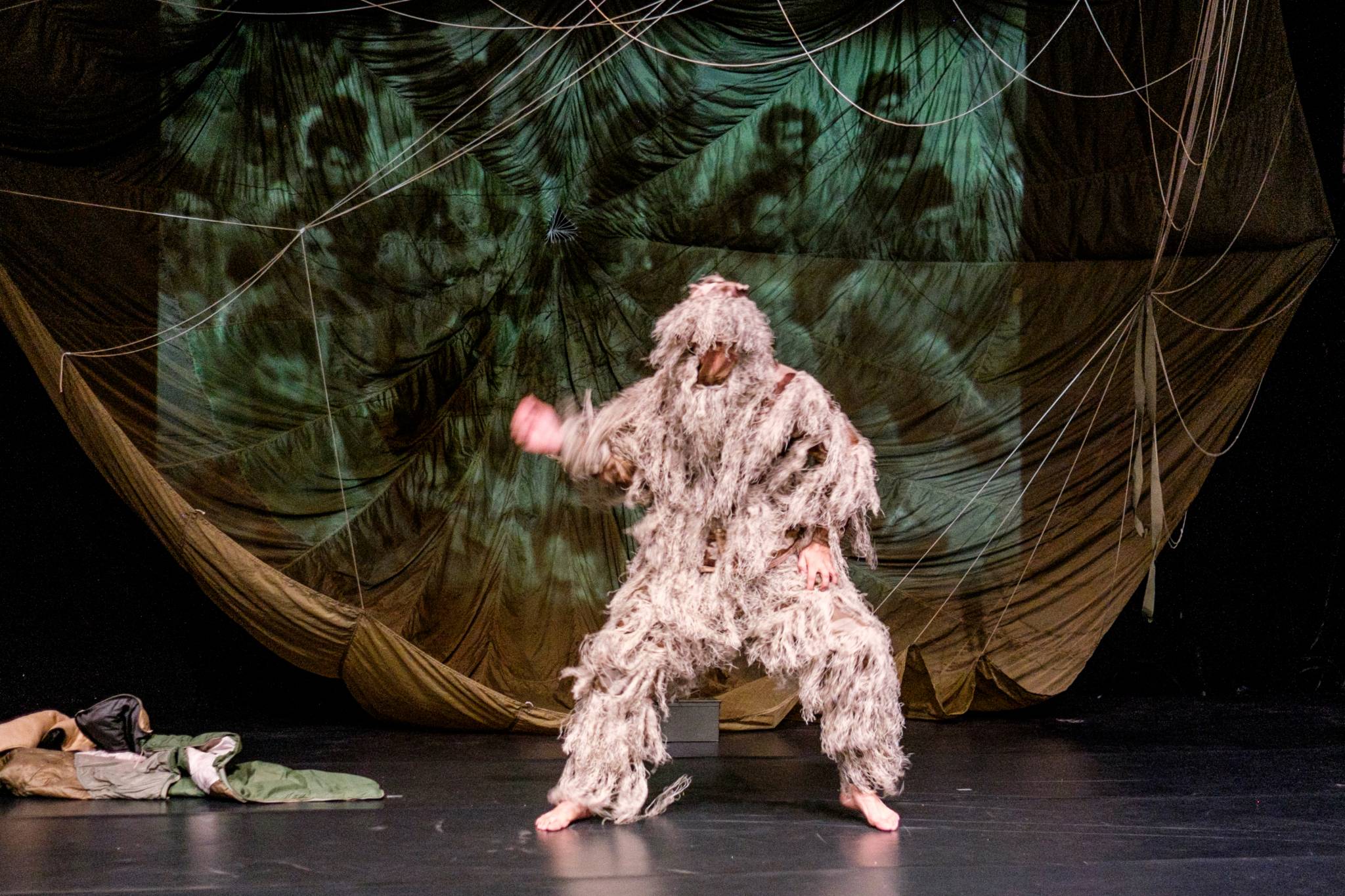 Creation and interpretation O. Court Mesa, O. Amram, R. Raz, video design Y. Nirel, light design Y. Barel, hudba O. Moran, scénografia Z. Shoef
Wart is the place of meeting of the two extremes of human consciousness: war and creation. It is a process of creating alternative reality composed of images and fragments we associate with battles, taken out of the context and brought into a new, fantastic world. This world wants to escape reality and change the presence to eternity, the automatic to unpredictability and the repulsion to beauty.
After the performance a discussion with the creators will take place.
Organized by the Association of Contemporary Dance.
entry: 7 € / 5 € students