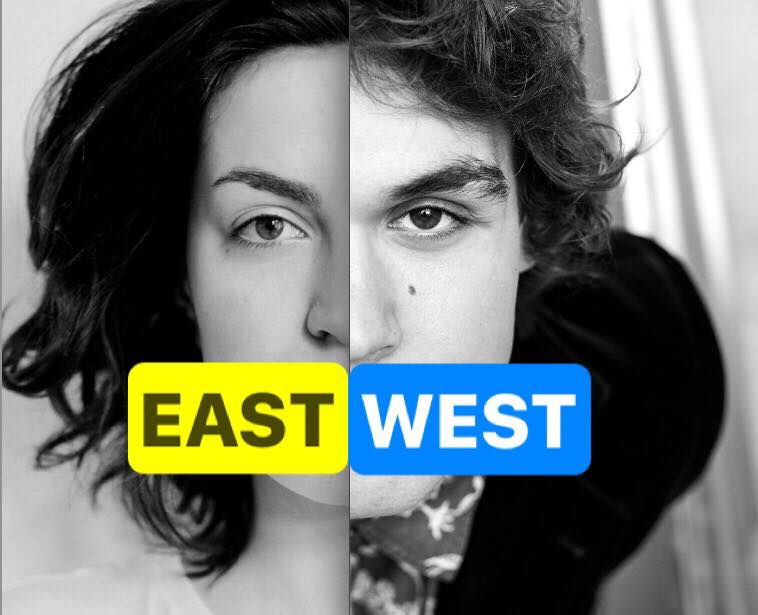 Theatre project EAST – WEST is a dialog between two young people, two friends, two actors living in an east-west distance.
Our attempt is to creates and provoke a dialogue about borders – our personal, mental, social, political and cultural borders, that we create and carry in our heads.
We also try to understand and explore our identities. Do we need it or not? Could I choose my identity? Could I change it? Is it important these days for an artist to be understood as Ukrainian, Czech, man, woman?
MARYANA KOZAK
Graduated from Department of Authorial Acting in Prague, where she has been also working as assistant for the discipline "Interacting with the inner partner". During her studies she went on international scholarship program in London and Kyiv.
Maryana is recently living and performing her authorial performance "Oj Kyejve, Kyjeve" (Studio Paměť) and performance LÁZNĚ from creative collective vi.TVOR (Alfréd ve Dvoře) in Prague.
DANYLO SHRAMENKO
Graduated from Kyiv National Theatre University in 2016.
Has been working for two years with director Vlad Troitsky in Center of Contemporary Arts "Dakh"  in Kyiv.
Created independent german-ukrainian theatre company SchenkAndCant and played different, mostly site-specific performances in Kyiv-GOGOLFEST, Wiesbaben SchlossFreudenberg, and Deutsch Theatre in Berlin.
In 2018 cofounded a music band "Cianistiy Cafel".