Tomáš Danielis: Maybe, but of course / I will not be a cat
entry: 7 € / 5 € študenti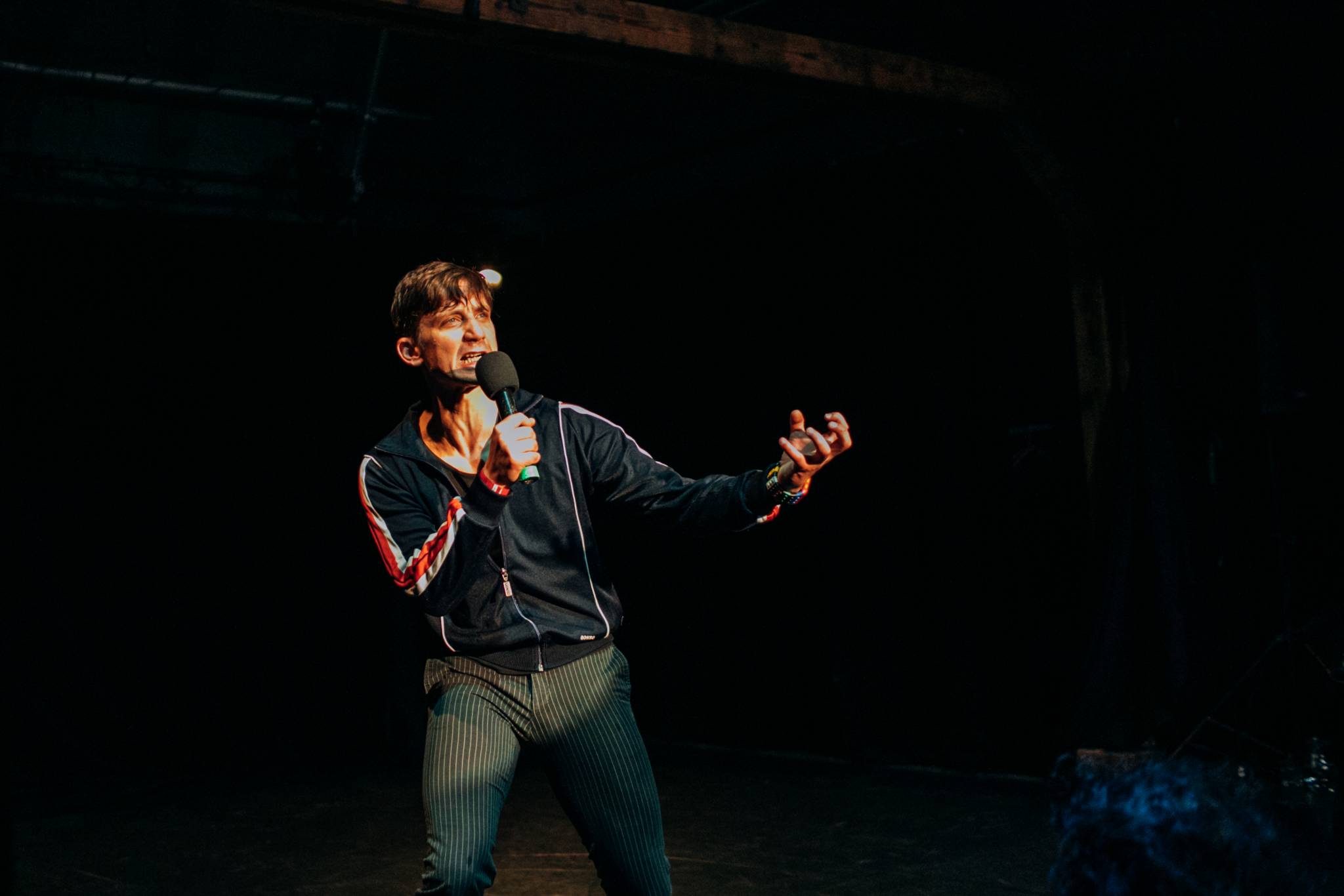 The creative focus of Tomas Danielis is oriented at crossover between visual/digital arts and movement/dance. As an accomplished dancer he pursue the understanding and conceptualization performative presence via space, which led him to further investigate the properties of lights as well as creative escape into photography. Danielis is known to create specific sets of tools and innovative movement languages for each of his project. His works were presented in more than 20 countries and referred to as innovative, touching and inspiring.
decomposed baroque opera for 1 dancer and humor on stage
The project proposal "Maybe, but of course" unite elements of a baroque opera, stand up comedy, performance and play of multiple selves. It has the ambition to investigate a person and his constant. A person trying to be responsible, sensible, sensitive and clever. An artist who is searching for new and surprising forms, seeking to touch the audience with his insight… but there is that thing. That thing of many names which denotes of the inner self in its many faces and all its limitations… which is referred to as that inner thing. That inner thing, which is sometimes epithet of a look into the bathroom mirror and in an another look into the fog over Everglades. That inner thing, which makes a person sometimes laugh and in another to be embarrassed, sometimes to be laugh at and in another to stir deep within and reach.
I will not be a cat – preview
"I will not be a cat" is an intermedia/AI dance project, which sprung out of interests converging on lines of researching human behavior, the value of contemporary art especially dance, technology, AI and common curiosity along with a bit of fear about the future.
"I will not be a cat" is the project where Human and Artificial Intelligence is in a discussion as main subjects and objects of the performance.
"I will not be a cat" project asks the questions – what is the inherent value of human being and AI. Can they possibly merge? Who will be in control and what are the possible trade-offs?
"I will not be a cat" is a project where human and AI will co- operate to create audio-visual, dance and text environment..
foto: Marek Jancúch
entry: 7 € / 5 € študenti