Irena Brežná: The Thankless Stranger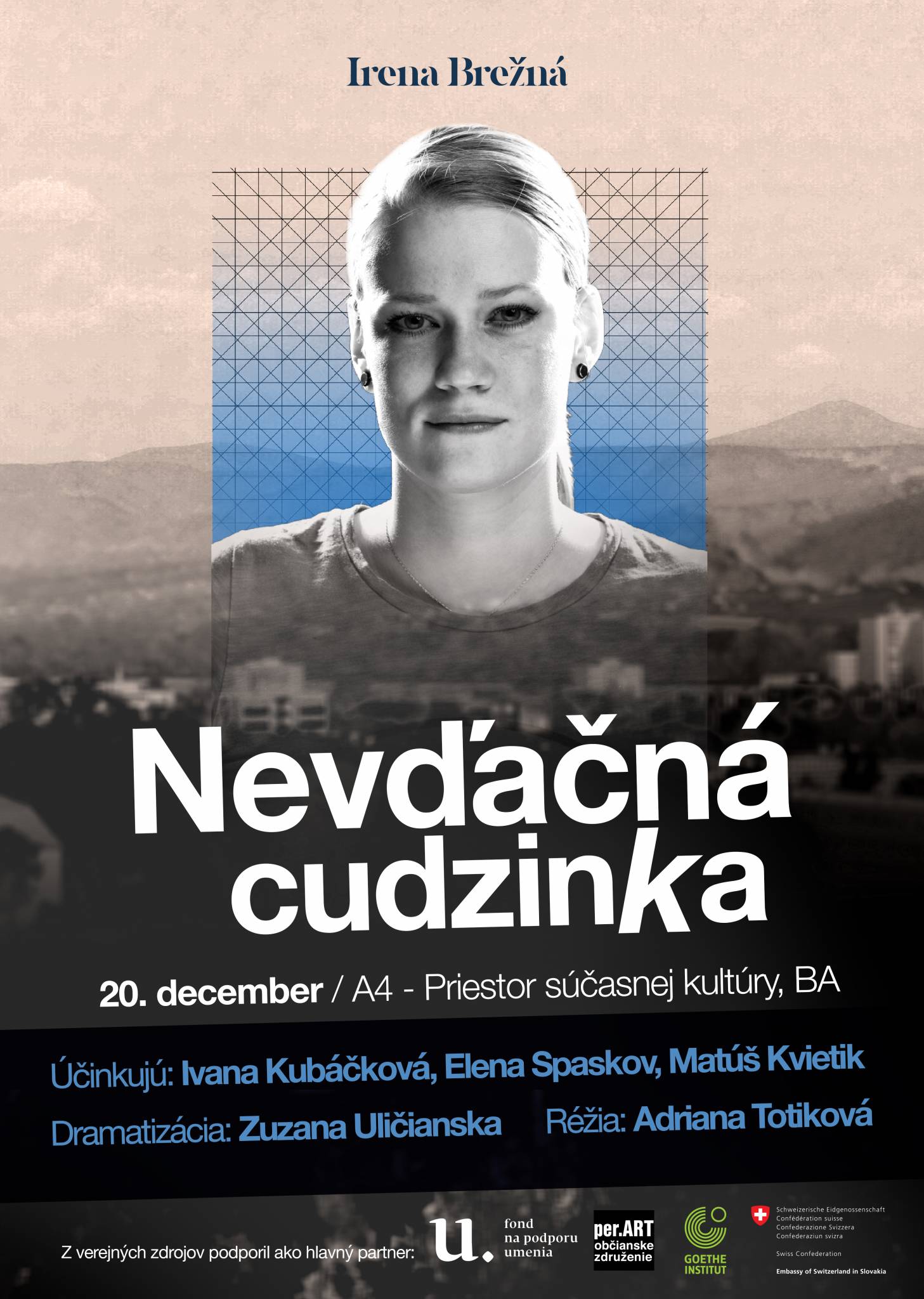 Translation of text J. Cviková, dramatization Z. Uličianska, dramaturgy M. Baláž, costumes and set design Z. Havranová, music M. Husovský, production L. Gorfolová, Z. Uličianska, directed by A. Totiková, starring I. Kubáčková, E. Spaskov, M. Kvietik
She was eighteen when she found herself in the richer and freer world than the (communist) one she and her parents left behind after escaping Czechoslovakia in 1968. Amongst the reserved Swiss people she didn't feel good enough. Was she too young for such an adult and reasonable country? In the dramatization of the critically acclaimed novel of Swiss-Slovak author Irena Brežná the experience of being an emigrant overlaps with moments of nowadays emigrants' lives of various ethnicities. 

The production was supported by public funding through the Slovak Art Council as its main partner. 
Other partners: Goethe institute in Bratislava, Swiss Embassy in Slovakia. Thanks to: Slovak National Theatre Bratislava, Faculty of Architecture of Slovak Technical University in Bratislava. Special thanks goes to Pravoslav Sovák for borrowing his works. 
Organized by collective per.Art.