Petra Fornayová: Manifesto of possibilities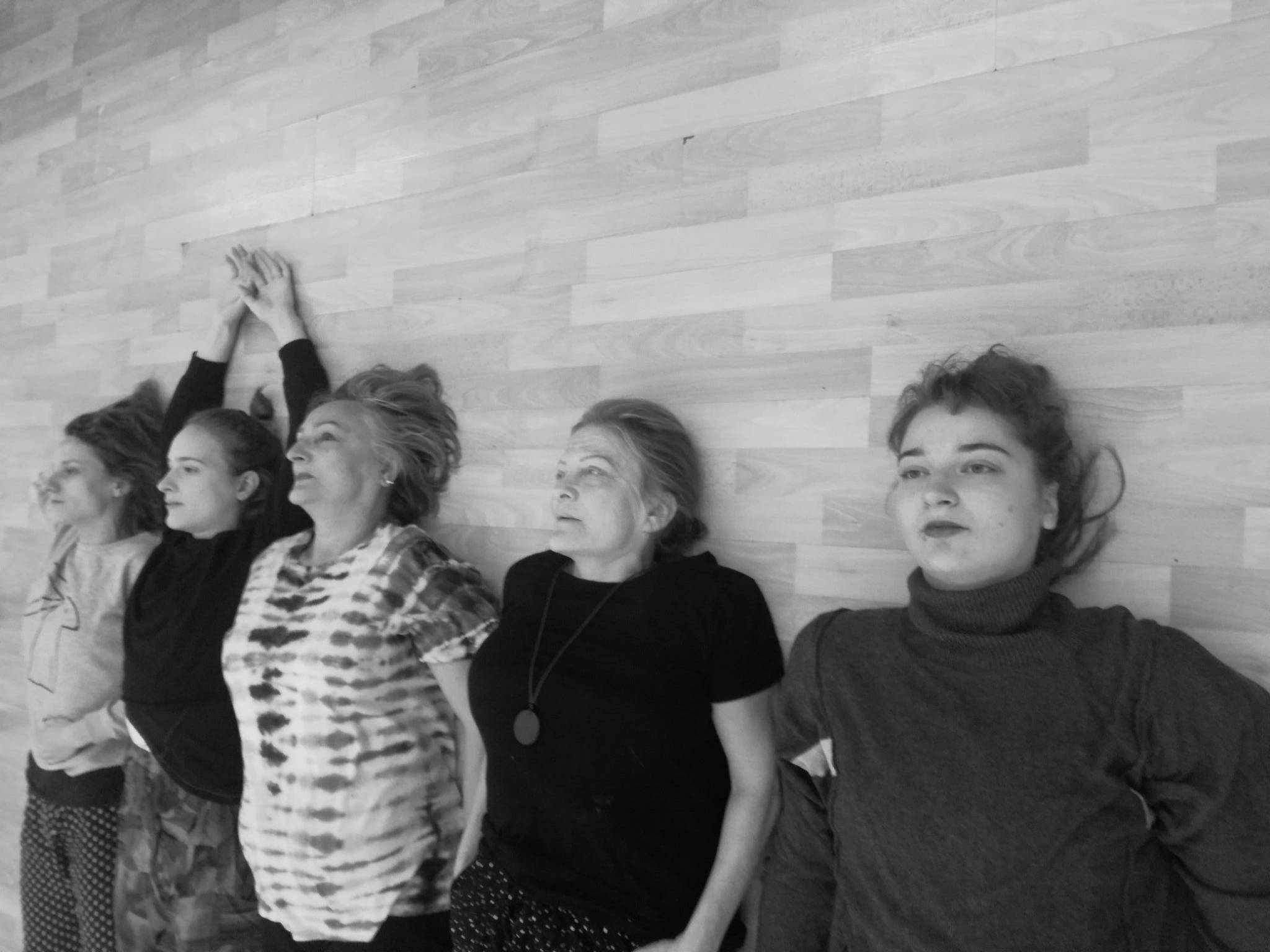 Direction, texts, choreography P. Fornayová, interpretation A. Čonková, S. Kúdelová, S. Macejáková, J. Machútová, L. Puškárová, S. Sviteková, dramaturgy P. Šulej, video B. Vitázek, music A. Šulej, set design P. Fornayová, B. Vitázek, costumes I. Haasová, technical direction, set design, light design S. Šmálik, photography by J. Fifík, research P. Petrželková, production T. Michalová, text sources P. Šulej: Rodézia, Revolučná, ÚPN – archive materials, I. Švihlíková: Jak jsme se stali kolonií, P. Ther: Nový pořádek na starém kontinentě, B. Němcová: Zlatá kniha rozprávok, L. Šimák: Manažment rizík 
The Velvet revolution was for the majority of us a breaking point. The play Manifesto of possibilities does not aim to be an objective documentary of what happened. It is a manifesto of various perspectives which the revolution can be reflected upon from.
"The Fall of the Berlin Wall in 1989 brought about a huge experiment. This experiment has influenced the whole Europe: nations, that previously formed the Eastern block were recreated to fit the Western neoliberal system and obeyed the regime of liberalisation, deregulation and privatisation." (Philipp Ther: New Order on the Old Continent).
The creation and premiere of the play was supported by public funding through the Slovak Arts Council.
Supported by: Bratislava Autonomous Region, Gallery of City Bratislava, Vlna, Euromotor Inc.