entry: 6 € at the venue / 5 € pre-sale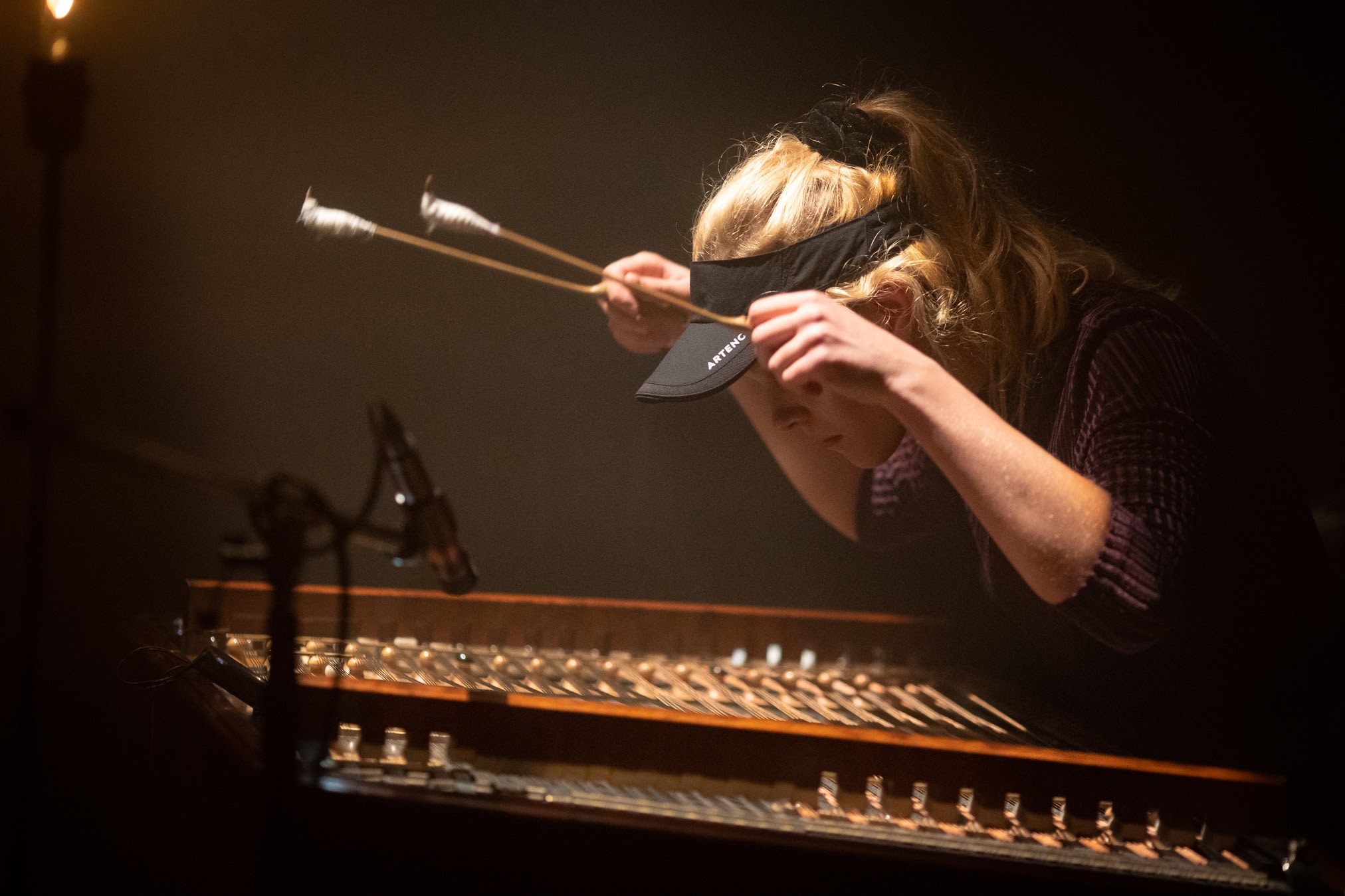 Thyme is a project based on the synergy of two siblings and their instruments which came to life in different times and belong to different music worlds. Johana Kratochvílová and Martin Kratochvíl are inspired by the experience of playing in both a symphony orchestra and a folk ensemble as well as ambient and electronic experiments. The result of this collision is a distinctive electroacoustic production based on playing the cimbalom and the electronic processing of its sound.
The Duo Thistle of Matej Kotoucek (NONA Records) and the Finnish expat Sim Hakalist emerged from the scene around the AVA team in 2018. Their joint improvisations are based primarily on the synthesizers' "toying" which takes on shamanistic dimensions supplemented by violin or field recordings. Each set adapts to the performed-in space and situation, but the result is always very impressive.
entry: 6 € at the venue / 5 € pre-sale