Blaho Uhlár and collective DISK: TERTIUM NON DATUR
entry: 7 € / 5 € students, seniors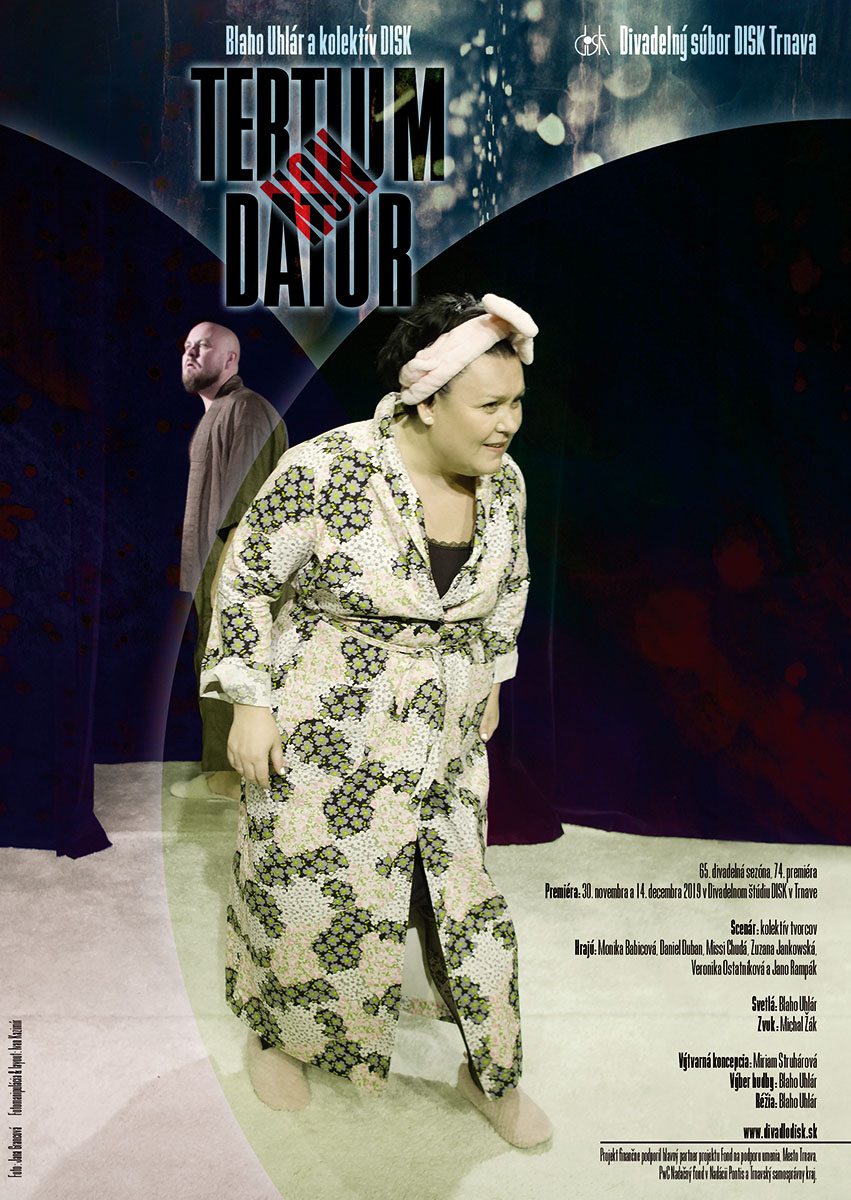 Script by collective of authors, starring M. Babicová, D. Duban, M. Chudá, Z. Jankowská, V. Ostatníková, J. Rampák, lights B. Uhlár, sound M. Žák, photo and video J. Grancová, art direction M. Struhárová, music selection B. Uhlár, directed by B. Uhlár
The script was created by the collective between the 6th of March and 30th of November 2019.
"Nothing third exists" is stated in Aristotle's logic as a proof of the impossibility of the existence of several truths. We live in the confusion and the terror of conflicting information claiming the absolute truth. Remote communication, words receding, becoming incomprehensible. Internal tensions, grotesque and variety performances, acting prowess, logically beginning actions culminating in illogical creations, causal consequences replaced by dream successions. Phantoms are emerging and we do not know whether it's reality or only happening in the minds of the actors.
The project was financially supported by the Slovak Art Council, the city of Trnava, PwC Foundation by Foundation Pontis and the Trnava Autonomous Region.
entry: 7 € / 5 € students, seniors