Dezorz's puppet theatre: Panoptikum Frankenstain
entry: 7 € / 5 € students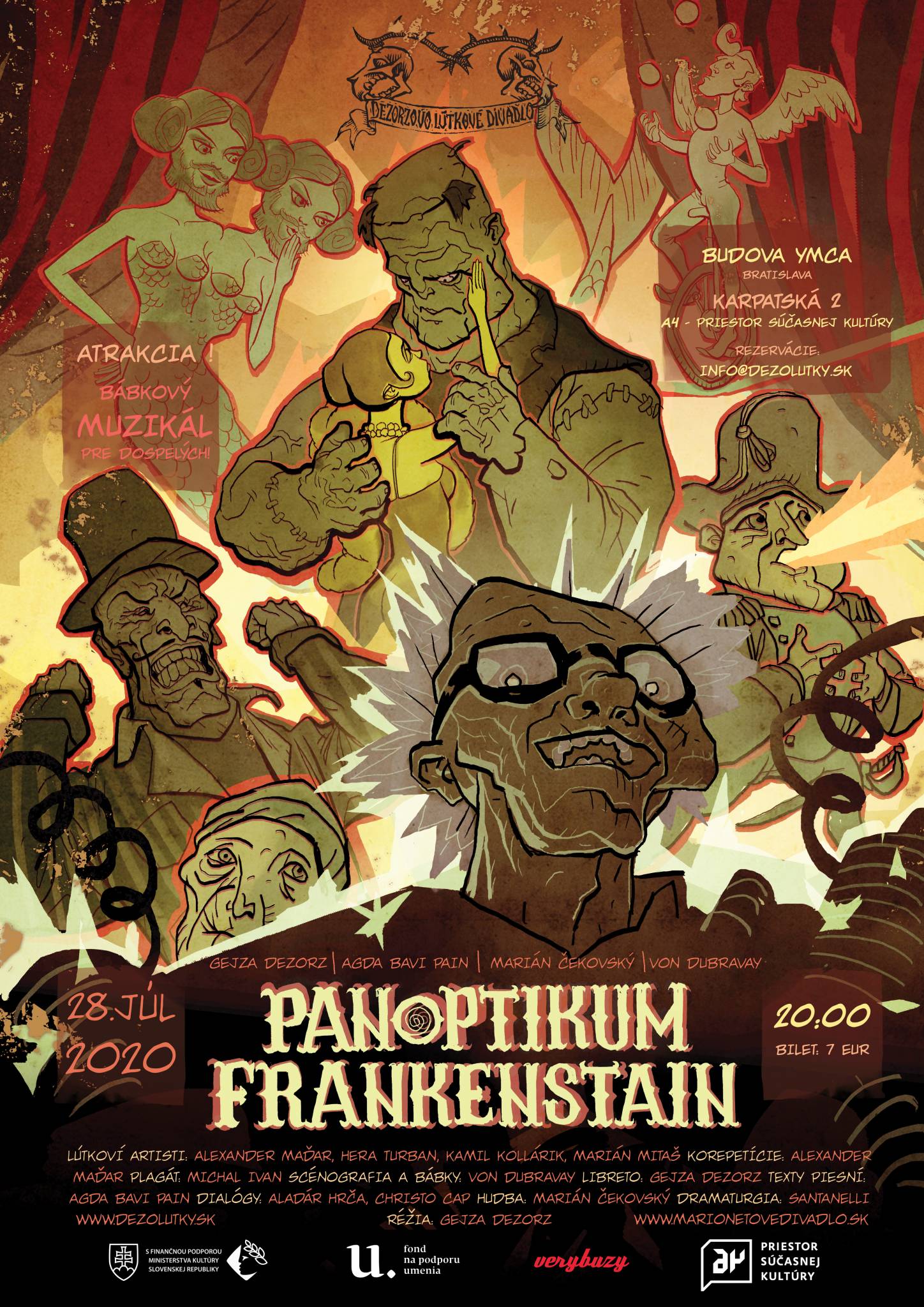 Puppeteers: A. Maďar, H. Turban, K. Kollárik, M. Mitaš, directed by G. Dezorz, dramaturgy Santanelli, set design and puppets Von Dubravay, libreto G. Dezorz, songs lyrics A. B. Pain, dialogues A. Hrča, Ch. Cap, music M. Čekovský, piano accompanying A. Maďar
The love story of the modern Prometheus and a blind beauty, imbued to the bone by burning love and freezing horror, is a unique puppet tragedy and eternal divine comedy in the panopticon of monsters, which combines beauty with ugliness, heavenly love with hellish hatred and high art with fallen pop-culture genres, literary gothic and noisy fair entertainment.
Panoptikum Frankenstain is an illusory puppet production by Dezorz's Puppet Theater, in which the well-known puppet artists Marián Mitaš, Kamil Kollárik and Alexander Maďar will be now joined by the first female member of the so far exclusively male ensemble, puppet artist Hera Turban.
The play was created with the financial support from the Ministry of culture of Slovak Republic.
entry: 7 € / 5 € students