Don Juan or the wasteful son
entry: 7 € / 5 zľavnené / 1 € študenti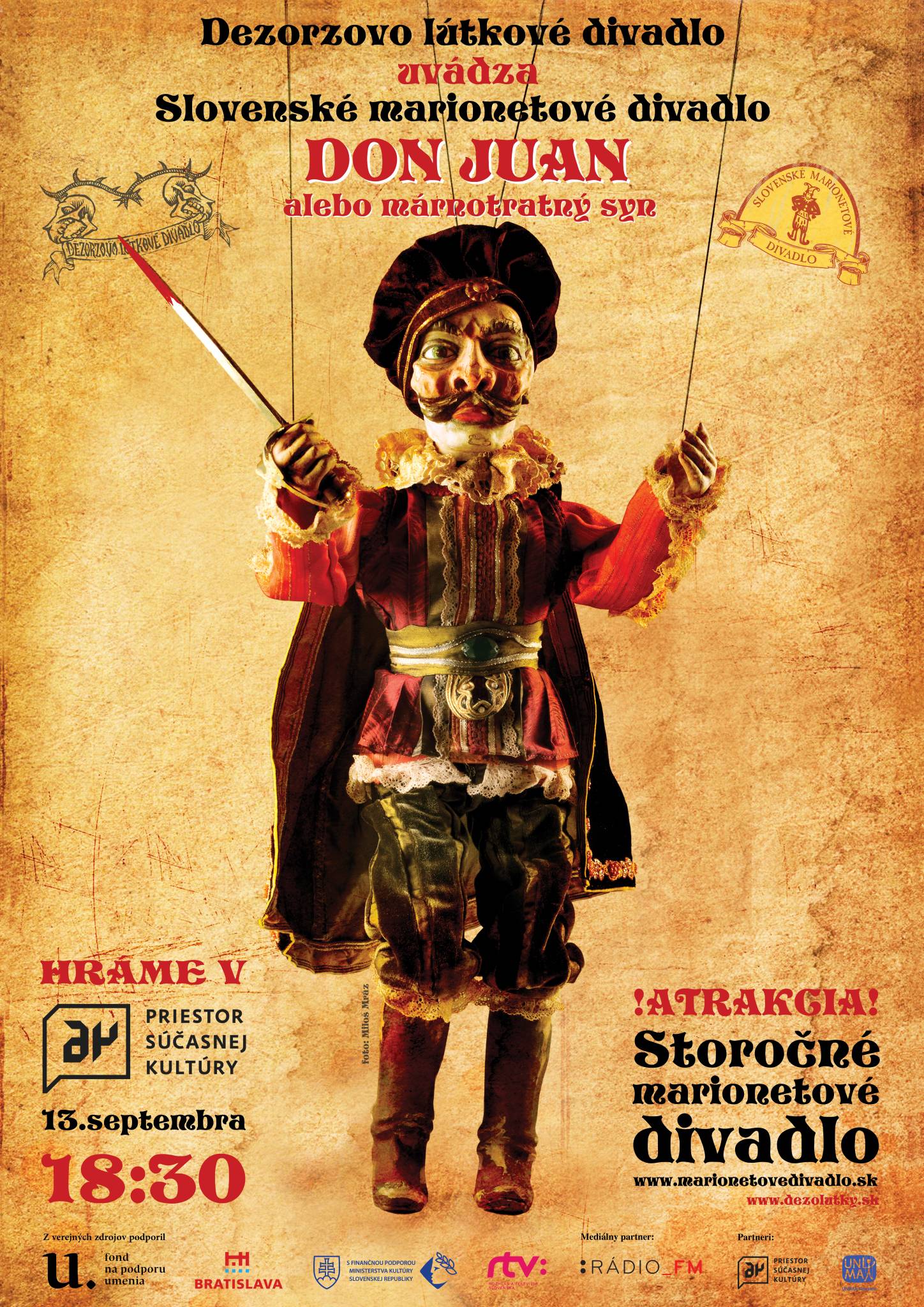 Sunday / 18.30 / Puppet comedy / 7 € / 1 € students
This classical play pays a homage to the marionette tradition of staging the old puppeteers' texts.
The fans of marionette art can enjoy the original language of the traditional texts of the old plays
and the unique way of playing with the wooden marionettes. Don Juan or the wasteful son is a few
hundred years old puppet comedy about the wasteful son and the womanizer Don Juan who is not
shy to commit the filthiest of crimes. Classical story of the traditional marionette theatre will be
shown after a long time!
entry: 7 € / 5 zľavnené / 1 € študenti