Funnylicious: My Improvised Life
entry: 7 € / 5 € zľavnené / 1 € študenti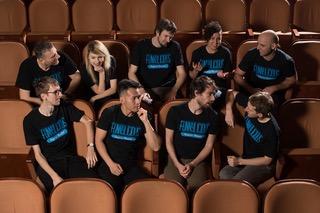 director Hon Chong. Performance is in easy English.
Meet Hon. He is a foreigner in Bratislava. Through a series of interconnected scenes and characters chosen by the audience, you'll learn more about his life and the people he meets. A unique theatrical performance that is inspired by true events and made up on the spot. Spontaneous and gutsy, 'My Improvised Life' celebrates life's unpredictability, quirkiness, vulnerability and memorable moments.
Note: The show starts with a short improv comedy performance by students of Funnylicious improv Theater.
Funnylicious was founded in 2014, we are Slovakia's first and only English improv theatre. We are here to create great memories, spread joy and make the country more colorful through the art of improvisation.
entry: 7 € / 5 € zľavnené / 1 € študenti