entry: 8 € / 5 € zľavnené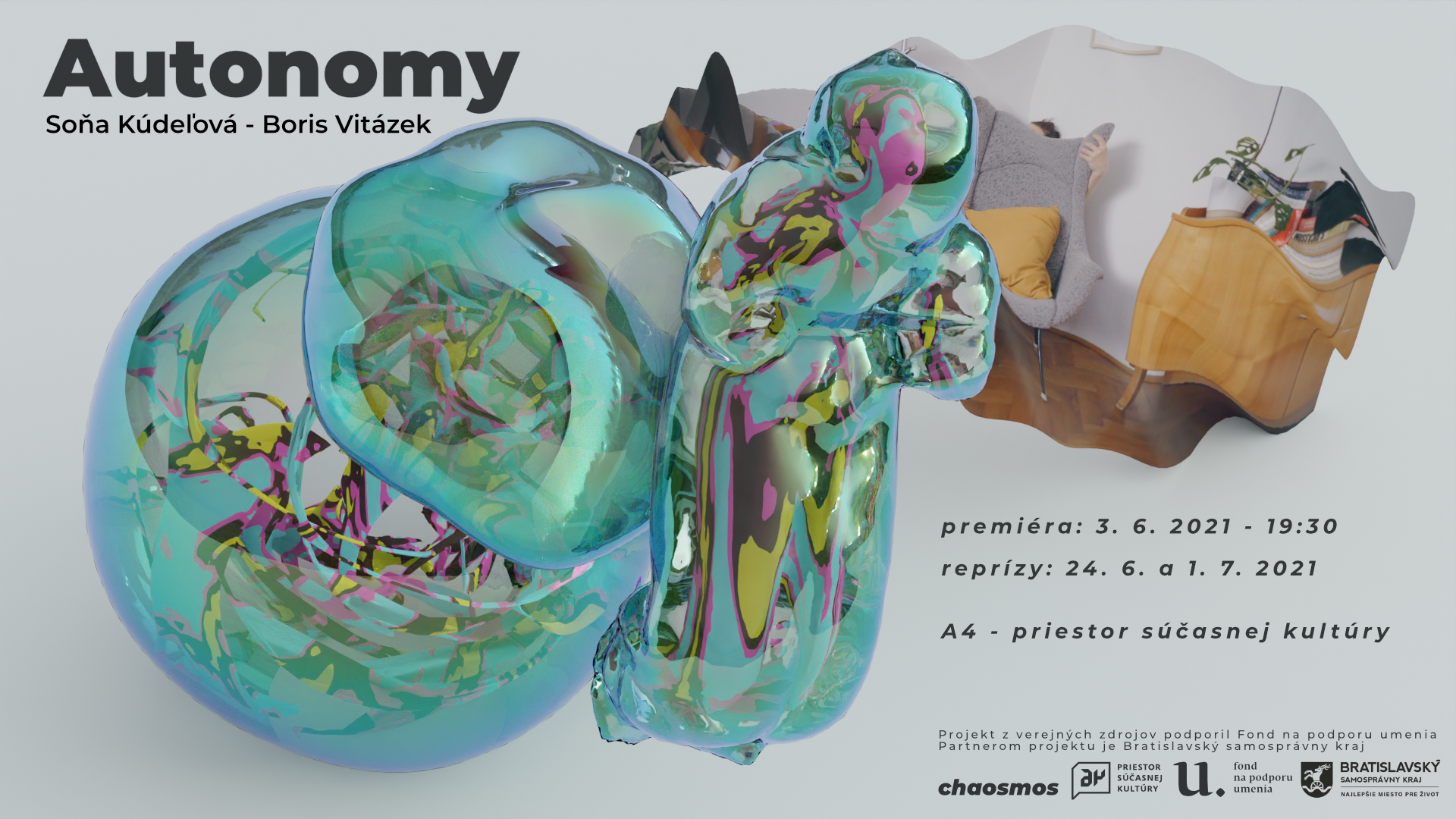 Thursday / 20.00 / dance / 8 € / 5 € reduced price
Concept, choreography, text and dance S. Kúdeľová, music and visual B. Vitázek, dramaturgy Kúdeľová, Vitázek, text editor Z. Husárová, production o.z. Chaosmos
"Don't interrupt your thoughts with words. Come in and settle into the silence."
Imagine a (peculiar) movement, mind and body as objects of observation and flexion, you hear me?
"This process vs. work, is my resonating body and my dancing mind. Waves of resonances in different parts of a flat, and the long-term ritual performative experiment help me capture the overlap between me as a dancer and me as a human. The whole year I had obsessively examined and analyzed the impulses my mind produces – and the body lives through."
Autonomy is a process 
And it is an artwork about making an artwork.
It is its own therapy, it's a learning and embracing its own autonomy.
Solo visual-dance performance is the last part of the AUTO trilogy by Soňa Kúďeľová.
This project was financially supported by the Slovak Arts Council. Bratislava Self-Governing Region is a partner of the project.
entry: 8 € / 5 € zľavnené