Theatre Stoka: Alea iacta
entry: Predpredaj 9 € / 10 € na mieste / 2 € zľavnené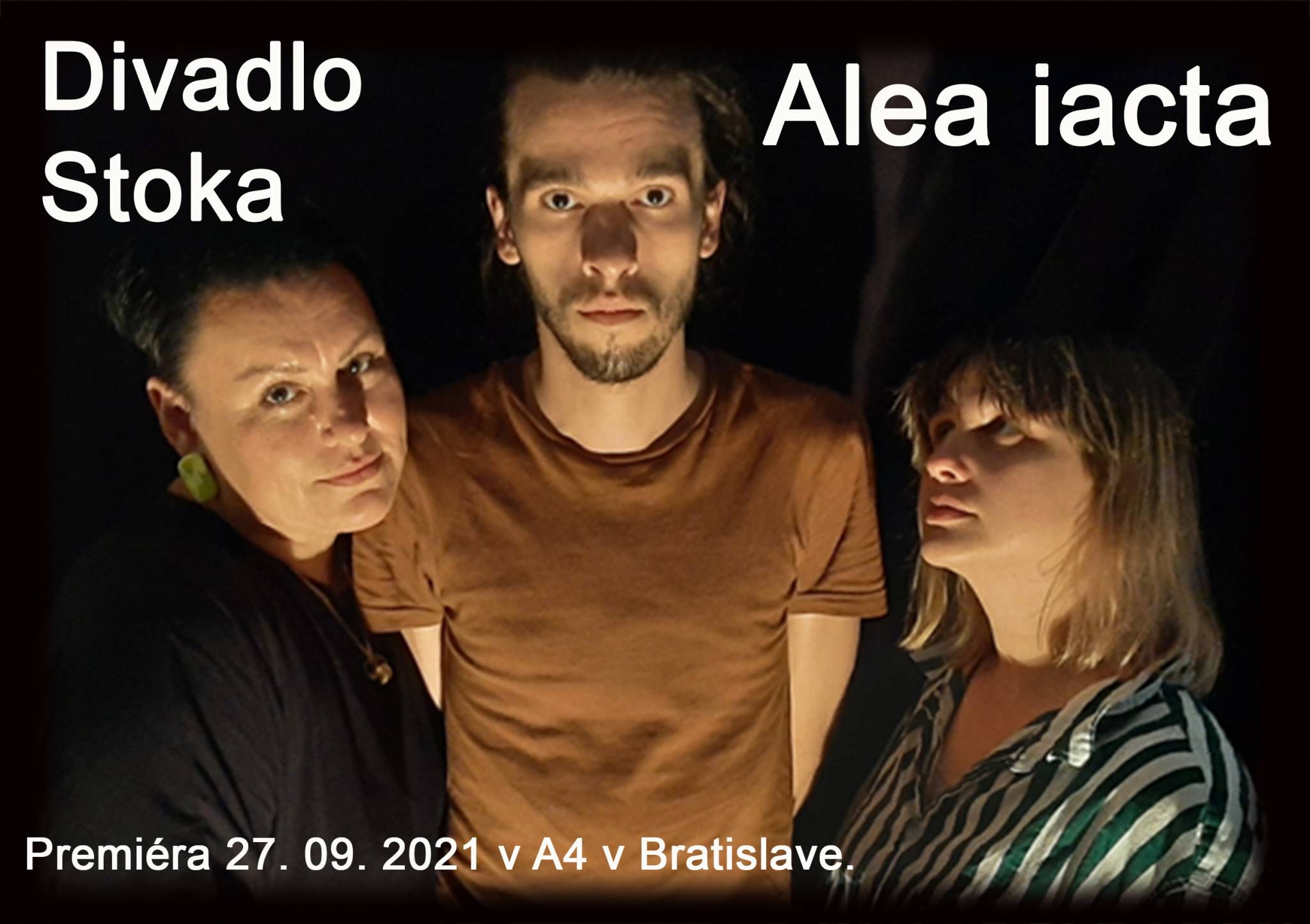 starring M. Fech, Z. Jankowská, P. Tilajčík, art direction M. Struhárová, directed by B. Uhlár
The script was created collectively between the 6th of June 2021 and 27th of September 2021.
We only take those who pissed their pants. / What? There's gonna be smell everywhere, if I piss myself in the kingdom. / Everybody pisses themselves there. / It's stinky there, I don't wanna go there. / Vendulka, we have already chosen you. / No, I don't wanna go there. Everybody smells like piss there. / But the heavenly kingdom is waiting for you. / Yuck! Only cat's aids is waiting there. Stop it, I won't go there. I'd rather take the taxi, girls. / Taxis don't even go there.
Alea iacta est ("The die has been cast") is attributed by Suetonius to Julius Caesar on January 10, 49 BC, as he led his army across the Rubicon river in Northern Italy. 
The play was financially supported by public funds by the main partner of the project – Slovak Arts Council, Foundation of the City of Bratislava and Bratislava Autonomous Region.  The play was created in coproduction with Theatre Stoka.
entry: Predpredaj 9 € / 10 € na mieste / 2 € zľavnené