Futurit: Space, stars, planets and music + 4 8 0 5 listening session
entry: vstupné dobrovoľné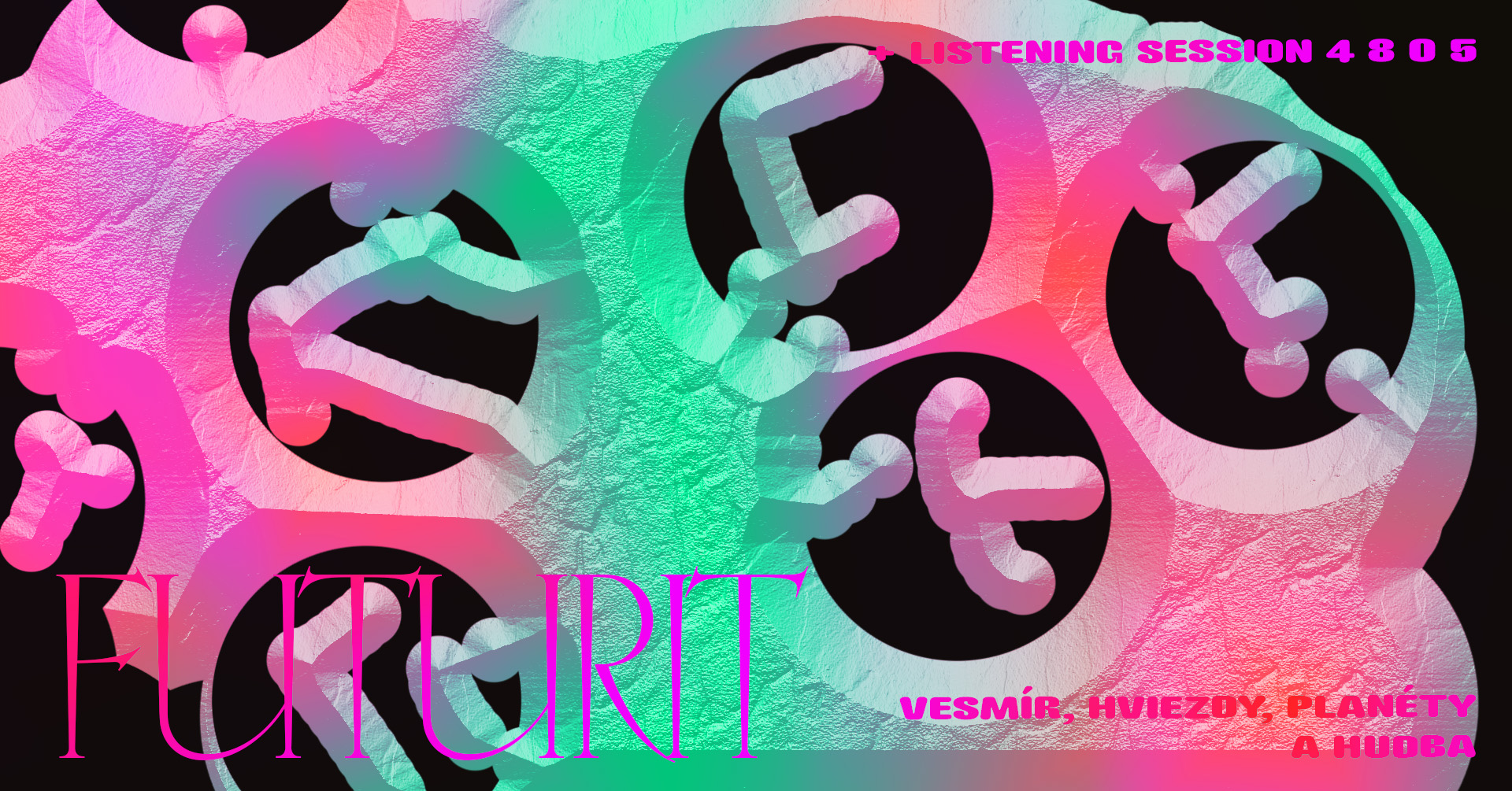 Thursday / 19.00 / lecture / voluntary entry

Private flights to space can provide a new impulse for art, too. Whether we are standing at the edge of the cosmic age or not, space and everything connected to it are some of the most frequent topics of popular music!
Kosmische musik, space rock, cosmic disco, afrofuturism, techno. Technology, sci-fi, space as an escape, free space but also psychedelic music.

Why and how does space attract musicians? Come to find out at the lecture by Peter Dolník!
After the lecture the selectors from 4 8 0 5 will tell you the rest – with their space themed selection of music accompanied by a video projection. 
entry: vstupné dobrovoľné