Art Moves: Showcase of young dance creations
entry: presale 8 € / at the venue 9 € / reduced 6 €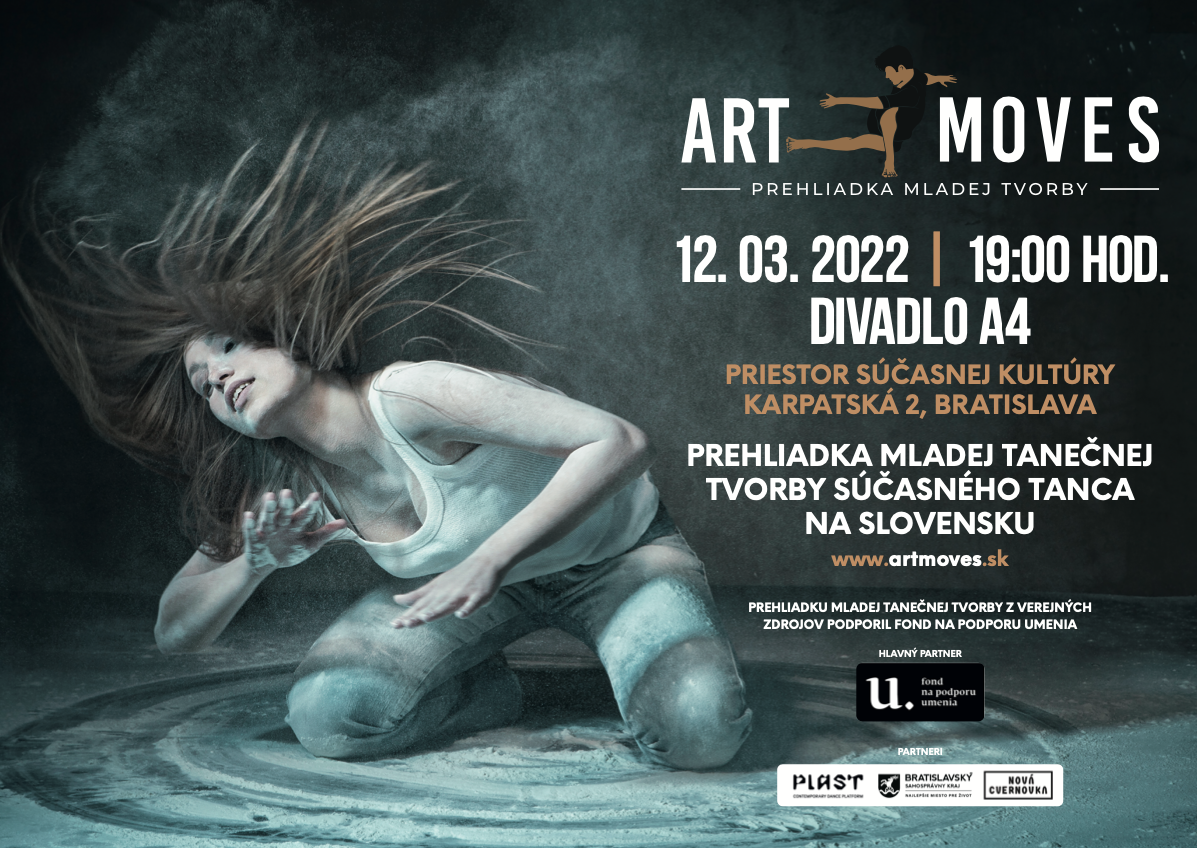 Dramaturgy M. Hriešik, P. Fornayová, V. Šoltys, starring J. Bilený, V. Karazei, L. Križanová, A. Labat, K. Miklovičová, M. Ondrejčíková, B. Petrušová, N. Plesníková, N. Rusková.
The showcase of young dance ART MOVES 2021 was postponed to take place in 2022 because of the epidemiologic situation last year. 
We are happy to introduce a selection of young emerging contemporary dance artists living and working in Slovakia. This showcase offers a space for presenting and supporting the creativity of the young dance generation and presents their choreographies with new trends of contemporary dance art in mind. The showcase presents selected works for professional and amateur audiences and offers professional conditions for starting-out artists. Nine artists will present their works during the ART MOVES evening showcase.
Organized in cooperation with OZ Pohyb v Umení, Vladislav Šoltys.
entry: presale 8 € / at the venue 9 € / reduced 6 €