Music in the digital space – How to live code
entry: bezplatné - registrácia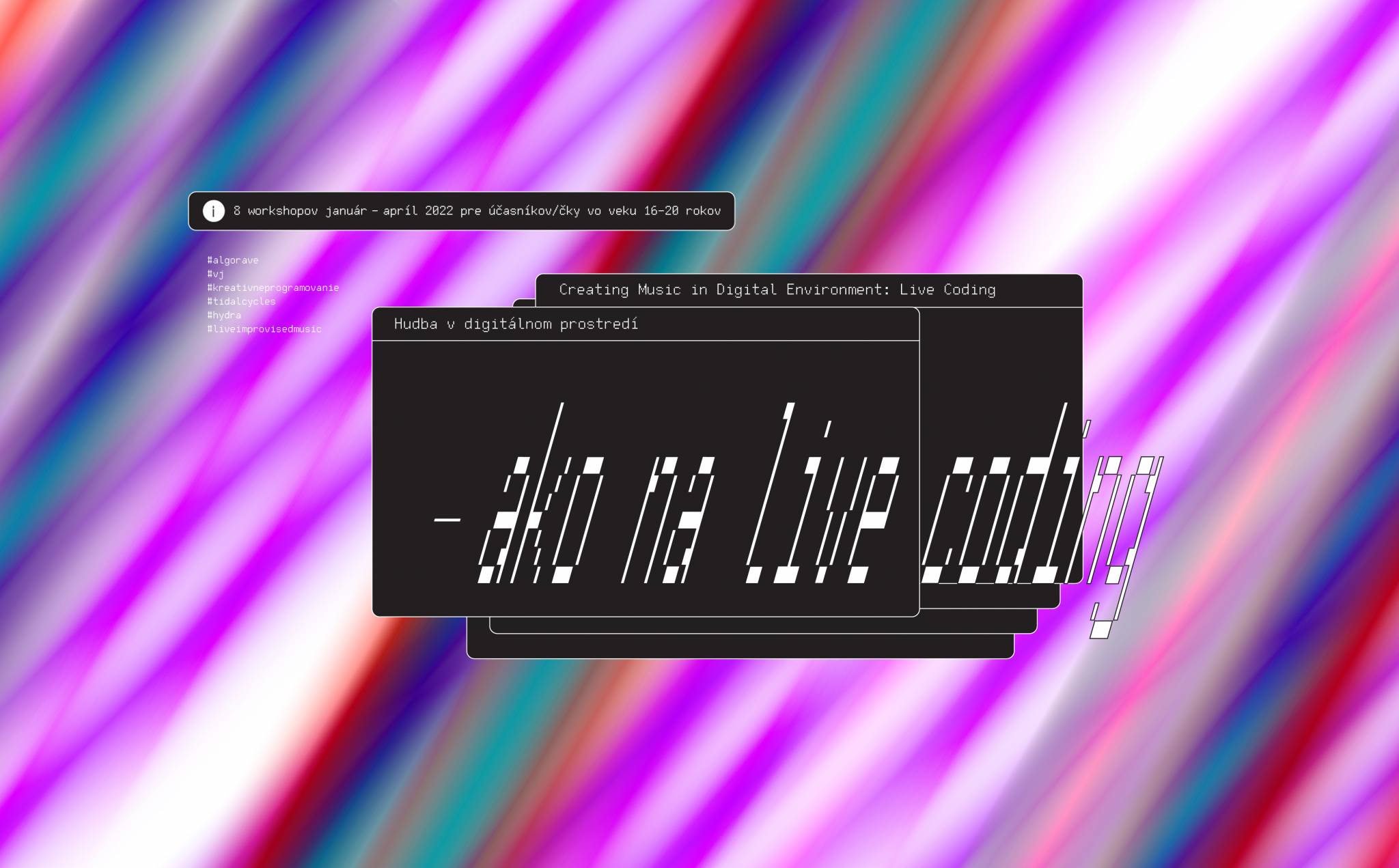 Monday / 17.00 / workshop / fully booked
During its 8 sessions (starting in January 2022 till April 2022)  the course in A4 will focus on introducing basics of innovative tools for interactive music and visuals using user-friendly programming languages. Participants will learn various ways of creating complex rhythmic and melodic structures made of simple parts by writing computer code. They will discover the algorithmic nature of music, learn to code their own music live and play it together with others. Besides that they will be introduced to new contexts of music of 20th and 21st century and broaden their horizons – which they can also find useful when creating their own music.
Live coding is a technique of manipulation with algorithms in real time – with the aim of changing the ongoing artistic process. In the series of workshop sessions we will explore the most popular software for live coding – TidalCycles and web interfaces for creating visuals – Hydra. At the end of the series we will create an audiovisual algorithmic mash-up together – and mix some bites up!
The course is led by musician and coder Fero Királyi.
The course takes place as a part of the Sound Experiment Project supported by the Erasmus+ program.
Financially supported by public funds through Slovak Arts Council and Bratislava City Foundation.
entry: bezplatné - registrácia