Dezorz's puppet theatre: Dukla, valley of death
entry: presale 9 € / at the door 10 € / reduced price 2 €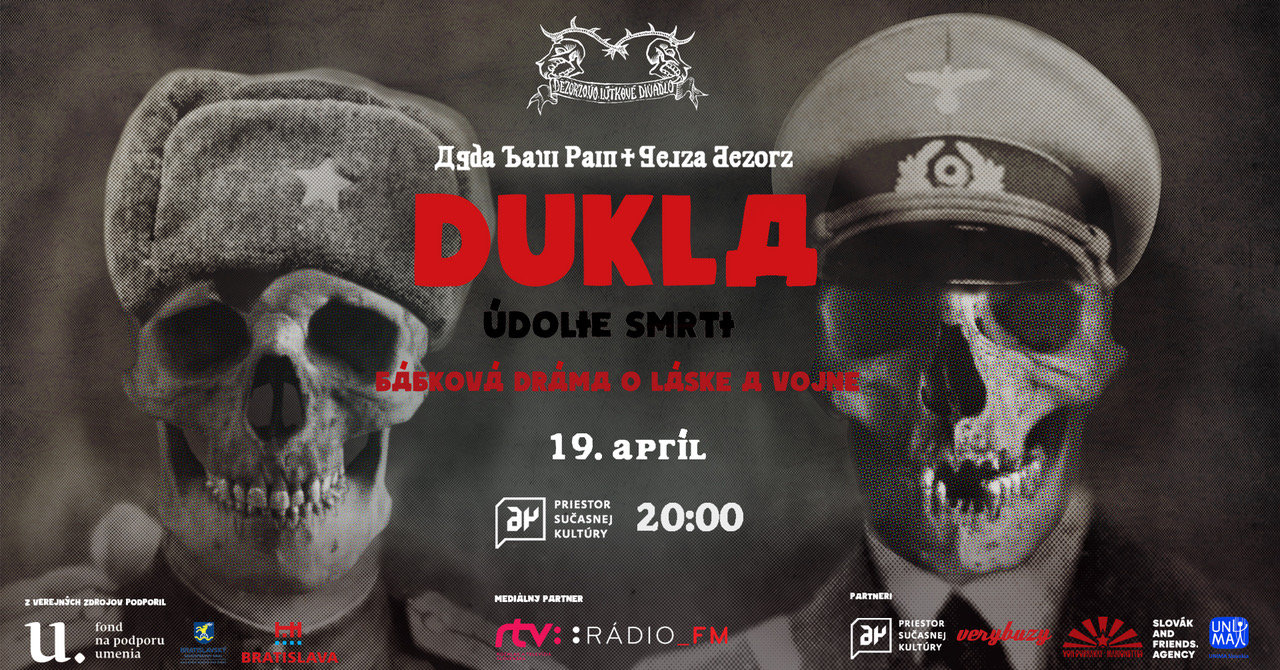 Directed by G. Dezorz, Starring K. Kollárik, A. Maďar, M. Mitaš, H. Turba, M. Bódyová, P. Kadlečík, Set design Von Dubravay, Music M. Hasák, Light design G. Dezorz, Camera G. Dezorz, I. Krempaský.
The acclaimed duo of authors Gejza Dezorz and Agda Bavi Pain present an epic puppet drama from the Second World War era.
There is only a very thin line between hate and love. Sometimes they are divided by betrayal or superiority, other times by the barbed wire of the concentration camp. In the times of real war the gap between them widens and can only be overcome by common sense and human emotion – free from layers of civilisation and social prejudices.
The story of Roma and German soldier takes place against the backdrop of historical events in Horthy's Košice during the bloody battle for Dukla Pass, presents an imbalanced love relationship of two men standing not only on the opposite barricades but also on the two opposite ends of societal hierarchy.
The new production of Dezorz's Puppet Theater brings an unprecedented experience to the Slovak theater scene and transports the audience to the end of the Second World War and to the times of divided society using suggestive film optics and video projections in the style of Puppet live cinema.
entry: presale 9 € / 10 € at the venue  / 2 € reduced
entry: presale 9 € / at the door 10 € / reduced price 2 €