Bratislava In Movement – DANCE ON: Cécile Da Costa / CZ: Roselyne
entry: 12 € / 7 € students, seniors, dance professionals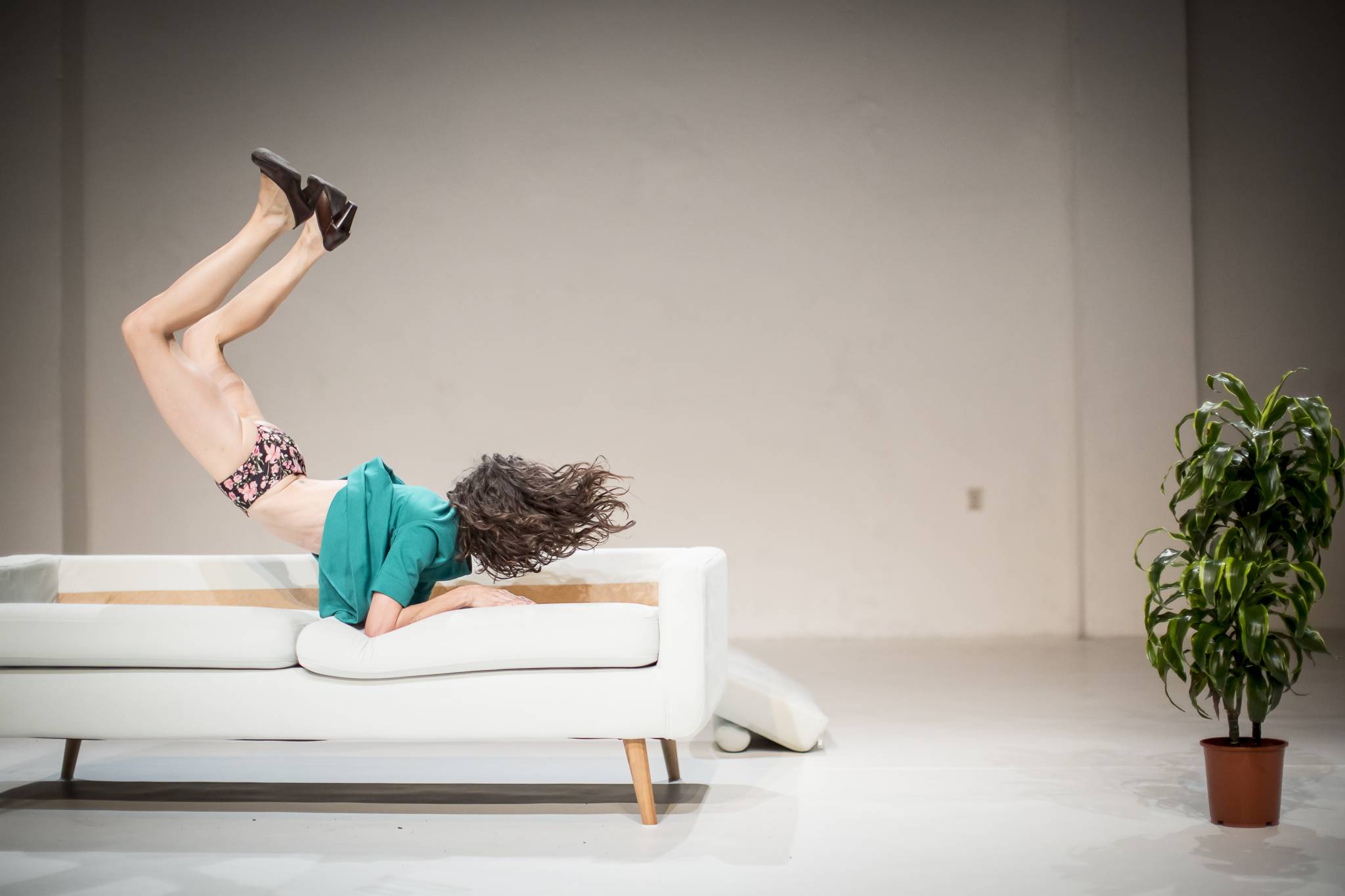 Idea, concept & choreography: C. Da Costa, Collaborating director: D. Špalková, Music: J. Šikl, Set & costumes: P. Vlachynská, Lighting design: J. Šmirk, Cast: C. Da Costa, Produced by: ProFitArt, Co-produced by: Studio Alta
A woman named Roselyne searches for her place.
Her place in the room, her place in the eyes of others, her place in life. She wants to be invisible. She does not wish to disturb, doubts herself. She keeps hiding behind something. She found her plant. Roselyne can be an image of our self-doubt, decisions we have not made, opportunities we have not seized. She is absolutely imperfect, like the rest of us.
All proceeds will be donated to help Ukraine.
Supported by: Ministry of Culture of the Czech Republic, The City of Prague, State Cultural Fund of the Czech Republic, Life of an Artist Foundation, Drak Theatre, Cirqueon, Uhelný mlýn, Tanec Praha z.ú. / PONEC
entry: 12 € / 7 € students, seniors, dance professionals