entry: 8 € pre-sale / 10 € at the venue / 2 € reduced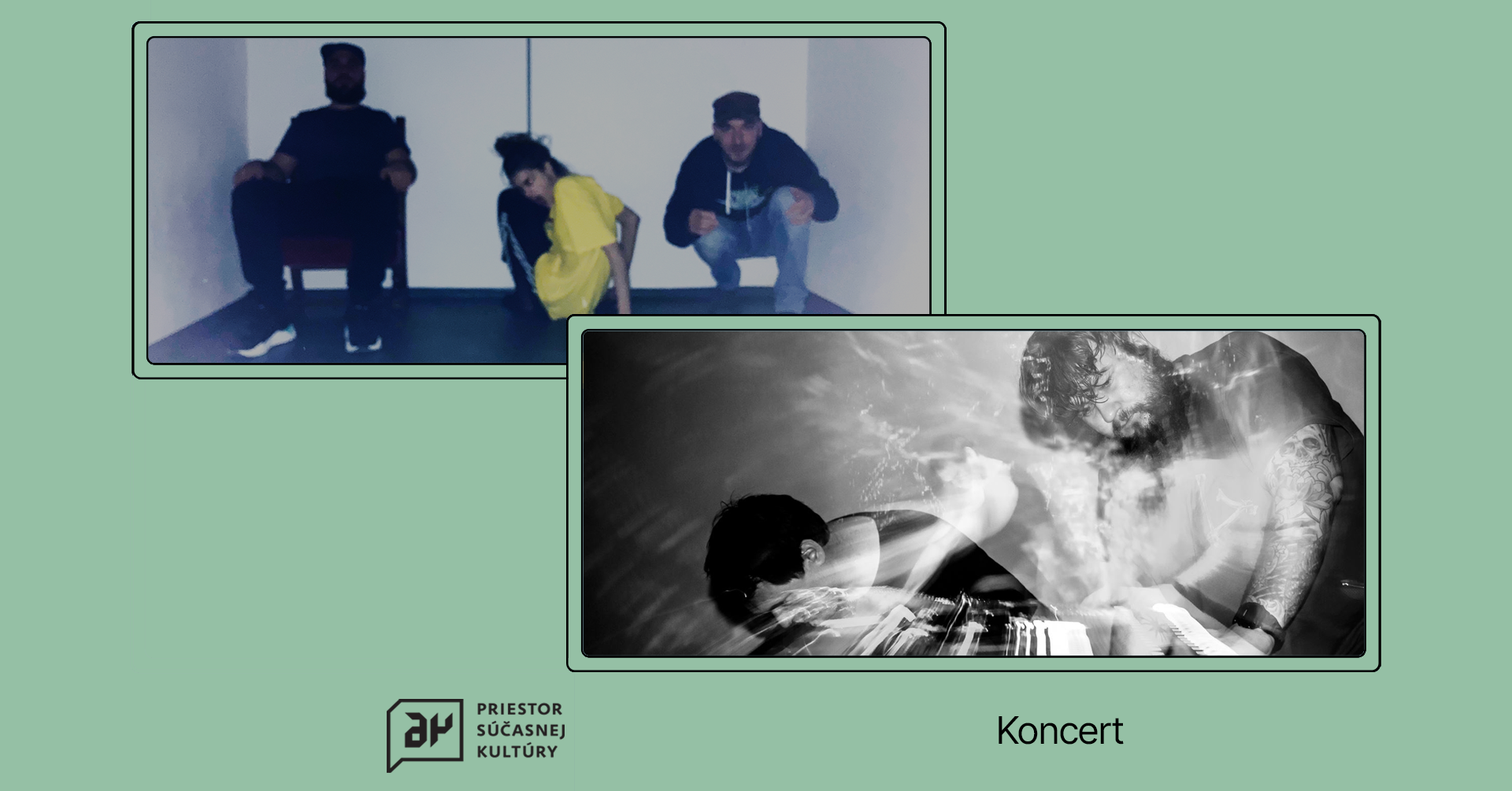 Musical instrument maker and a noise specialist Peter Kutin, nomadic singer Freya Edmondes aka Elvin Brandhi and iconoclastic drummer Lukas König formed a trio with a hard-to-define style that exudes power of brutalist structures. After the streamed performance at last year's NEXT festival, we are now finally welcoming the trio physically and in a full line-up. The recent Opal Tapes debut record is great, but live is live! 
The project Vritti from Bratislava emerges from the darkness after a few years – to bring back what we were used to: the adrenalin performances of the duo Peter Kerekeš (a.k.a. Hlukár) and Slávo Krekovič. Despite the seemingly "song-y" structure of their shows, thanks to total improvisation their concerts are always different, always intense, full of layered polyrhythms, stretching drones and surprising twists.
entry: 8 € pre-sale / 10 € at the venue / 2 € reduced