entry: 6 € pre-sale / 8 € at the venue / 2 € reduced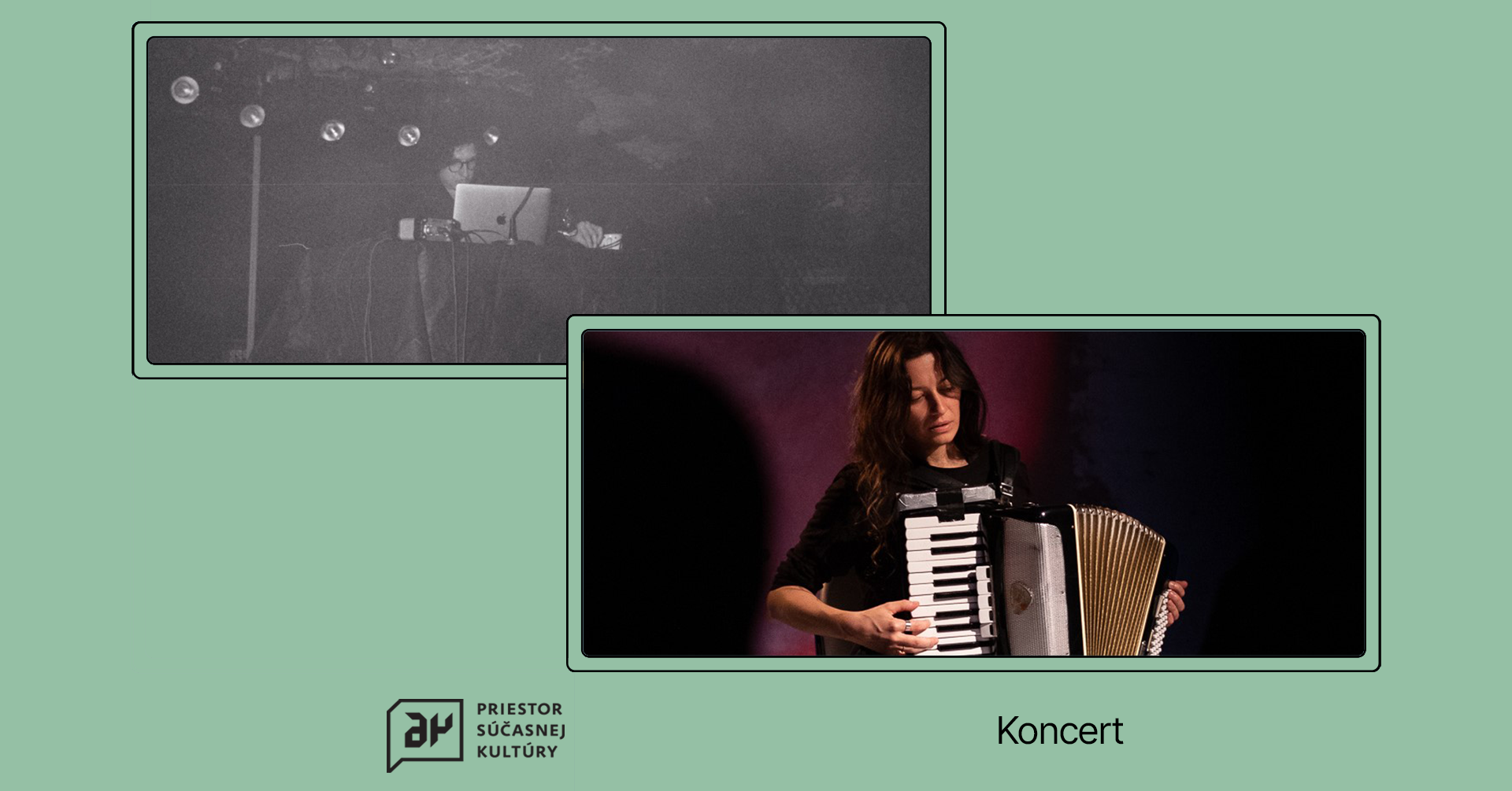 Czech composer, improviser and performer (accordion, hichiriki, synthesizer and tap) Lucie Vítková lives in New Yorku. In her compositions she examines sonification (compositions are based on abstract models created based on physical objects) and in her improvisations she is in movement-sound dialogue with the environment and the acoustic in which she performs. Currently she is exploring socially-political aspects of music in the contexts of every day lives and creates sound costumes from waste materials. Her Environment (2021) is a song she interprets – singing and playing the accordion, harmonica and using feedback. The piece is based on twelve graphic scores – studies of movement from middle to the sides.
Adam Badí Donoval works as a sound engineer, writes about music and runs the label Warm Winters Ltd. His work can be characterized by moody collages in which field recordings, electronic loops and fragments of melodies are combined. The soundscapes that are created in this way are quite precisely described by the term "live band ambient" – used by Nick Malkin while discribing Donoval's music. Donoval promises new, previously unheard material for his performance.
entry: 6 € pre-sale / 8 € at the venue / 2 € reduced