entry: pre sale 6 € / at the venue 8 € / reduced 2 €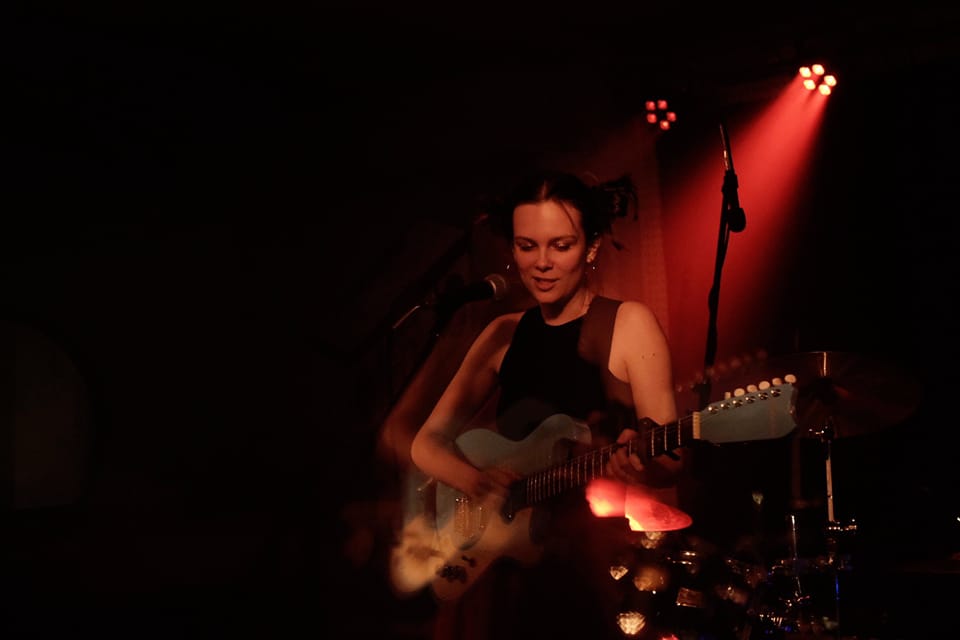 Saturday / 20.00 / concert / pre sale 6 € / at the venue 8 € / reduced 2 €
In collaboration with Slovak music blog START-TRACK and the Moravian indie label Bughead Records we bring you a double-concert of two Czech musicians and their solo works. 
Barbora Hora (Bughead Records) is the unusual driving force on the Czech singer/songwriting scene. Her music is made of two equal elements: minimalist but detailed guitar links with authentic vocal expression. In her poetry set to music, she examines unexpected challenges of everyday life through sensitive feminist lens.
Under the name ivy z (Z Tapes / Bughead Records / Korobushka records) hides the solo project of Lenka Zbořilová, a member of dream-pop band Billow. She had debuted last year with her experimental record Under a Red Moon (Z Tapes), which was brought to life in 16 weeks while each song was written and recorded in one week. The record features songs inspired by slowcore, lo-fi folk or weird pop –  and the same variety as the record can be also experienced at her live shows.
more information:
https://ivyzbo.bandcamp.com
https://barborahora.bandcamp.com
entry: pre sale 6 € / at the venue 8 € / reduced 2 €