entry: 7 € pre-sale / 3 € reduced / 9 € at the venue / 6 € reduced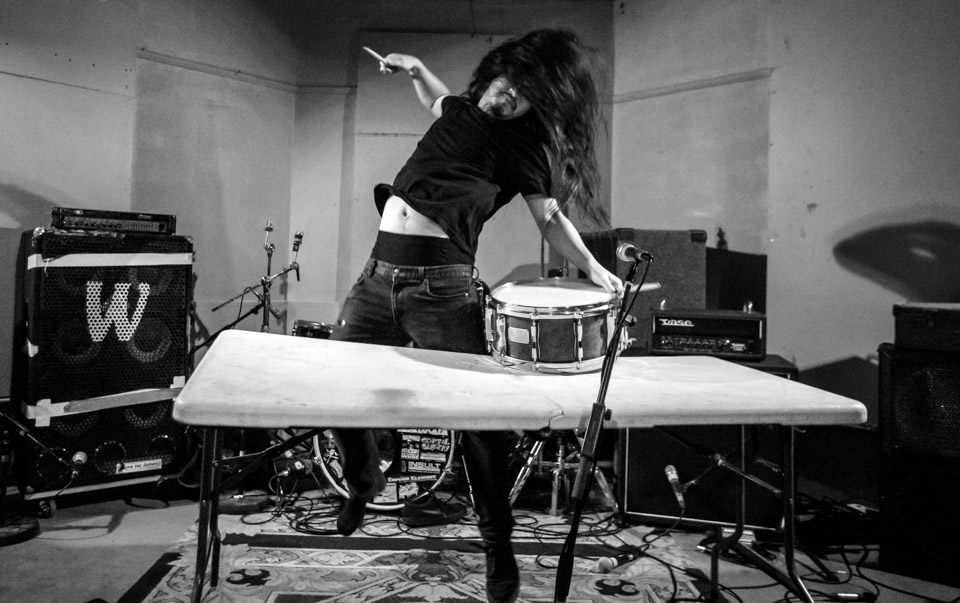 Phenomenal drummer Ryosuke Kiyasu became known not only as a bandmate of the legendary Keiji Haino in the band Fushitsusha. Kiyasu only needs a snare drum and his own body for his energetic, wild solos that go to the edge – a performance that must be experienced.
In addition, the concert premiere of a new project on the local scene awaits! The Bratislava improvisational orchestra, variable in terms of cast and number, was founded at the beginning of this year by a group of experienced musicians with acoustic instruments, voice and electronics, who are close to improvised music and want to experiment together.
entry: 7 € pre-sale / 3 € reduced / 9 € at the venue / 6 € reduced