entry: presale 8 € / 4 € reduced / at the venue 10 € / 7 € reduced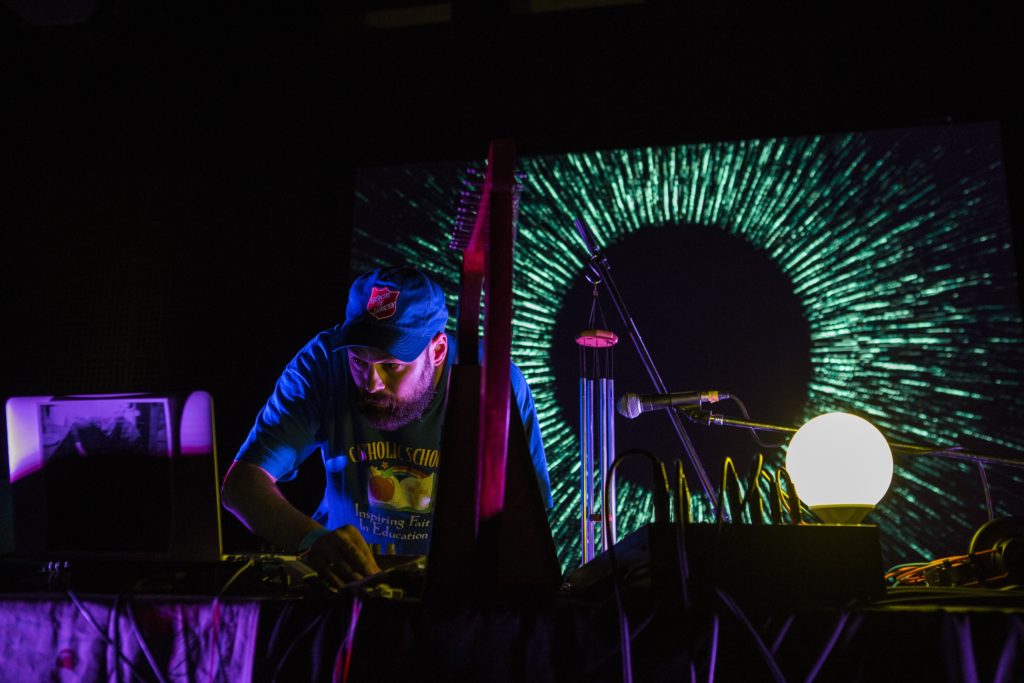 We welcome the musician and sound artist Nicolás Melmann, coming to A4 from Buenos Aires, who changes into a one-man-ban in his live sets. He creates immersive soundtracks in which he combines live electronics, various types of harps and unconventional instruments (lyre, melodica, hanging drum, small percussion, etc), text and terrain recordings but also looping of acoustic instruments with video projection. Audiences at various festivals like Mutek or Sónare remember Malmann's performances – and now we get to experience him in A4! 

A premiere of string quartet (Andrej Gál – cello, Peter Dvorský – viola, Ján Kružliak – violin, Štefan Szabó – acoustic and electric guitars) by composer and improviser Štefan Szabó will also take place. The composition is captured by combined technique of notation – next to traditional notation, graphical and text score takes place. This way its interpretation and grasp on it slightly differs in every performance. In composition we can trace influences from composing principles of Pauline Oliveros, through graphic scores by Milan Adamčiak but also references to sonority of the traditional Hungarian-Romanian dance dulcimer.

entry: presale 8 € / 4 € reduced / at the venue 10 € / 7 € reduced