HLUCH // on_drwej, crycheek, Sila hudby, greyArea | Chcem tu zostať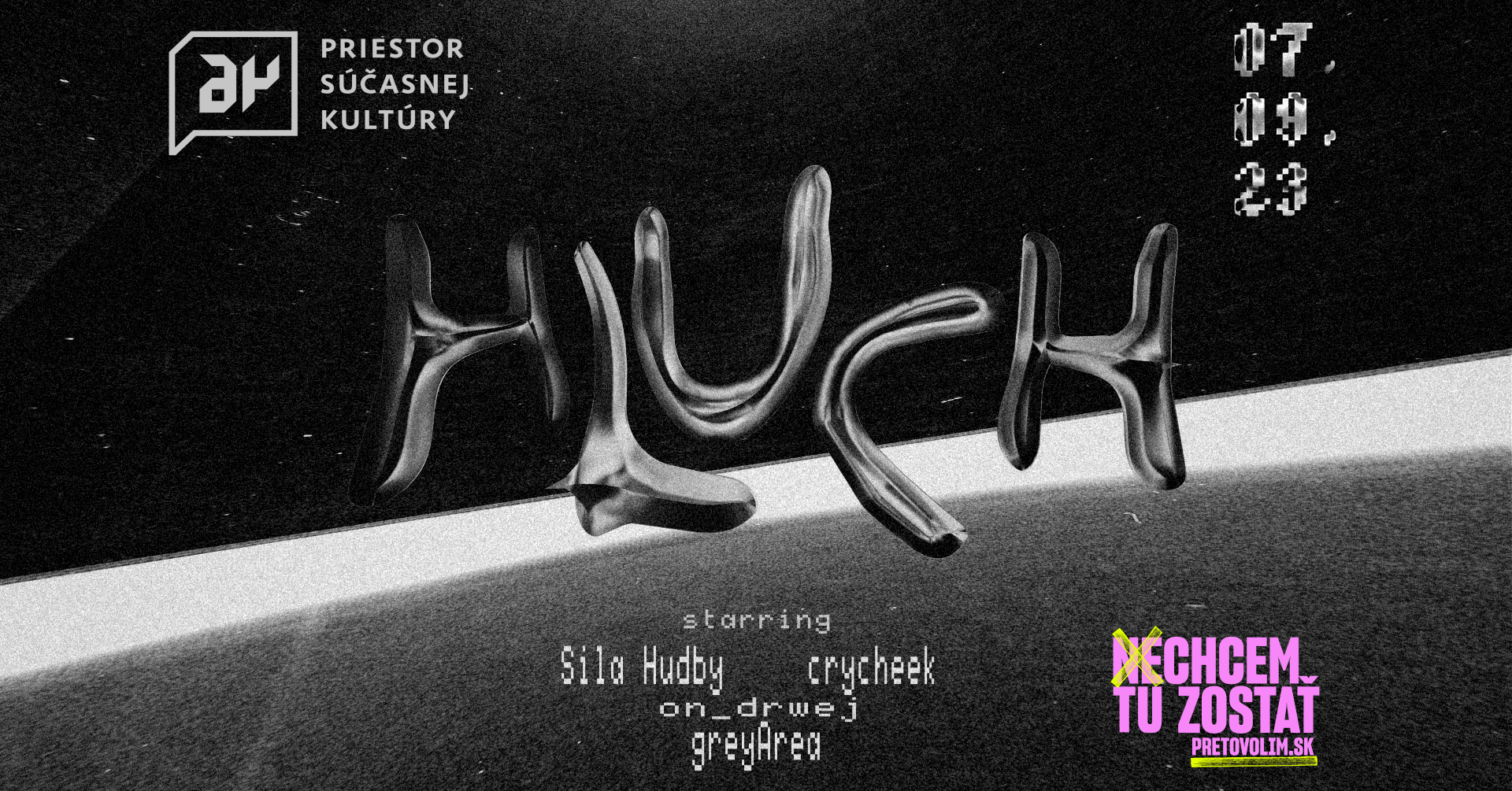 In a collaboration with the young organizing team we present an evening of three local audio-visual shows! Unconventional styles in accord with the usual rhythms of the contemporary Slovak club electronics: multi-genre experimental rave. 
on_drwej will bring out a debut by the well-known Bratislava ex-trapper, changed into a god of post-punk. Hard bass drums, noise, acid, sense and non-sense at the same time. In his concert set, crycheek will present the new works he is currently working on in Berlin. In June he released his new debut EP inspired by personal experience of relocating to a metropolis from a small town. IN his music he also uses various techniques of changing the inaudible waves to sound.
Newly founded electro-percussionist trio Sila Hudby (Power of Music) includes Krištof from Krstní Otcovia (Godfathers) Kodiki and Samo Benko. Their premiere live performance combines the elements of live, rhythm focused music, DJ mannerisms and a bit of humor. Boris Vitázek, multifaceted artist of new media will conclude the evening with his unique DJ set and project greyArea. In January he released an album balancing on the border between artificial and organic, waving them even more than they already are. 
The event is part of the CHCEM TU ZOSTAŤ civic campaign www.pretovolim.sk.
A4 wants to encourage (young people) to vote in the upcoming elections.