Theatre SKRAT: Group therapy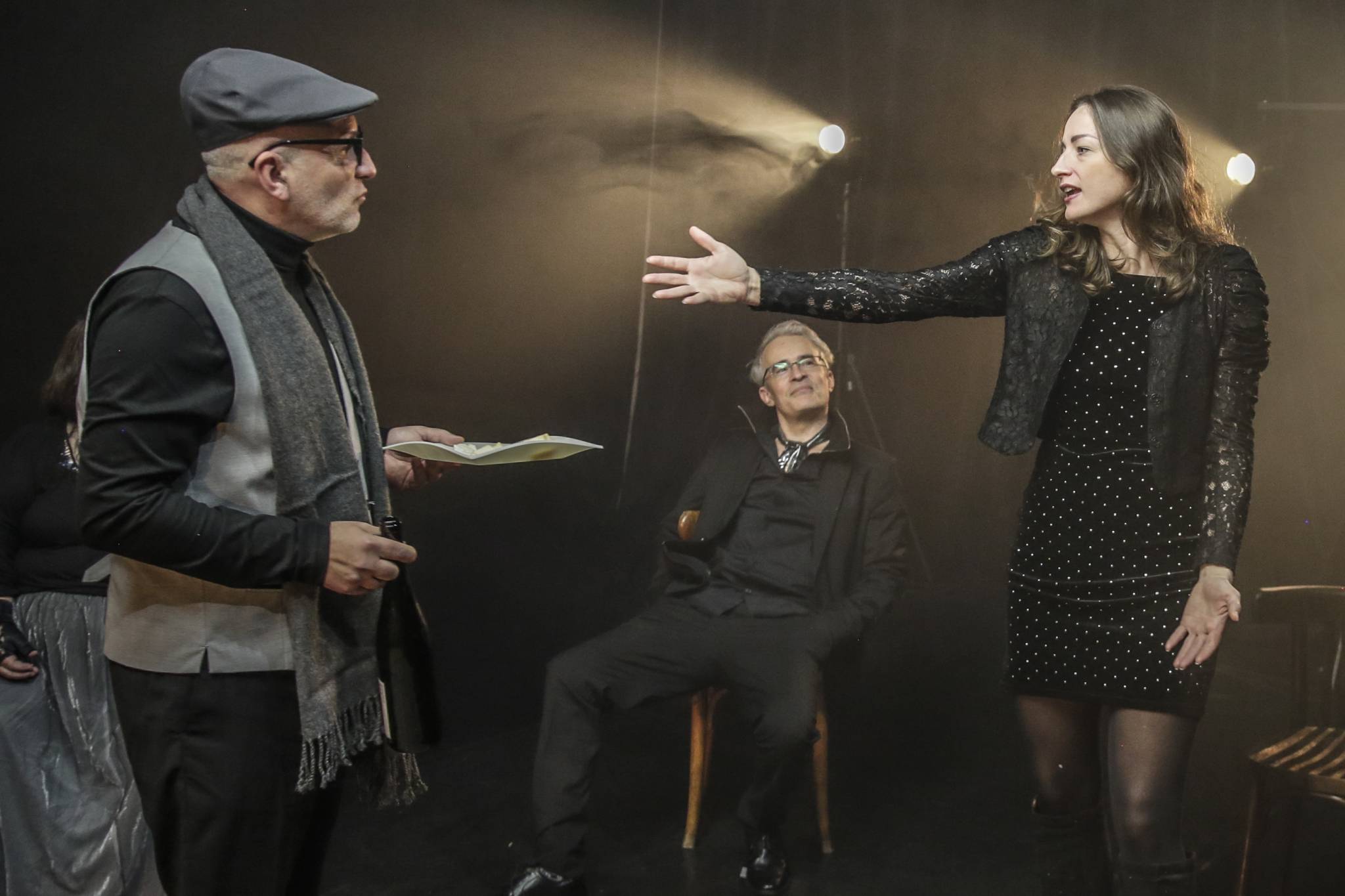 Starring: Ľ. Burgr, M. Chalmovský, L. Fričová, D. Gudabová, M. Noga a.h., J. Belica, N. Okolicsányiová, text: P. Lomnický, directed by: J. Vlk, set design, light design: J. Ptačin, costumes: Z. Hudeková, movement collaboration: S. Vlčeková, music, musical collaboration: D. D.Šostakovič, P.I.Čajkovskij, J. Vlk, Ľ. Burgr
A renowned theatre ensemble is arguing about their new play while creating it.
Is theatre more of a therapy – or therapy a theatre?
Milan: Maybe I wanted to tell you that I am not a good person. That we are not good people. Theatre is a dangerous thing. Maybe it would be the best if we just left.
Mišo: Nobody is either good or bad.
Milan: You think?
This play was created with financial support of the Slovak Arts Council, Bratislava Regional Funding Scheme, Foundation of City of Bratislava and also by funding from Bratislava – Old Town.