entry: 7 € / 5 € students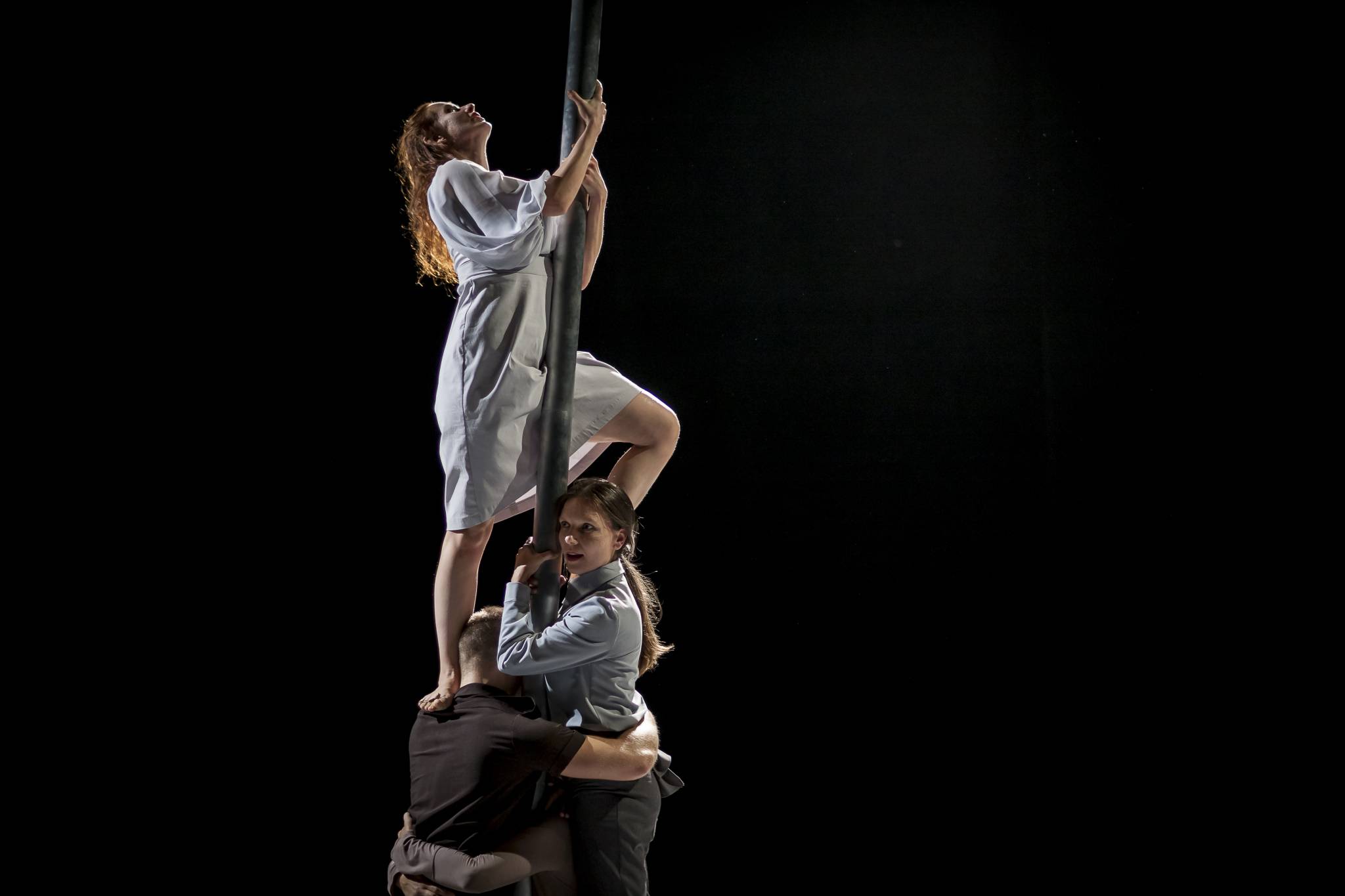 Concept, choreography, direction M. Záhora, creation and interpretation J. Bartoš, A. Línová, Z. Richterová, M. Suša, dramaturgy M. Ljubková, choreography collaboration H. Malík, J. Vaníčková, music C. Natoli
How to dance for one hundred years and stay sane? Anniversary is a dance kaleidoscope about the history of Czechoslovak republic – that can (but doesn't have to) remind us of the last year's anniversary. Four dancers, four different bodies, four temperaments and many famous moments. History in the movement, dance as the record of the individual memory. Anniversary is a performance at the beginning of which there was a desire to celebrate the one hundred anniversary of the Czechoslovak republic.
After the performance a discussion with the creators will take place.
Organized by the Association of Contemporary Dance.
entry: 7 € / 5 € students