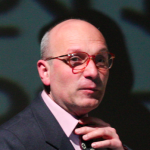 Ľubomír Burgr
Artistic Director, theatre and dance programmer. Ľubomír Burgr studied violin at the Kosice Conservatory and in 1996-1999 music composing at the Academy of Performing Arts in Bratislava. In 2000 he and his colleagues founded the Association for Contemporary Opera, which is linked with activities of the theatre SkRAT (2004), in which he acts as an author, director, actor and composer.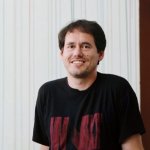 Slávo Krekovič
Artistic Director and music programmer. He obtained his PhD defree at the Institute of Musicology of the Slovak Academy of Sciences. Slávo is a co-founder and Artistic Director of the NEXT international music festival and the KRAAA festival. He is also Editor-in-Chief of the contemporary culture magazine 3/4.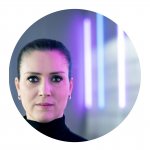 Nina de Gelder
Executive Director. Most of her professional life, she worked as a project manager in the field of culture and international relations. She worked as a Vice-Rector for International Cooperation at the Academy of Fine Arts and Design in Bratislava.

Barbora Nemčeková
co-programmer of Kino inak. She studied Film and Screen Studies at the University of Brighton, and is currently studying at the Department of Audiovisual Studies at the Film and Television Faculty of the Academy of Performing Arts in Bratislava. She regularly writes for the engaged monthly Kapitál and the online magazine about cinema Kinečko. She likes to analyzes everything, including movies. In her free time she sleeps, walks the dog, reads contemporary Slovak poetry, plays tennis and talks to people about movies.

Viliam Samuel Vacval
Production manager. His studies in audiovisual production at the Faculty of Fine Arts and Performing Arts of the Academy of Performing Arts opened the door to productions through film, advertising, festivals and events. As an avid traveller, he took the opportunity to study abroad and spent part of his studies in Riga. Among other things, he has been actively involved in singing since his childhood as a member of the Bratislava Boys Choir.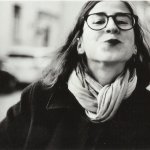 Tina Lajošová
Assistant of production. Tina is a sculptor coming from the East coast of Slovakia who had just finished her MFA at UMPRUM in Prague. Besides assisting production in A4 she is also a full time high school teacher of history of art. During holidays (which she can enjoy both as a student and as a A4 employee) you can meet her living the sweet life in a chalet in Malá Fatra. She loves water, summer, traveling, exhibitions, theatre and concerts.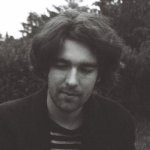 Daniel Vadas
PR & marketing manager. Daniel studied film theory in Brno and spent some time studying in Krakow and Antwerpen as well. He was an editor of Psí víno, he organizes cultural events, and writes stuff sometimes.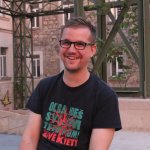 Ľudovít Nápoký
Project Manager and volunteers' coordinator. Ľudovít started in A4 as a volunteer while workig on his PhD. Eventually he abandoned his studies to allow himself to be devoted to A4 fully. As a project manager he is responsible for the European Voluntary Service, Re-imagine Europe project, Art Residences and the TEH (Transe Europe Halles).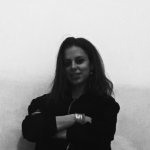 Magdaléna Čisárová
Fundraiser, financial manager. She studied theater management at the Academy of Performing Arts, marketing communication at UCM and 5 months of culture management at the Academy of Music and Theater in Tallinn (within the Erasmus program). She collaborates with the Bratislava Metropolitan Orchestra and Cult Creative. In addition to attending cultural events, she has a great love for the Rolling Stones, animals and practices Krav Maga, unless there is a grant application period.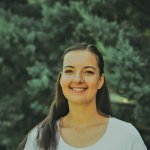 Tereza Hubáčková
Volunteer Coordinator. Tereza started working at A4 after her one-year volunteer experience in Germany. She has a degree in tourism in Prague and during her studies she managed to spend a long time in Spain and the USA. In addition to A4 she is also a part of Skutočne zdravá škola o.z.