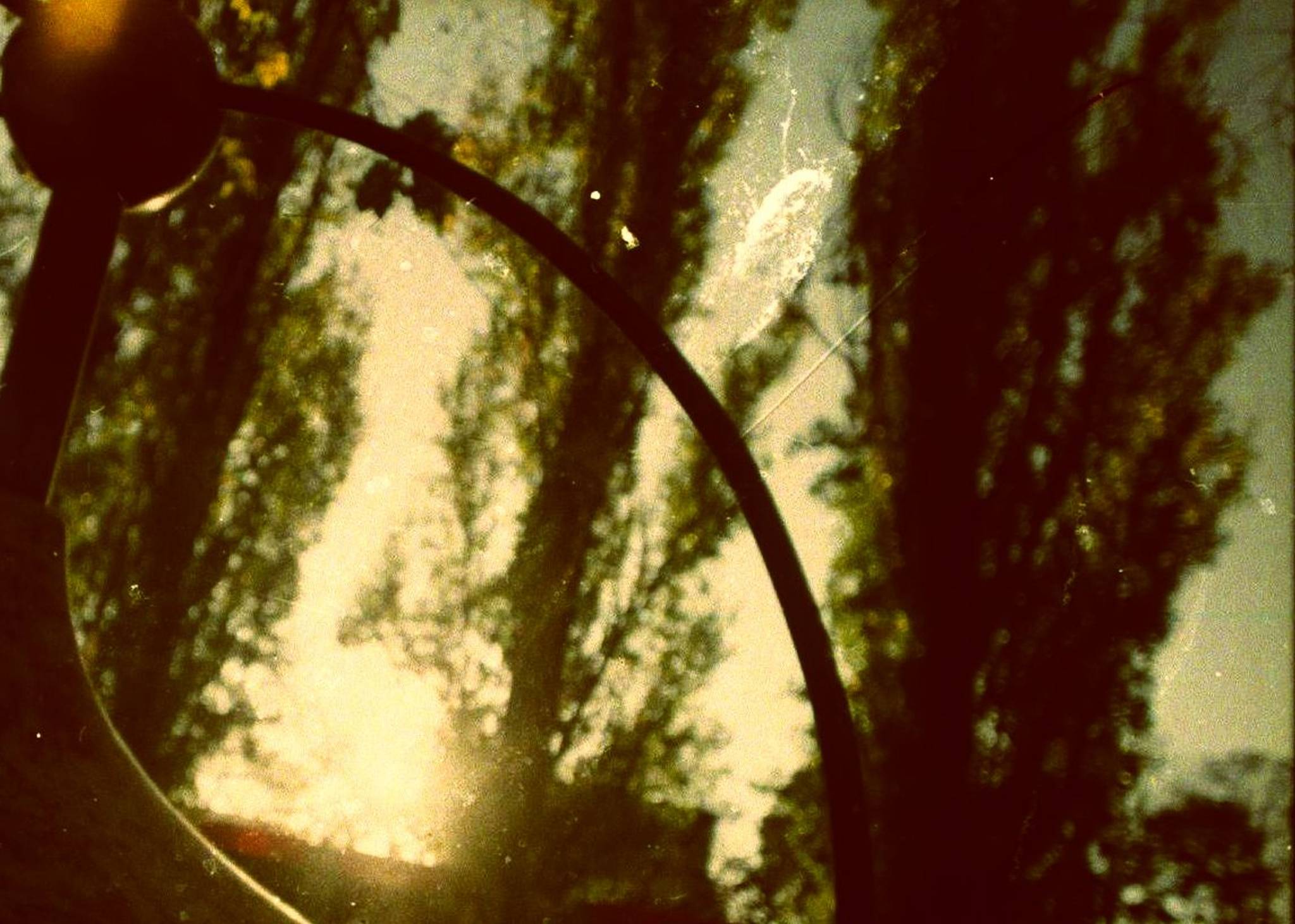 Audiovisual performance Lucie Páchová (found objects, field recordings, analog synths, voice), Ken Ganfield (analog synths), Pilou Barge (tuba), Klaas Boelen (projection, uranium waste, light), Jan Kulka (light advisor)
This place is not for living, but for listening. Sound is not for listening, but for living in. Begin in the garden – hostile, unruly, imaginative. The sound will print a new story to its gray shadows. Projects fragments of this story to your memory so that you can later layer them over with a mosaic of flashes that escaped us the first time. Hide in the sound, get enveloped by it, remember and forget its original source. Visual and sound fragments of the unkept garden come together to create a whole new land – a land of concentration, insecurity, relaxation, play. A land, to which you can step in anytime and sleep in its current collection of moments. Six hour audiovisual collage starts with a short sound walk outside, turns inside out into a warming hypnotic-light-sound landscape bath made to be physically lived in. "A garden is a source of safety, relief, relaxation, direction, falling asleep."

Lucie Páchová is an improviser, musician and composer from Czech Republic. The project is a result of her autumn residency in A4, supported by International Visegrad Fund.

We kindly ask the visitors to bring their own earphones and sound players for the sound walk.