Gašparko travels to Turkey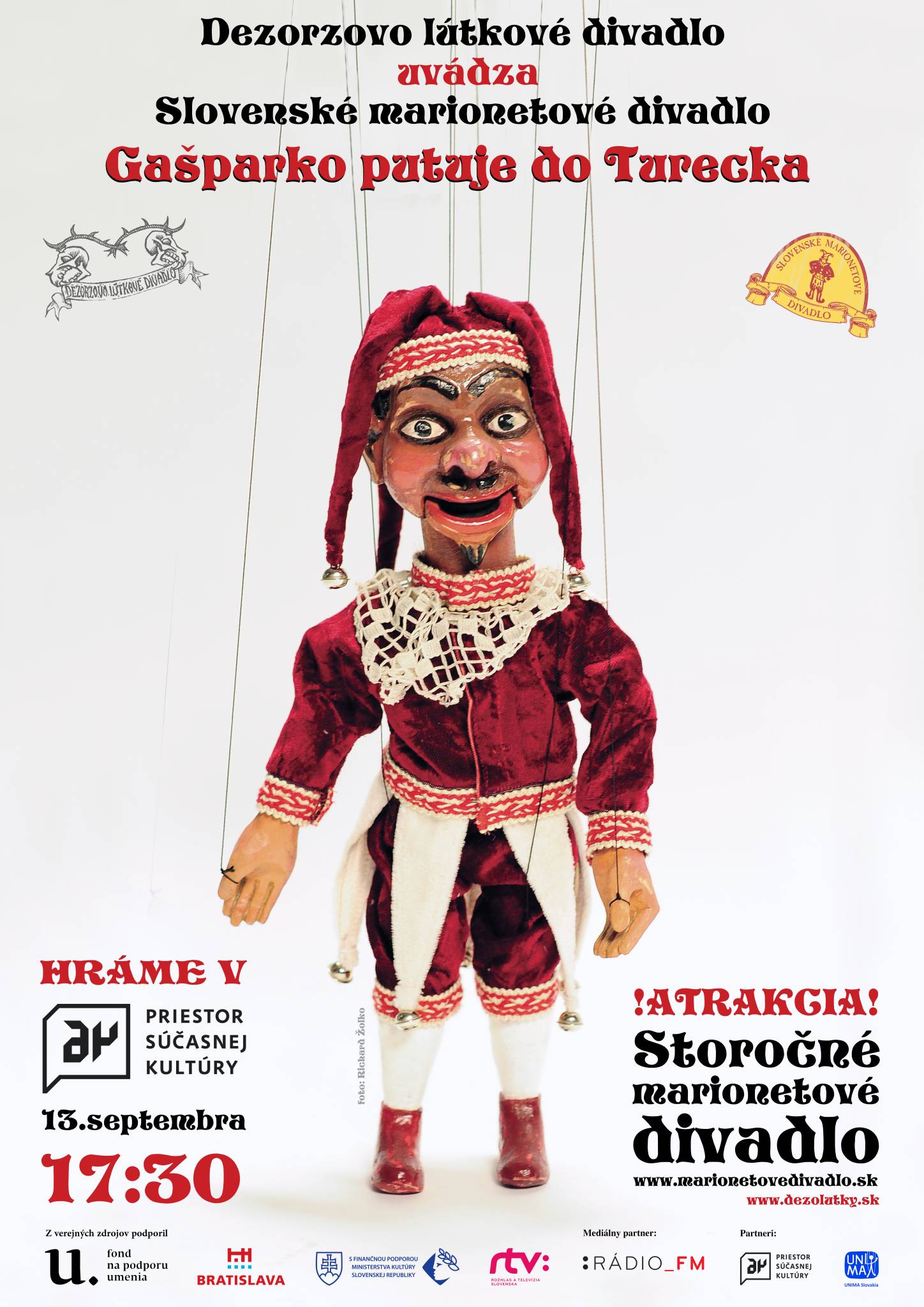 Sunday / 17.30 / Puppet comedy for children / 4 €
Turkish borders or Gašparko travels to Turkey is a play for everybody – about the runaway (and
returned) princess captured by the Turkish sultan. The marionette drama is made spicier by the
Gašparko, the witty servant who betrays the princess but is forgiven in the end. The play is full of
love, betrayal, fights, victories and forgiveness – as every romantic story should be.