Anna Ádám: Utopia/Dystopia
entry: 7 € / 5 € zľavnené / 2 € študenti VŠMU, AU, konzervatórií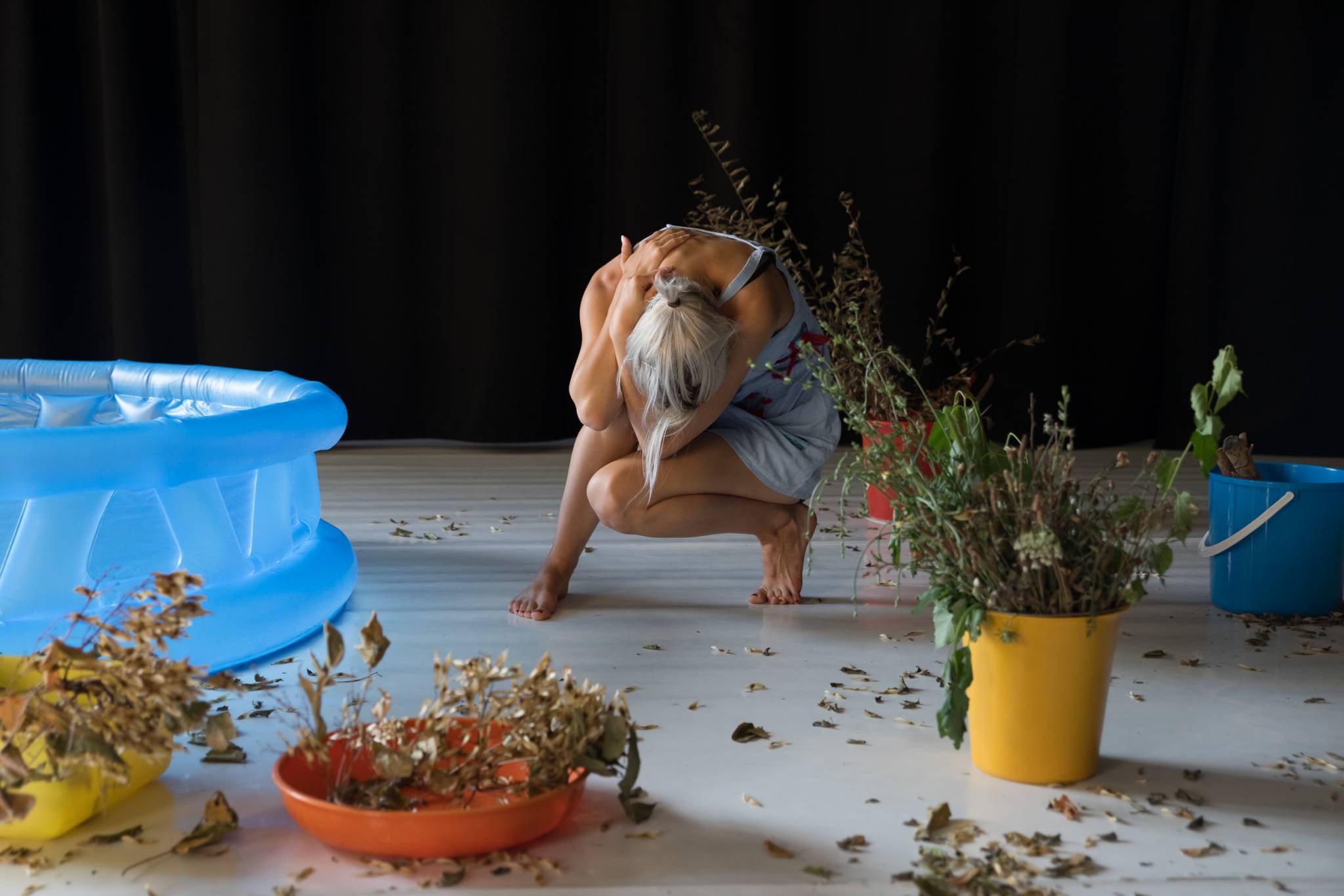 Concept, direction, choreography, visual Anna Ádám, Performers & Co-choreography "CRISIS BEFORE CRISIS" Júlia Gaál, "Möbius" Eva Mora González, "Who is the boss?" Rebeka Petra Kiss, Music Boldizsár Komjáthy, Musical advisor Doriane Balin, Light design Juraj Čech, Production Jean F. Bouillon, Gray Box.
UTOPIA/DYSTOPIA is a vision of hope with a dark side, a dreamland with an apocalypse on the horizon. Through three solos (CRISIS BEFORE CRISIS, Möbius, Who is the boss?) inside of an immersive environment, the performance explores the psychological consequences of climate change on those people who will bear the worst consequences of processes they did not initiate, and over which they have little or no control: the youngest. More lonely, depressed, and suicidal than any previous generation, post-millennials are at the same time among the most "traumatized" by climate change, and the key to fighting it. However, light instead of darkness, warriors instead of victims, smiles instead of tears, the three dancers celebrate life and honour nature through their powerful energy, strength and neverending combativity.
Anna Ádám is a visual artist and performance maker. Her work blurs the boundaries between choreography, image and object, with the body and movement as central elements of expression. By combining performing arts, visual arts, education and curatorial practices, Anna's work transgresses normative discourses, challenges gender boundaries, systems of representation and beauty standards.
The performance is the result of a group residency of Anna Ádám et al. in A4 within the VARP programme supported by the International Visegrad Fund. Supported using public funding by Slovak Arts Council and the City of Bratislava.
entry: 7 € / 5 € zľavnené / 2 € študenti VŠMU, AU, konzervatórií