Peepholes (Dvere exhibition) in A4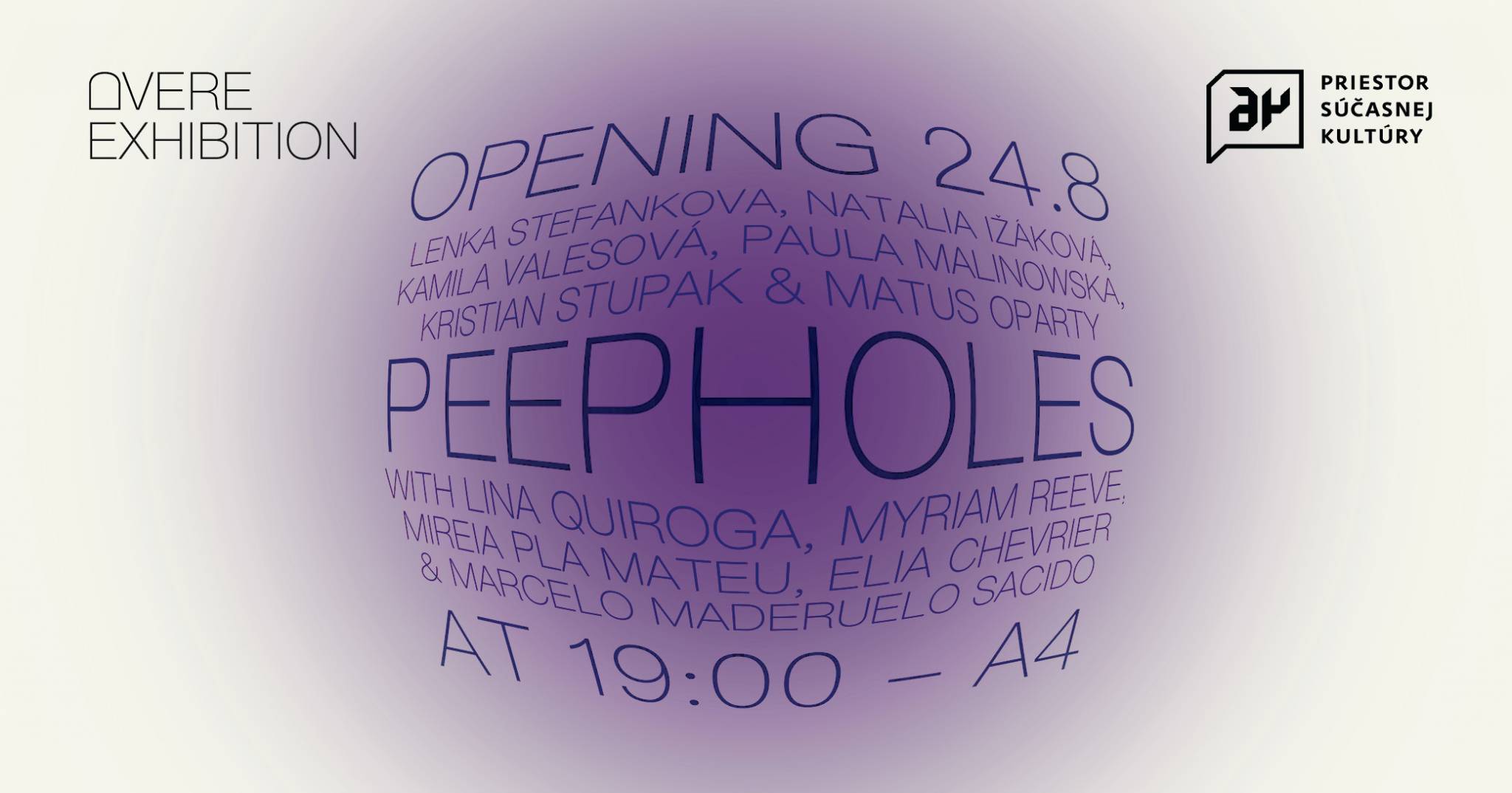 Featured artists : Lenka Stefankova, Natalia Ižáková, Kamila Valešová, Paula Malinowska, & Kristian Stupak
With Lina Quiroga, Myriam Reeve, Mireia Pla Mateu, Elia Chevrier & Marcelo Maderuelo Sacido.
Peepholes is the result of an international group of work. This exhibition shows the new works of the artists who have been published for the last eight months in the magazine DVERE (created by the volunteers participating in the program of European Solidarity Corps, 2020-2021) which has been centered in five different themes: transition, distance, productivity, boundaries and childhood.
The content of each installment is quite diverse and it involves all types of art, including photography, painting, writing, music, and graphic design. The opening night will be the occasion to discover those works alongside with some food, drinks & music.
Each issue of Dvere was an open door on our minds, during this year where so many doors remained closed. It was a way to capture our thoughts and to escape from it. It was a space to open the debate and close it. It was a passage for the time to go away, and to remain fixed on a page. It was a place for our creativity to meet, when it was impossible to see each other.
Now that we are arriving at the end of our time in Slovakia, we are going to close those doors to open new ones. This exhibition allows you to look through their peepholes one last time, to have a glimpse at what we are leaving behind, and what we will turn to. Come, and enter what's next.
Podujatie z verejných zdrojov podporil Fond na podporu umenia a Nadácia mesta Bratislavy.