Nu Dance Fest 2021: Soňa Kúdeľová & Boris Vitázek – Autonomy (SK)
entry: pre-sale 7 € / 5 € reduced / at the venue 8 € / 6 € reduced price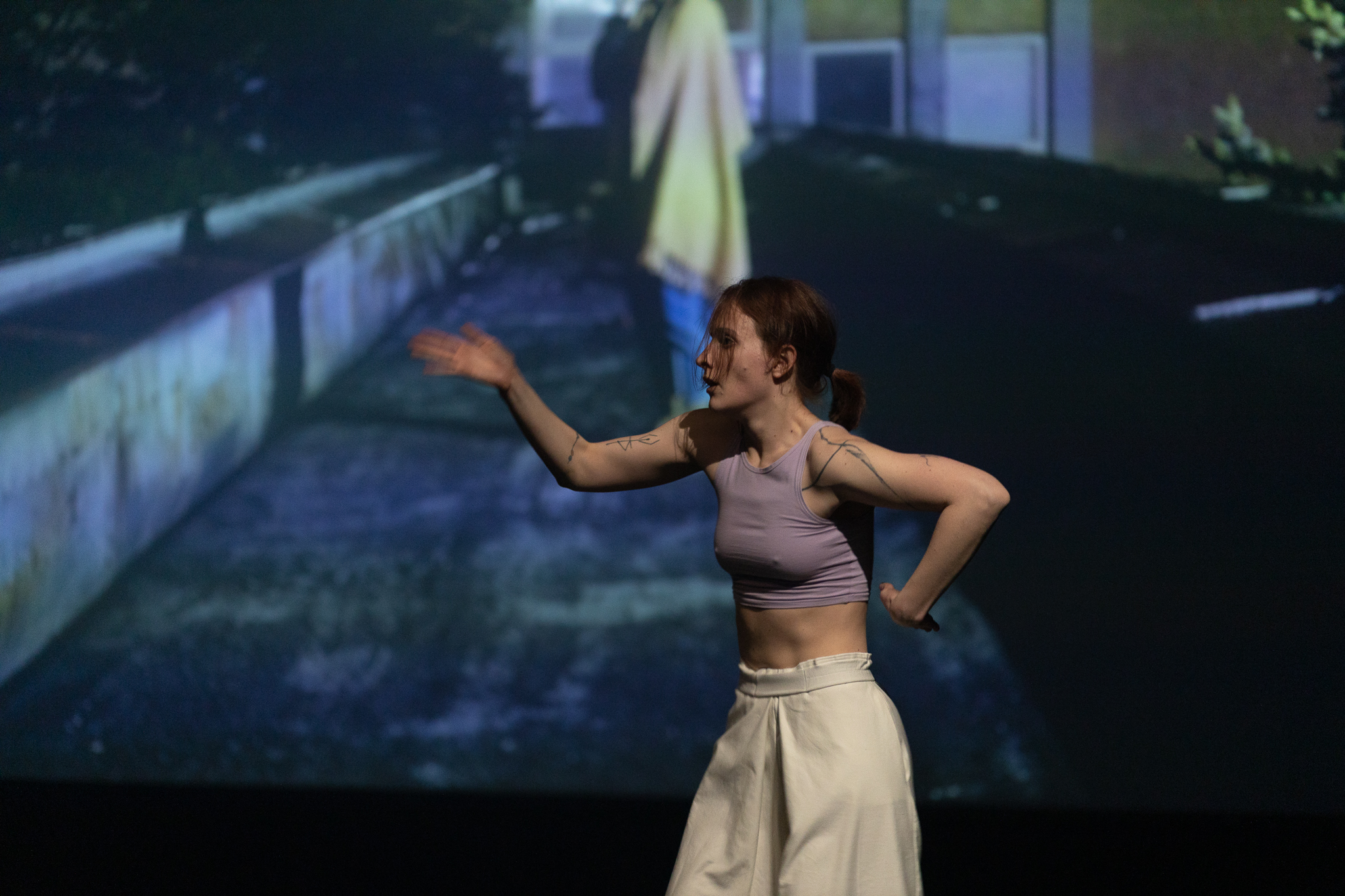 Choreography, text and dance S. Kúdeľová, music and visuals B. Vitázek, Dramaturgy S. Kúdeľová, B. Vitázek, text dramaturgy Z. Husárová, Light design and tech D. Novák, P. Dolog, Kostým People on Earth, Production: oz CHAOSMOS
Project was financially supported by Slovak Arts Council.
The partner of the project is Bratislava autonomous region.
Autonomy is a work by dancer Sona Kúdeľová and visual artist Boris Vitázek. They deal with the issue of autonomy in the context of artistic work compared with the fears in their subconsciousness and external influences on their artistic creations.
entry: pre-sale 7 € / 5 € reduced / at the venue 8 € / 6 € reduced price