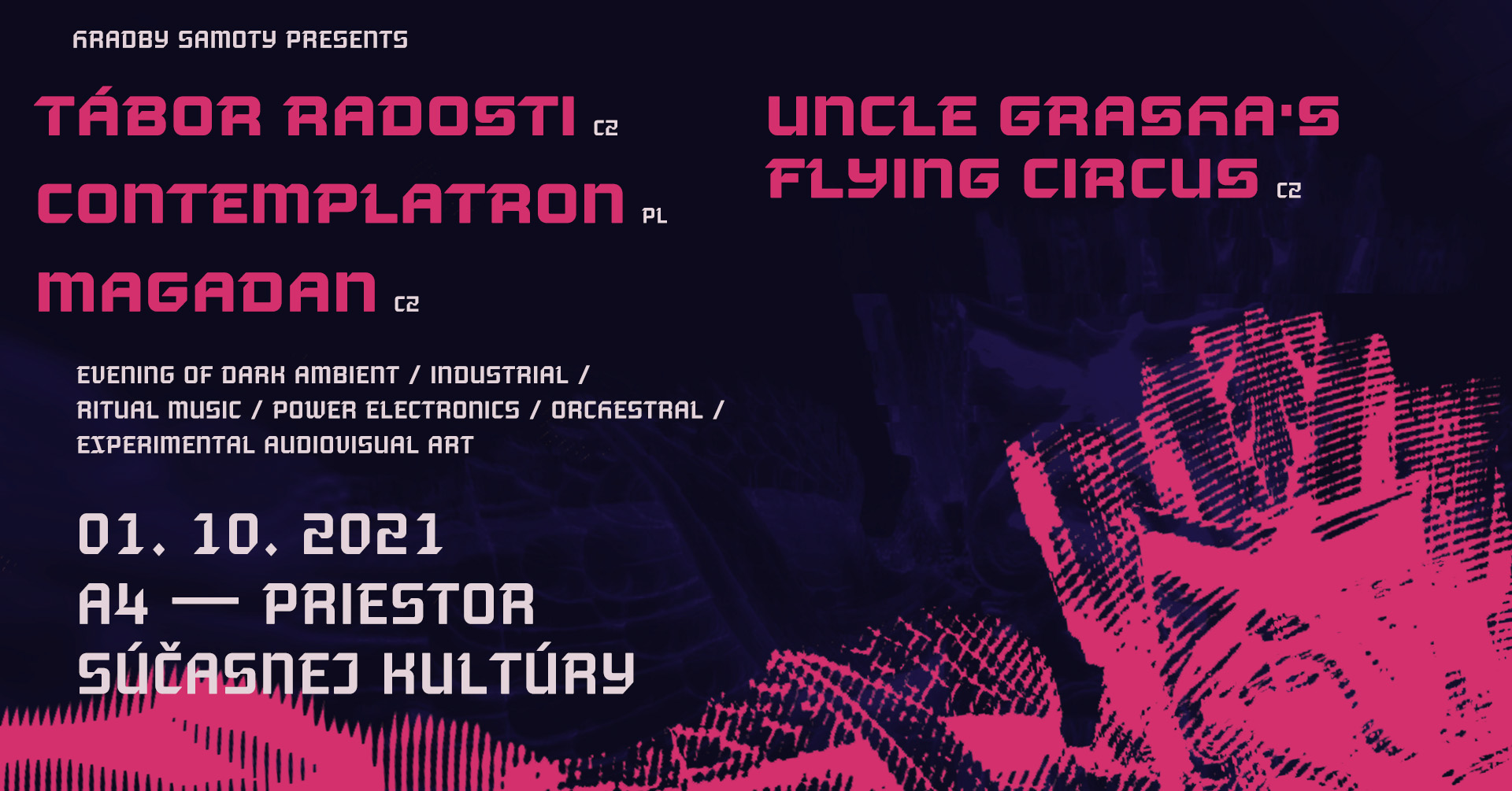 Festival Hradby samoty presents an evening of concerts – best summed up by the keywords ambient / industrial / ritual / power electronics / orchestral / experimental / audiovisual art.
Jihlava's dark ambient duo Tábor Radosti had been enriching the European industrial scene already for two decades. Their visually captivating live performances bring a sonic sound gate created by drones, pulsing samples, vocals and ornamental soundscapes. 
Tibetian ritual music performed by the Polish project Contemplatron does not deal with the emotions of temporary individuality but with the ever-present timeless nature of universal life, in which our personal joys and worries cease to exist  – so we are left to feel connected with the very source of reality in the deepest core of our being. 
Magadan: the title as a synonym to suffering and death in one of the biggest and most horrible prisoner's camps in the Soviet Union. Power electronics with (finally also) a female protagonist. 
Behind the project UGFC there is experimental artist Willhelm Grasslich, who had originally founded it as another dimension of his texts and surrealistic visions. Musically the project stands on atmospheric dark ambient with elements of theremin electronics and martial industrial.
Supported by public funds through the Slovak Arts council.