18 years of A4: SRNKA / Ministry of culture DJs
entry: 7 € / 2 € reduced price / 10 € both days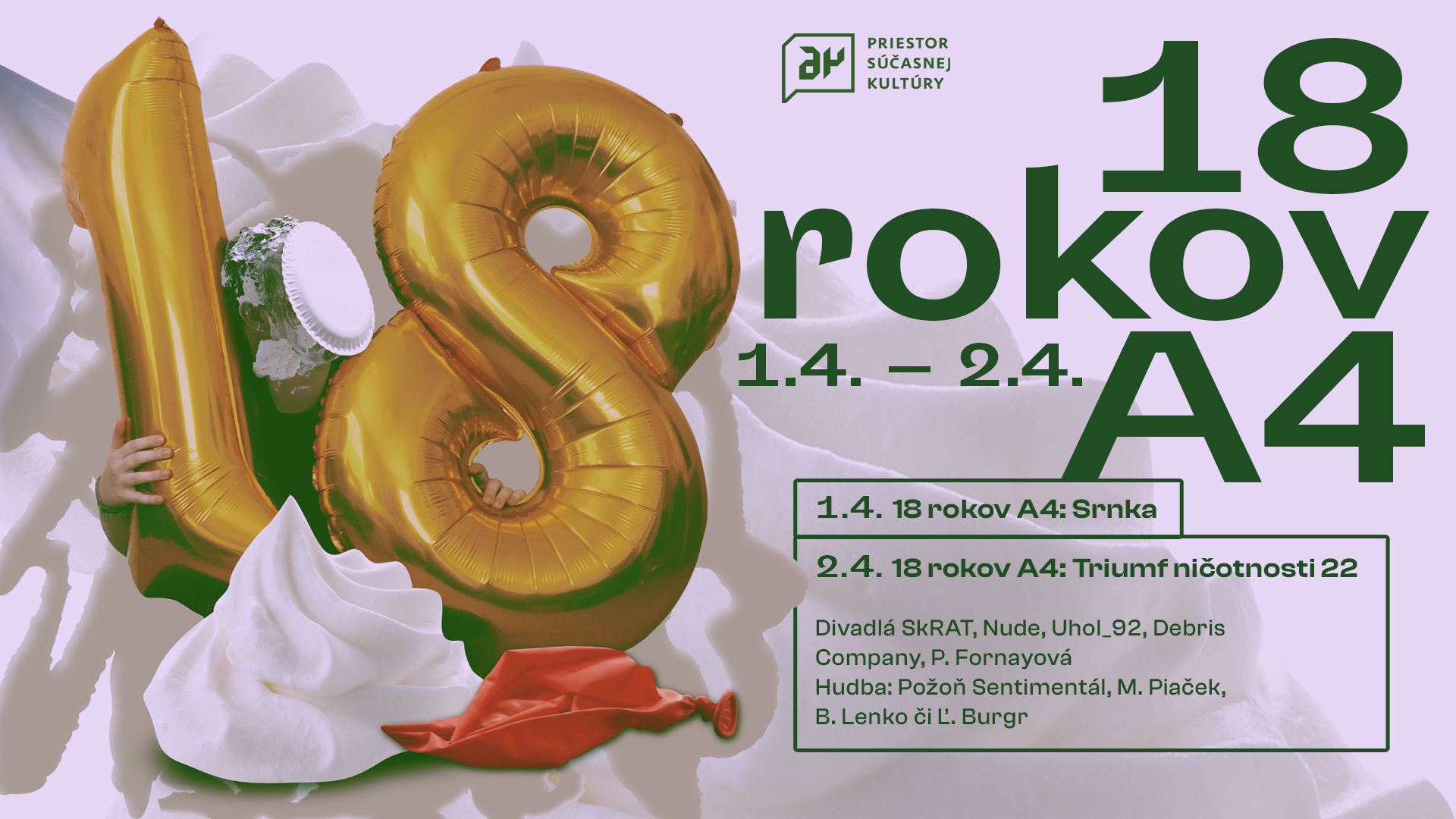 For everybody who had a love-hate relationship with Reťafák Plachta; for everyone who wants to know what ought to be done first, and for all of those who need to find out what will give them muscle fever… as well as for everybody else.
The fresh experimental-pop project SRNKA is introduced by its founding musicians Miroslav Tóth (electronics), Michaela Pašteková (vocal), Zdeněk Závodný (baritone saxophone) and Marek Buranovský (baritone guitar). They come to play their outlandish song-load full of hit potential and ambition to not only appropriately celebrate A4's birthday but also release their debut album.
And after that the Ministry of Culture DJs will serve some fresh and sparkly party rhythms.
entry: 7 € / 2 € reduced price / 10 € both days