18 years A4: Triumph of Nothingness 22
entry: 7 € / 2 € reduced price / 10 € both days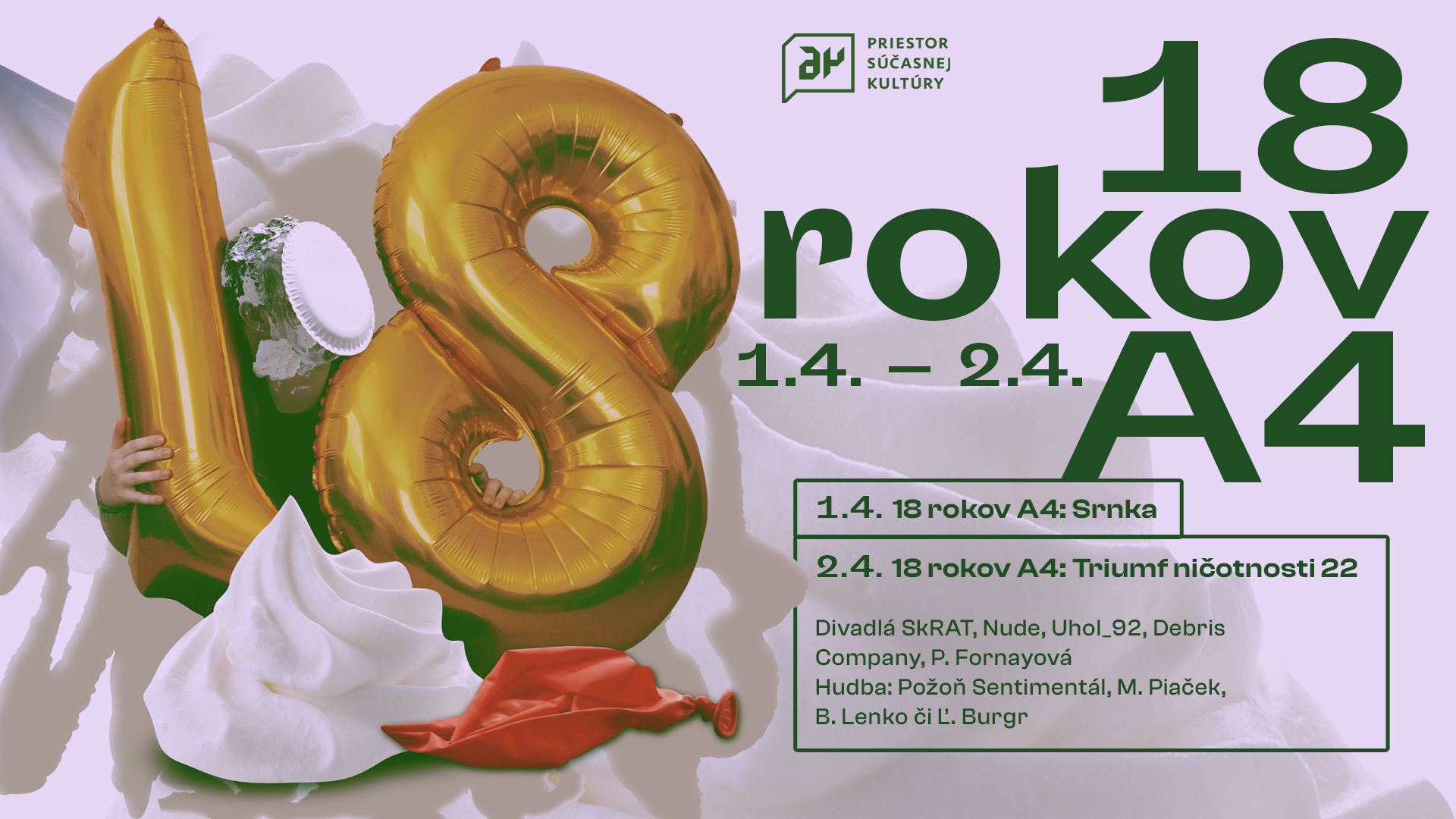 A4 is celebrating its birthday in a big way. During the second day of the celebrations we invite you to enjoy performances by Theatre SkRAT, Nude, Uhol_92, Debris Company and Petra Fornayová. The music part of the program will be taken care of by Požoň Sentimentál, M. Piaček, B. Lenko and Ľ. Burgr.
Get ready for the semi-prepared, partly rehearsed and also improvised musical and theatrical experiences – with the best hits by the band Požoň Sentimentál.
And maybe there will also be a surprise!
entry: 7 € / 2 € reduced price / 10 € both days