entry: 8 € / 2 € reduced price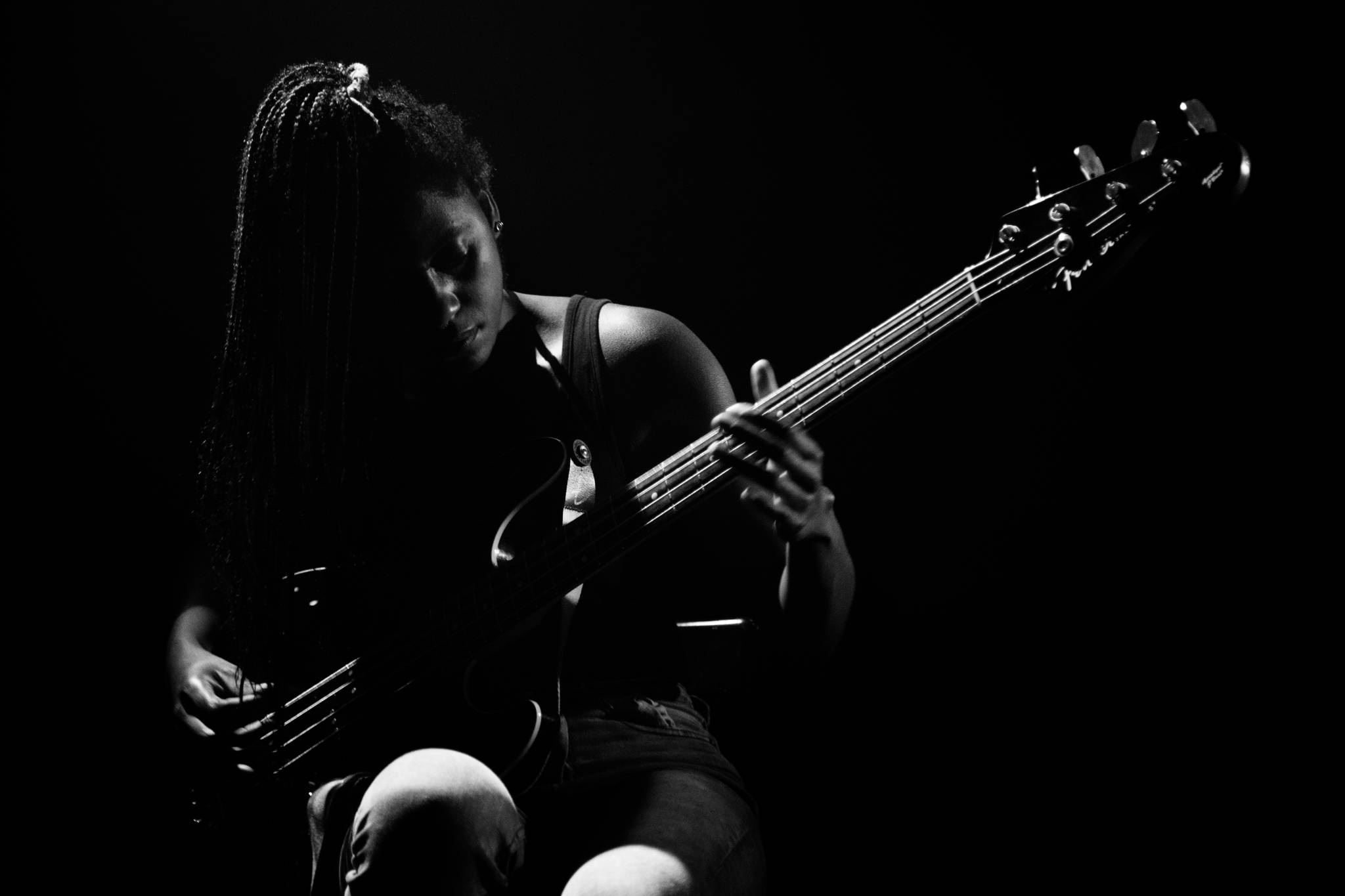 The Belgian musician Farida Amadou plays her electric bass-guitar in an exceptional way. It's something to see. Since 2013 she has devoted herself to a variety of different genres from jazz to hip-hop, later moving on to improvised music. International audiences had seen her playing alongside big names such as Thurston Moore, Mette Rasmussen, Balázs Pándi, Steve Noble and Peter Brötzmann.
The next solo of the evening will be in the hands of the experienced guitarist and pedagogue Michal Matejka, who is also an unmistakable figure of our local experimental scene. Matejka is known for his collaborations with projects such as Ankram, Škvíry a Spoje, Námestie Republiky or ensembles VENI and Cluster Ensemble and various jazz groups. The project Utópia is about searching for the ideal of sonic, musical and non-musical relationships that fit together and have a distinctive position in time and space. These relationships are defined partially by composition but also the very skill of the author to create them directly in the process of free improvisation.
entry: 8 € / 2 € reduced price