entry: 8 € / 10 € at door / 2 € reduced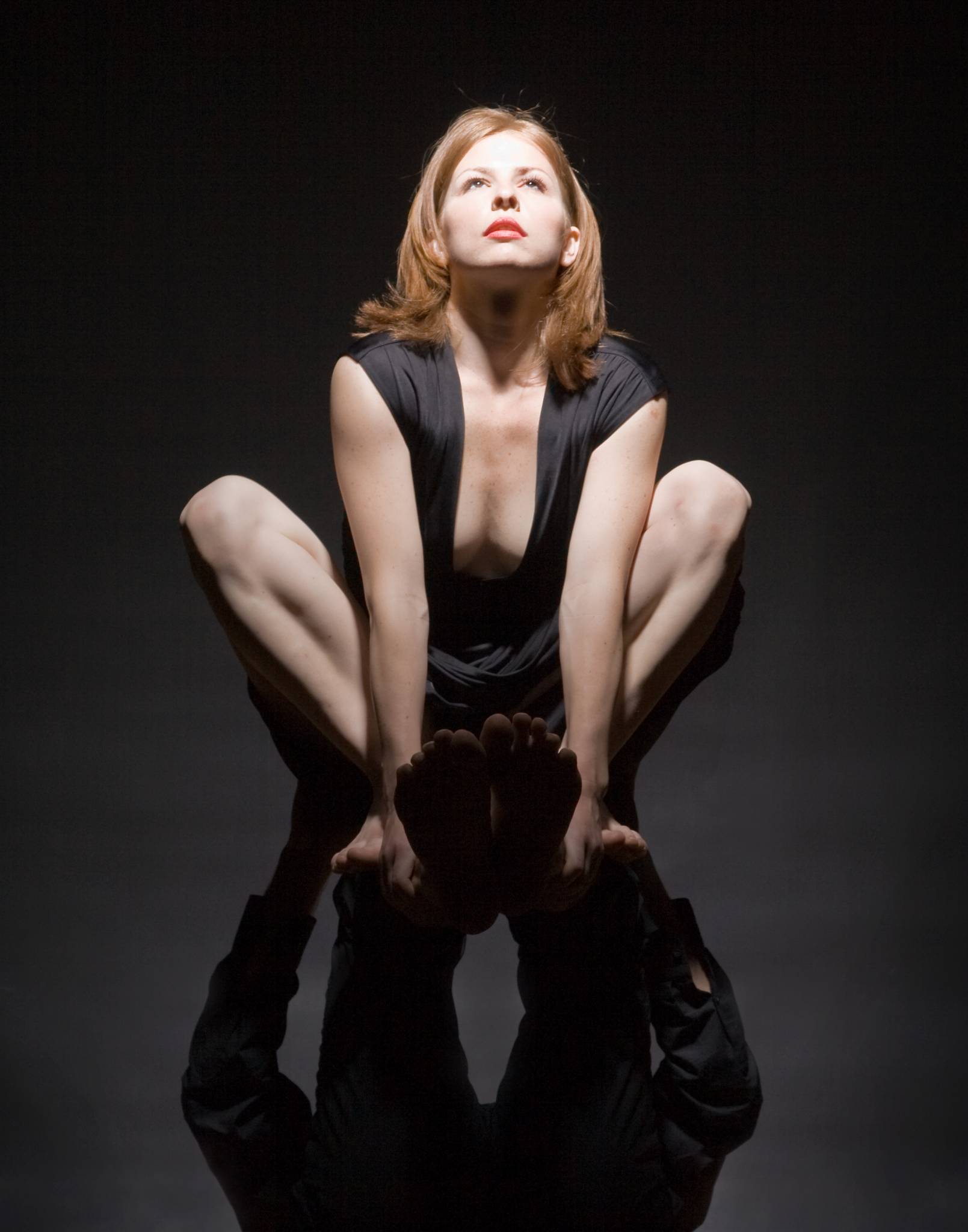 Dolcissime sirene
Choreography: D. Raček, S. Vlčeková, Performers: D. Raček, S. Vlčeková, Director: J. Vlk, Music & concept: J. B. Kladivo, J. Vlk, Costumes: M. Havran, Lighting design: J. Vlk, Production: M. Širáňová
The dance-theatrical performance dolcissime sirene / marriage is based on certain sections from Ottavio Rinuccini's text "Intermedi da la Pelegrina", a libretto set to music by musical humanist, director and organiser Count Giovanni De Bardi for the wedding of Ferdinando Medici and Cristina di Lorena. Formally, the performance is loosely inspired by the text and a search for further dramatic intermedia of Platonic idealism and philosophy of life in a dance-theatrical form.
The play reflects and problematizes the attempt of history and its political context to focus attention on "major protagonists" as the representatives and holders of truth. A reflection on the fact that truth ripens in each of us individually, unforced by circumstances, perhaps never recorded. In a certain sense, it is always subjective, individually responsible. The celebration of e.g. the end of the Middle Ages as the apotheosis of the battle between good and evil proves to be adequate. But the struggle of good against evil was always nothing but the struggle of individuality/an individual in his or her inside. Politics and the fight for political power can only approximate this war, but they can never become its subtle part.
The music authors, Ján Boleslav Kladivo and Jozef Vlk, took Rinuccini's poetry and applied a deconstructive method to create several compositions, but because they have never heard medieval musical interpretations of Giovanni De Bardi and other relevant musicians, this yielded something like aleatory interpretations of the original text.
entry: 8 € / 10 € at door / 2 € reduced