entry: 8 € pre-sale / 10 € at the venue / 2 € reduced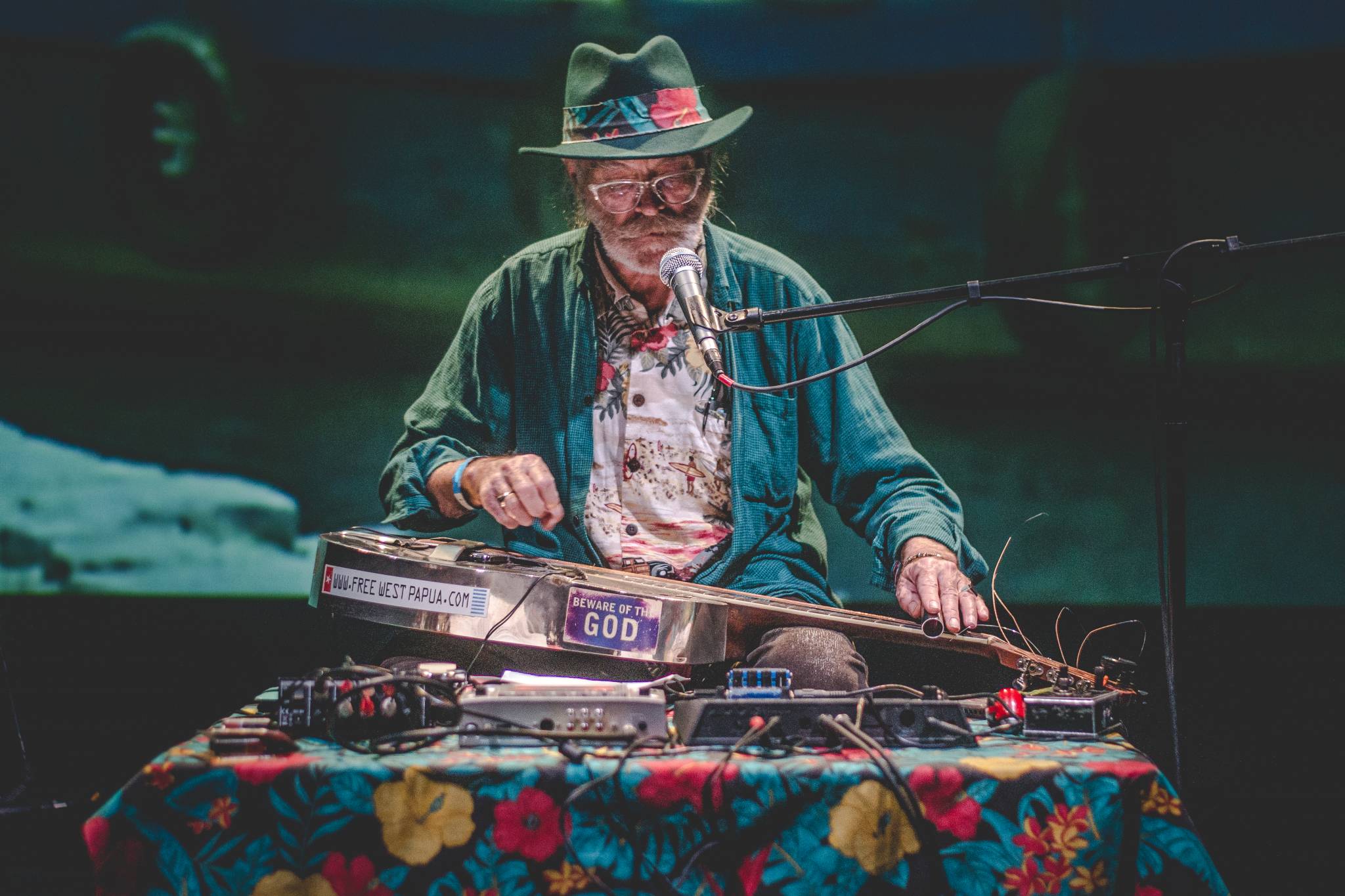 "The icon of post-everything music" (Lawrence English) or "The one who refused to play with the Stones" – now already a 80 years old English "distinguished artist" Mike Cooper had been creating his own path for almost a half a century – as a musical researcher, lap steel guitarist, singer, improviser and composer. He performed and recorded solo and also in various ensembles and genres (from blues and fold, polynesian music to improvisation and ambient). Cooper had dedicated his work to expanding the possibilities of the guitar, which he spiced up with a diverse mixture of stylistic elements. Now he's bringing his very personal and specific version of the wide-open and absorbing "cosmic music" to A4.
Argentinian duo Segundo Bercetche and Tomi Lebrero are also following up on traditions in their very own way. In their performance about the future of traditions the instrument bandoneon – once made famous by Astor Piazzolla – will go through surprising transformations, enveloped by sounds of synthesizers and other electronics.
entry: 8 € pre-sale / 10 € at the venue / 2 € reduced