Humiliated and Bloodthirsty (with english subtitles)
entry: Presale 9 € / 4 € reduced / At the venue 12 € / 8 € reduced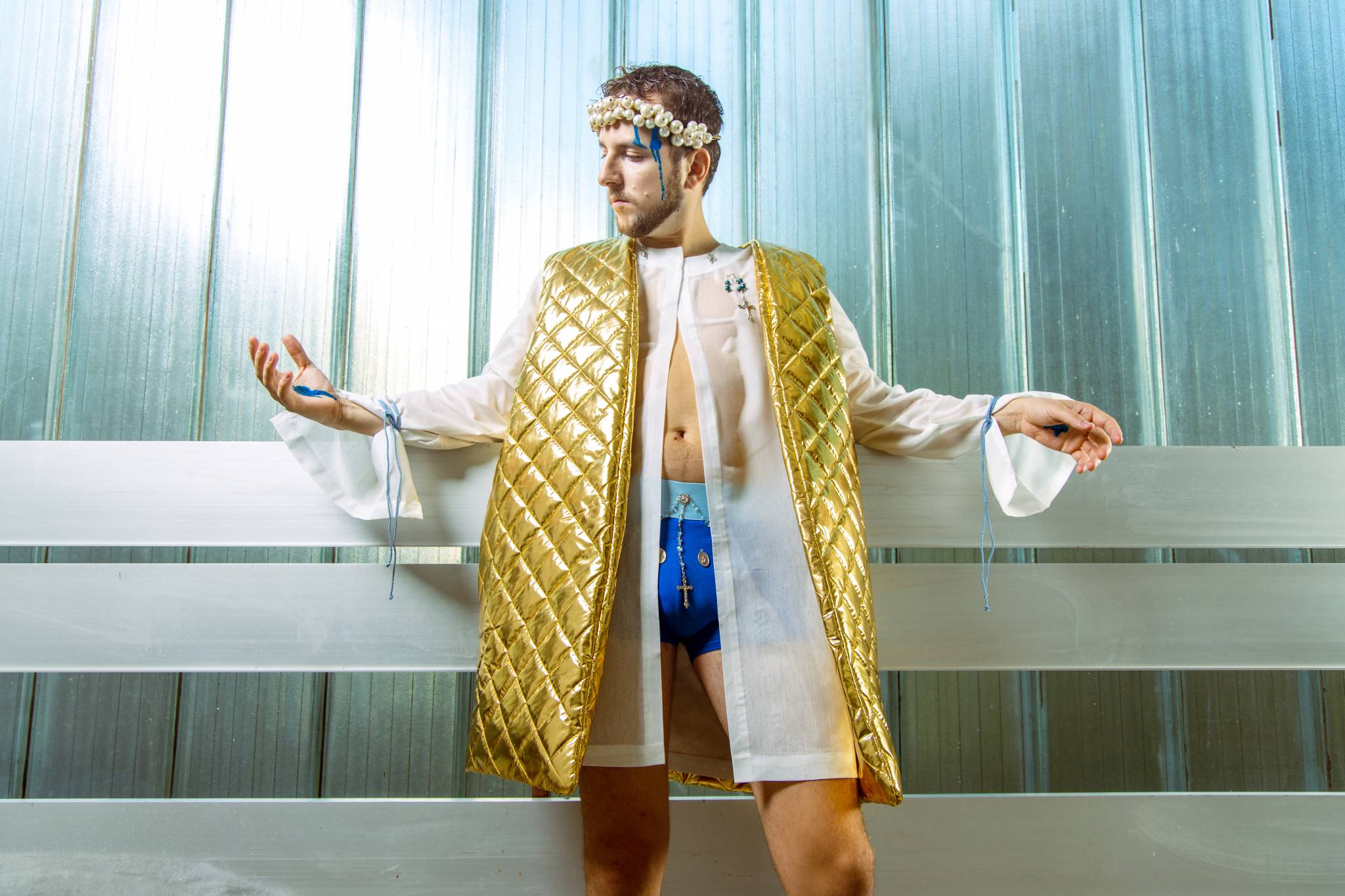 Humiliated and Bloodthirsty (with english subtitles)
This play and electronic live-act was awarded by DOSKY award 2022 for the Best theatre performance and Best costumes. It references the novel The Right to Heresy: Castellio against Calvin by Stefan Zweig.
Human being of the 21th, 20th al well as the 16th century: one that desires, but is humiliated, looking for self-realization and higher sense, one prone to follow self-invited saviors. This human nature is timeless. In the darkness of the night club we watch our confession, cruelty and vulnerability.
We know of the dance plague and the laughter epidemic. Epidemiologically spread strange behavior is qualified as mass hysteria. It is one of the last escapes of a human being who doesn't possess any power. It is the last free and pure moment in which one can express that something is not ok.
entry: Presale 9 € / 4 € reduced / At the venue 12 € / 8 € reduced