entry: pre-sale 5 € / 3 € reduced / at the venue 7 € / 5 € reduced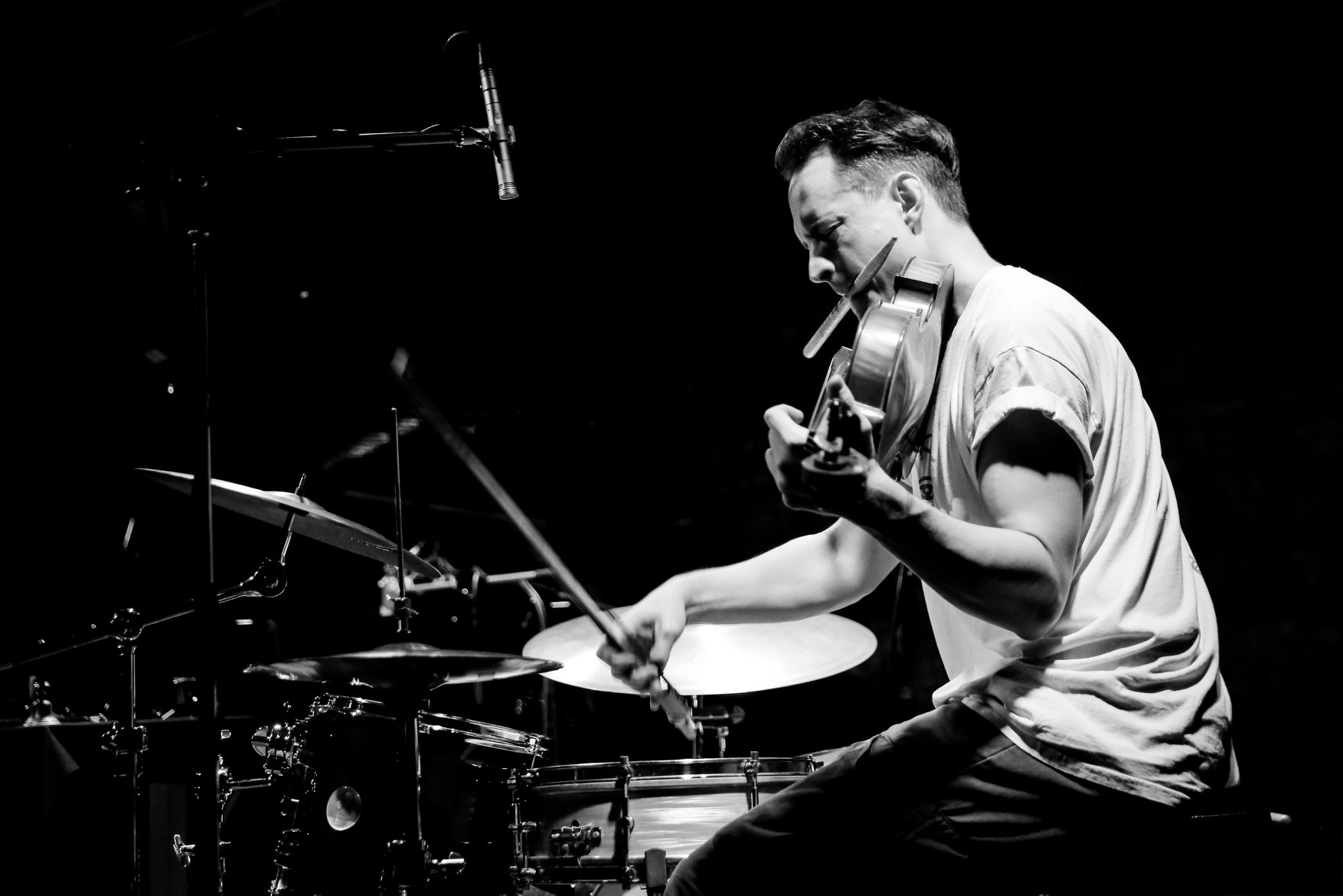 Hungarian drummer and musician Áron Porteleki, known in Bratislava from his last year's performance at the NEXT festival, but also from projects such as 12z, Dorota or Decolonize Your Mind Society, prepared a new concert project during his artistic residency in A4. "Vigiler" is based on his interest in what the world will look like in the near future, especially based on the shift in our cultural needs and the way we tend to create performative spaces. The solo performance will revolve around atypical ways of recording and amplifying percussion instruments, experimenting with the limits of the stage and the space outside it, switching between acoustic and amplified sound or sharing the sonic and sensory experience of the instrument. 
With the support of the International Visegrad Fund within the Visegrad Artist Residency Program.
entry: pre-sale 5 € / 3 € reduced / at the venue 7 € / 5 € reduced