FRESH AIR: Jozef van Wissem (NL), Deaf Center (NO), András Cséfalvay (SK)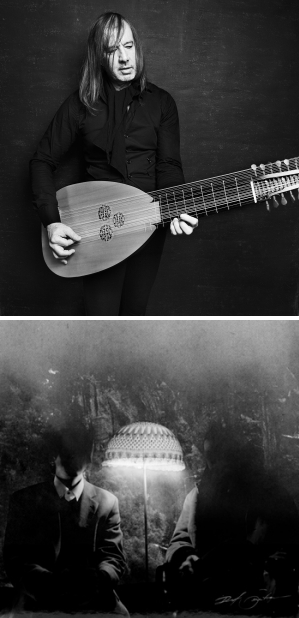 Saturday / 20.00 / concert / 9 € / 7 € presale
Dutch lute player and composer Jozef van Wissem is known for the collaboration with director Jim Jarmusch. In 2012 he recorded two albums, a year later won the top prize at Cannes for his music for the film Only Lovers Left Alive. The only concert in Slovakia presents material from the new album.
Deaf Center consists of two multi-instrumentalist Erik K. Skodvin (aka Svarte Greiner) and Otto A. Totland, who are moving on the axis of ambient electronic music, contemporary classical and drone music since 2003.
Together with that, after a long time, fresh songs of an artist and musician András Cséfalvay "About trees, whales and Europe."
Film is screening within the frame of Fresh Air project: Contemporary trends in music, cinema, theatre and media arts supported with EEA grants and national budget of Slovak Republic, in total amount of 160 430€.