Šilalo paňori (Studená vodička) a Ťažká duša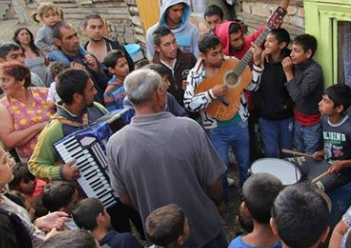 Dedicated to the memory of Béla Pokuta, unparalleled Roma singer
The Marek Šulík Documentary film Tažká Duša captures three stories from Roma communities and follows the way in which traditional Roma music is transferred from generation to generation and survives or does not transfer and dies away. Šilalo paňori is the name of an ethnomusicological research of old Roma requiems. This project was realized thanks to the support of The Slovak Research and Development Agency.
The film was supported by the Slovak Arts Council.
Organized by the Institute of Musicology of the Slovak Academy of Sciences and the civic association Žudro (www.zudro.sk).