Sonic Pi Workshop for children: Creative sound programming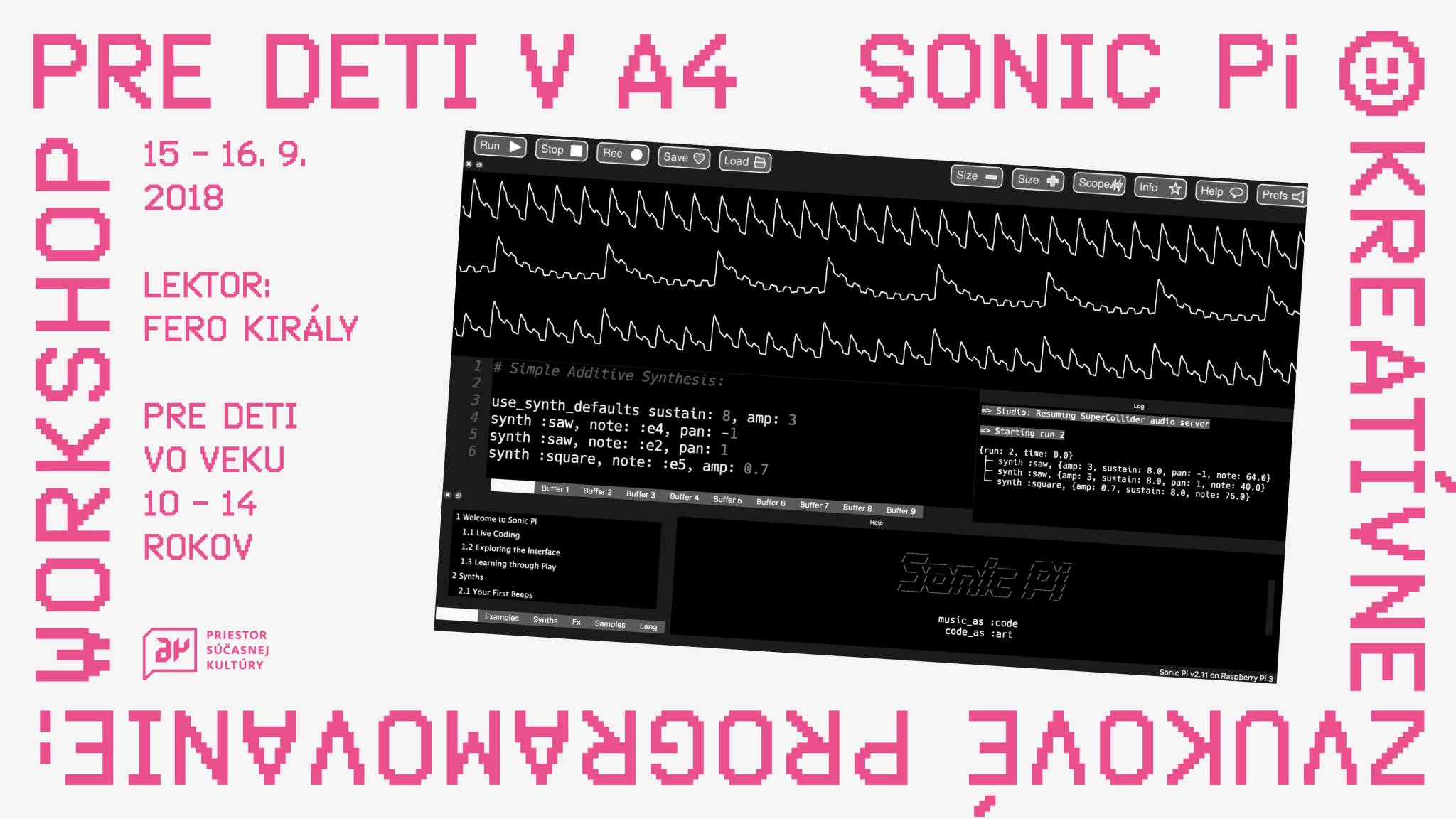 Do your kids love music? They can't play an instrument? No problem! This workshop is exactly for them. They will learn to create their own music and program in the open-source tool Sonic Pi. The lecturer will be the pianist, musician, and programmer Fero Király.
Bring your own laptop and headset. Registration at: workshop@a4.sk
The workshop takes part within the international cooperation project Re-Imagine Europe, supported by the European Commission from the Creative Europe program.