Game of the Future + Christmas party with a cabbage soup of the future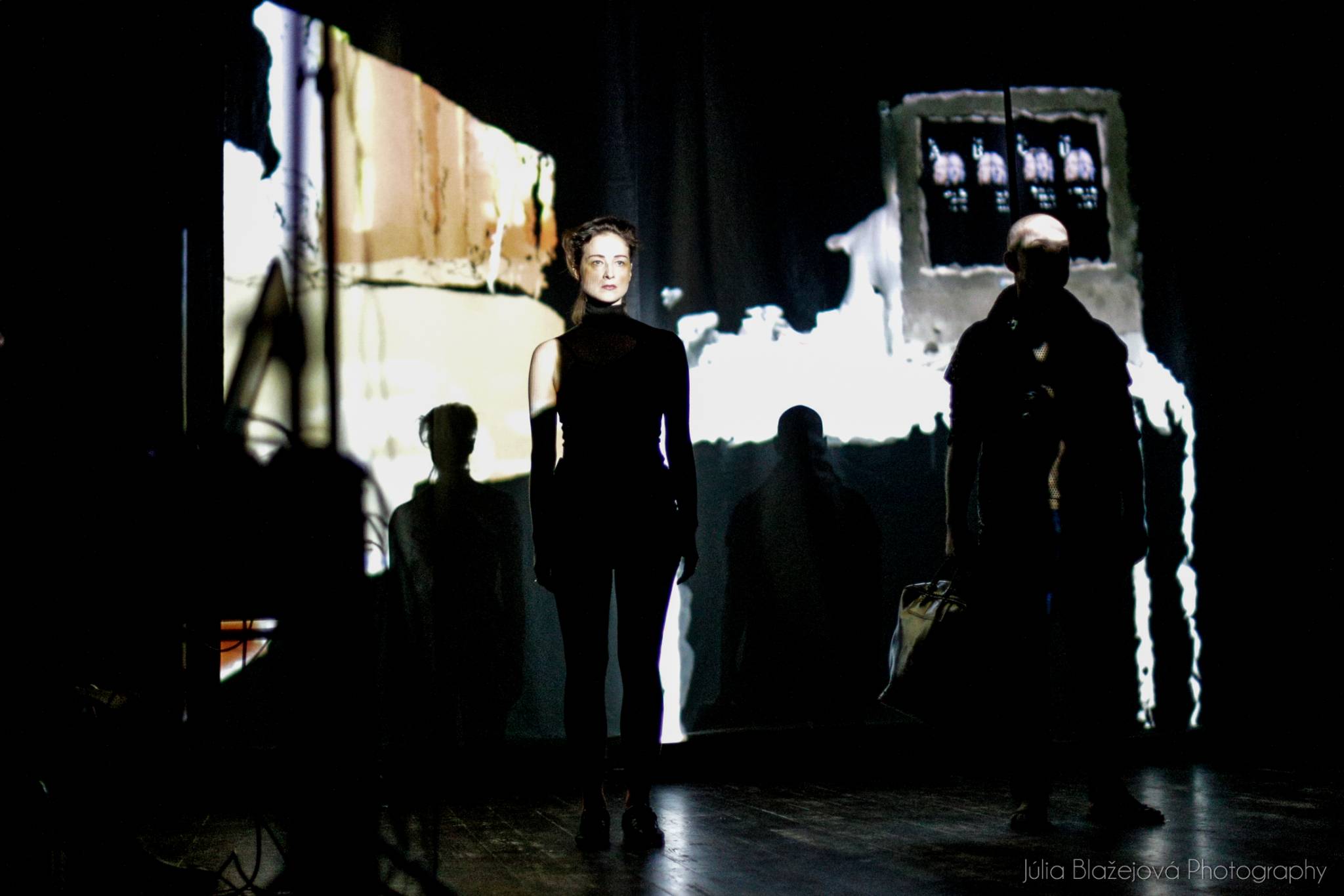 Concept and direction by P. Fornay, creation and interpretation by P. Fornay, A. Hanuljak, N. Okolicsányi, J. Šimko, visual concept, realization and supervision of B. Vitázek visuals, music by L. Džubáková – Chuťková, costumes I. Haasová, dramaturgy P. Šulej, Technical Direction and Light Design S. Šmálik, voice-over L. Hurajová
The game of the future is a fictitious documentary, dealing with the perspective of time, a subjective interpretation of the future of established artists from four artistic disciplines.
"One of the most entertaining performances this season." – Kiosk 2018.
"This production contains so much humor, though cynical, for how much the viewer is ready for." – Dária Fojtíková Feherová, Theater Monitoring.
The creation of this performance was supported from the public sources by the Art supporting fund and IVF within the art residence VARP in Studio ALTA Prague.