Sonic Pi Workshop for children: creative sound programming II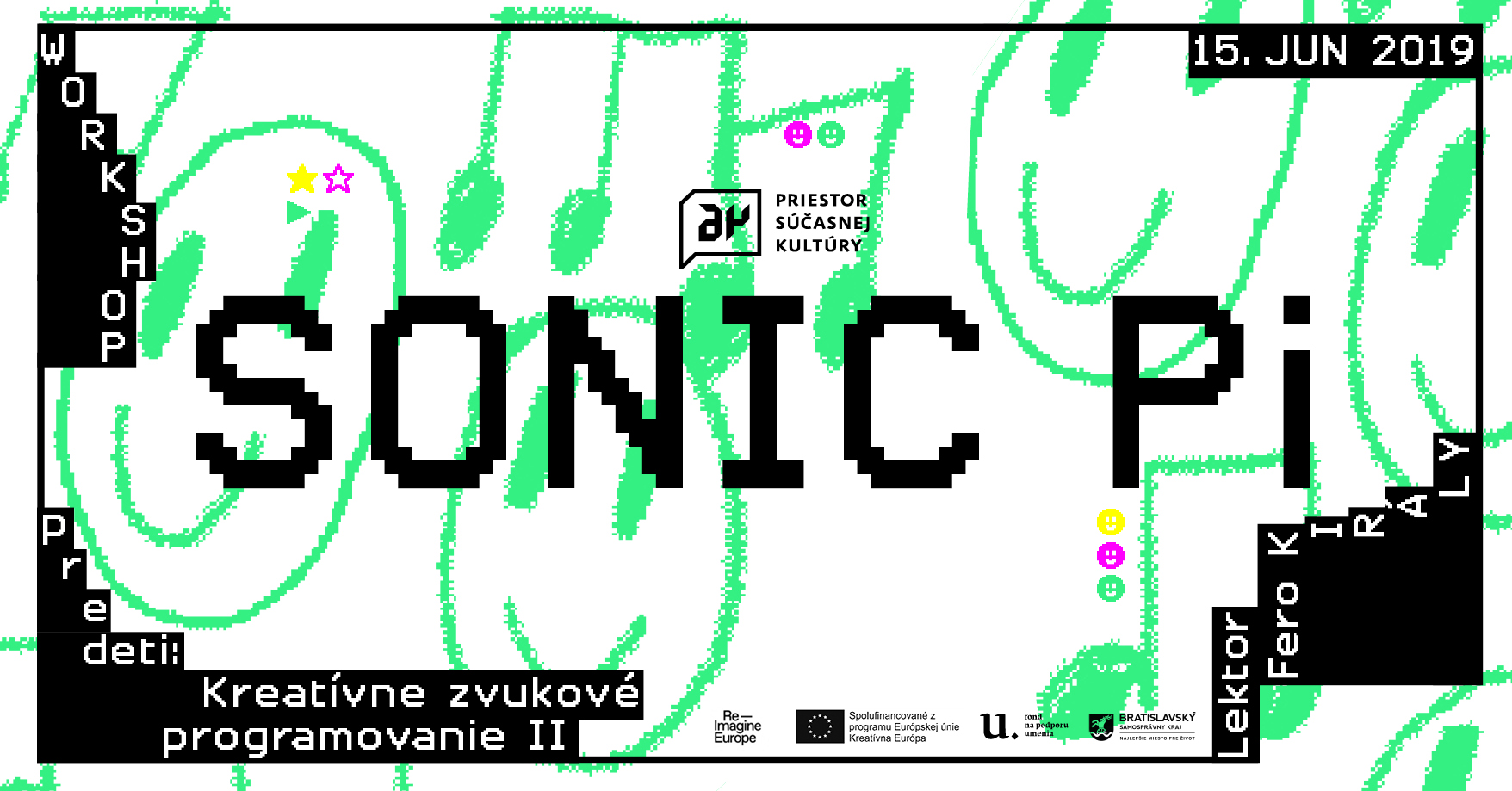 Lecturer: Fero Király
The workshop is a continuation of creating music algorithmically and an invitation for all those who didn't have a chance to participate on the previous sessions. The participants will be divided into two groups – beginners and advanced. The beginners will learn the basics of working with Sonic Pi – all about tones and sounds. The advanced group will discover deeper secrets of composition techniques. We will conclude the worksop with a concert of the created works!
The workshop is appropriate for children older than 10 years old. It is necessary to bring your own laptop with the installed Sonic Pi software and headphones. Register at: workshop@a4.sk
The workshop is a part of the project of international cooperation Re-Imagine Europe, co-financed with the program EU Creative Europe, Slovak arts counciland BratislavaAutonomous Region.