Video streaming workshop for artists and cultural organizers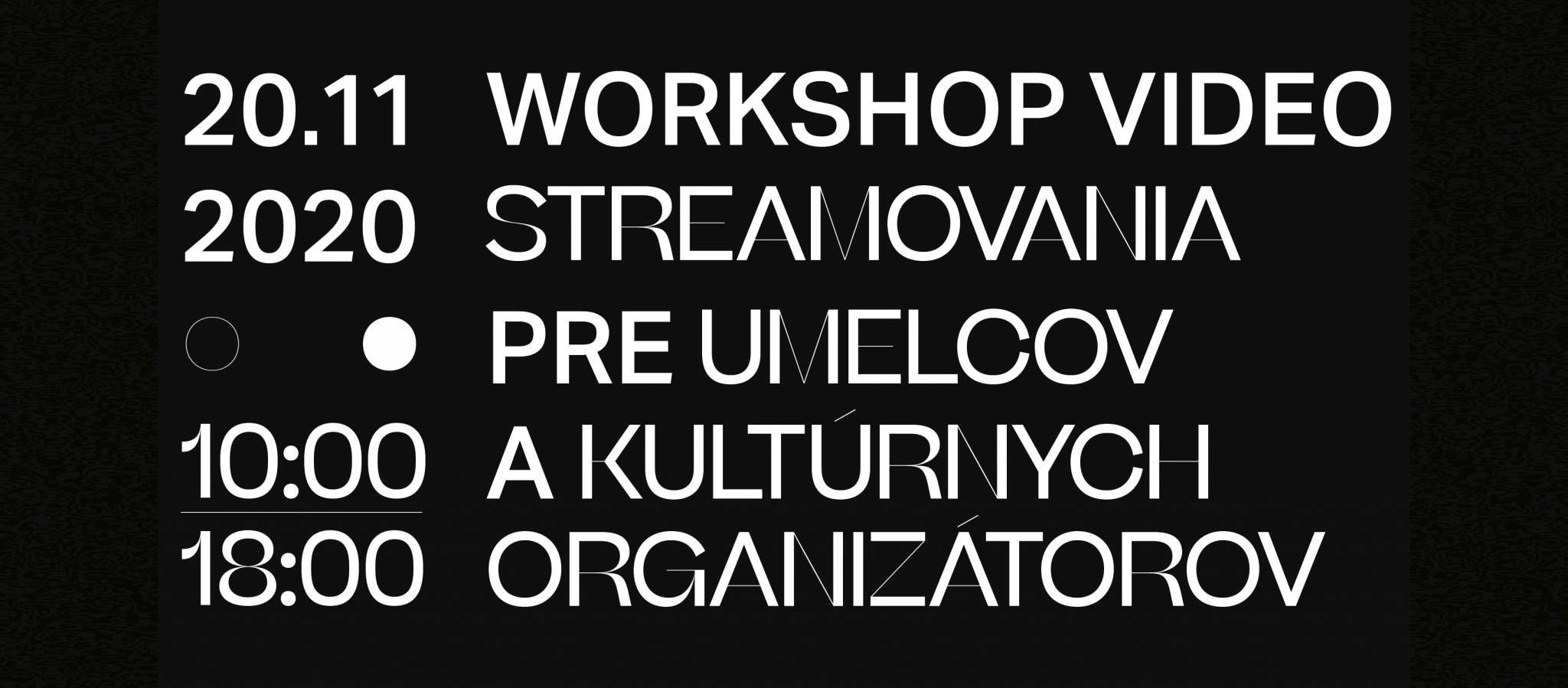 Friday / 10.00-13.00, 14.00-18.00
Covid-19 and subsequent measures have forced the whole field of independent culture to move into an online world for which we, as a group of artists and cultural workers, were not fully prepared. The live stream offers opportunities and benefits that artists and the cultural community can work with in their work. Under the lecturer guidance of Michal Freriks, we will focus on the technical side of live broadcasting on popular social media, working with cameras, streaming software and hardware for the needs of artists and independent cultural organizations.

Michal Freriks is an artist and theater and gallery technician who deals with the digital environment for the needs of "analog" works of art. In his work, he tends to overlap art forms and currently explores the topic of performative presence in the digital environment.
He worked in the New Synagogue and at Stanica Žilina-Záriečie, where he provided technical production and live broadcasts of events. In addition to these two spaces, it provides a comprehensive livestream service for various other events – discussions, webinars, conferences, concerts, theater performances. 
The workshop capacity is very limited. Participant fee 10 €.
Register at: workshop@a4.sk
Organized

as part of the international collaborative project Re-Imagine Europe, co-funded by the Creative Europe Programme of the European Union

, Slovak Arts Council and Bratislava – capital of SR.