K.A.M. (Adrienn Mária Kiss) – Beautiful Noise
entry: voluntary entrance fee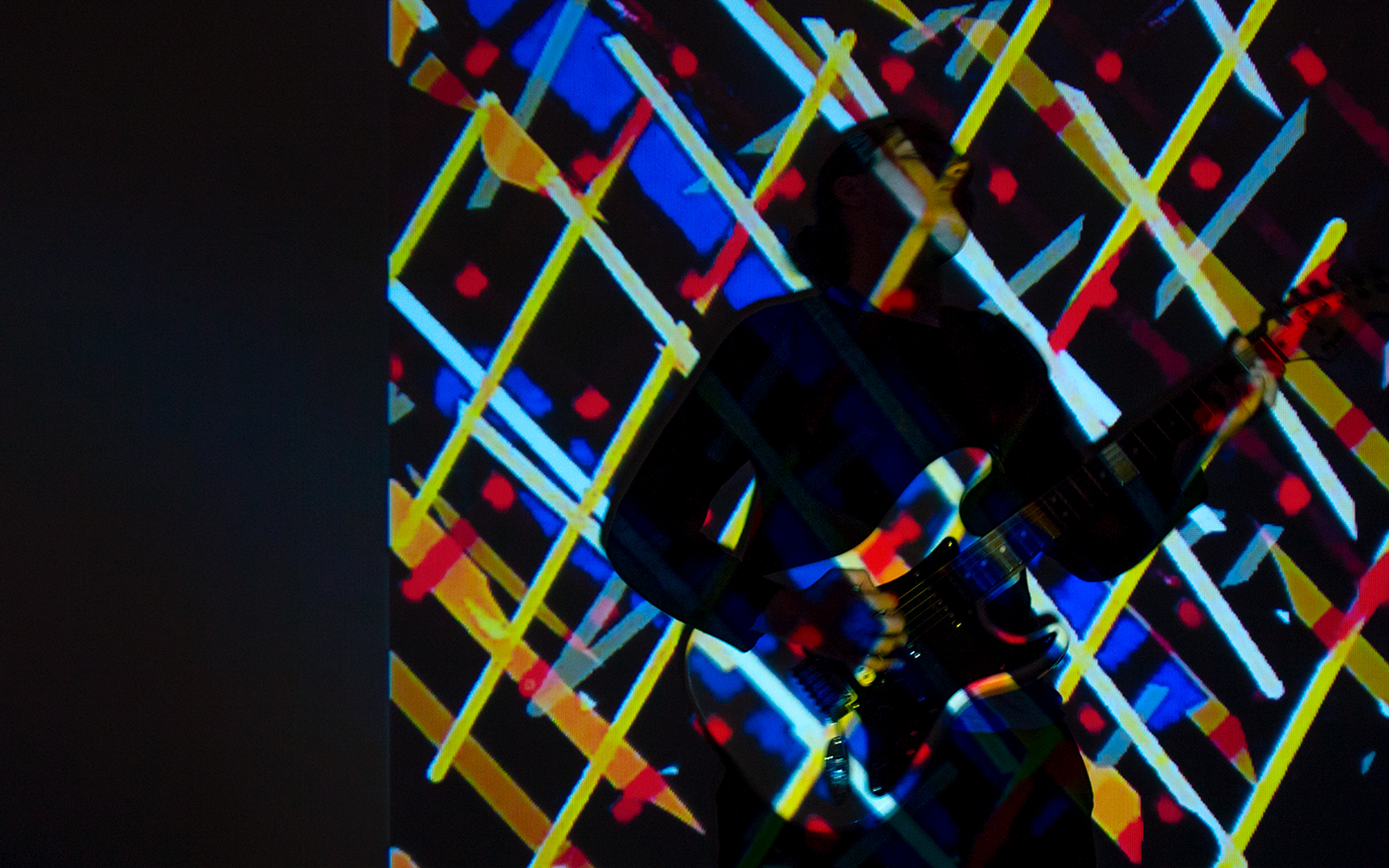 Sunday / 20.00 / performance 
"Beautiful Noise" is an audiovisual experiment about the strange relationship between sign and meaning. Hungarian intermedia artist and experimental guitarist Adrienn Mária Kiss will premiere a new audiovisual performance/installation created during her three-month residency in A4 within the framework of the VARP programme, supported by the International Visegrad Fund.
As the German philosopher Theodor Lipps argues, music is the art form that is furthest removed from literal meaning. The artist has chosen to work with sound as an extension of painting and has attempted to synchronise visual and sonic elements to create new ways of interpretation. Painted marks on canvases, basic musical equipment, electric sounds and digital effects are the signs she uses to create new meanings.
The performance is an outcome of the artist's residency in A4 within the Visegrad Artist Residency Programme supported by the International Visegrad Fund. Supported using public funding by Slovak Arts Council and Foundation of Bratislava City.
*Admission to events in A4 is only possible for vaccinated visitors*
entry: voluntary entrance fee