Sound Experiments Closing Event: Laura Agnusdei & Daniele Fabris, Algorhythmics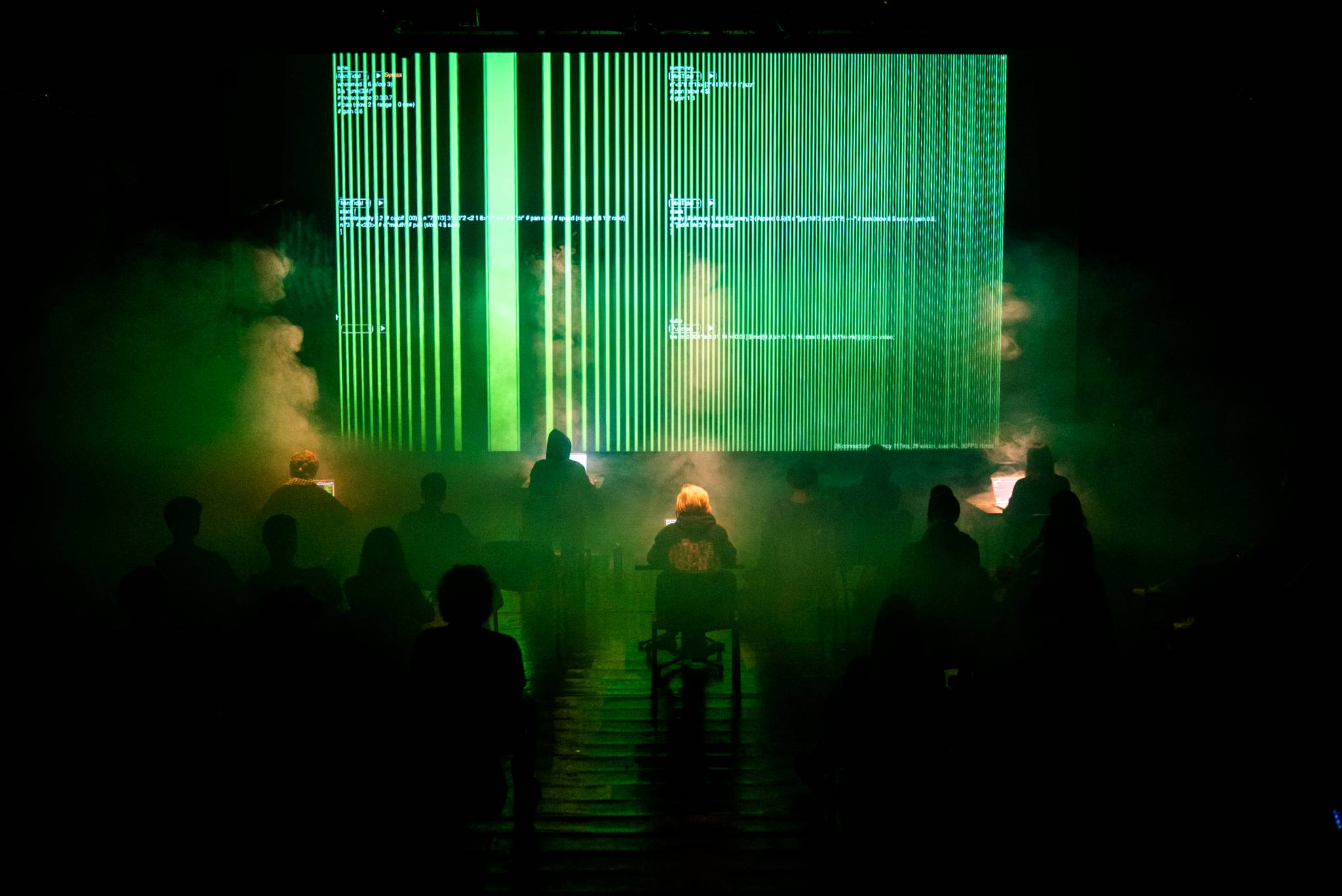 Come to watch the final presentation of the international project Sound Experiment – in the frame of which had A4 for the past two years developed new ways of non-formal education in experimenting with sound, visuals and technologies. Multimedia evening promises two unusual concerts. 
We welcome a duo of sonology graduates from Italy: the composer and sax player Laura Agnusdei and sound researcher and creator of software instruments Daniele Fabris (Leden). Together they create atmospheric sound wavefronts in which etheric sax solos intertwine with their digital reflections.
And then comes Algorhythmics: a performance of a young laptop collective will be the last audio-visual outcome of the live coding course lead by musician/programer Fero Királyi, during which the participants learnt how to compose electronic music and visuals live using interactive programming tools.
Part of the international Sound Experiment project supported by the Erasmus+ program.