Debata_A4: How to improve yourself when you barely stay afloat?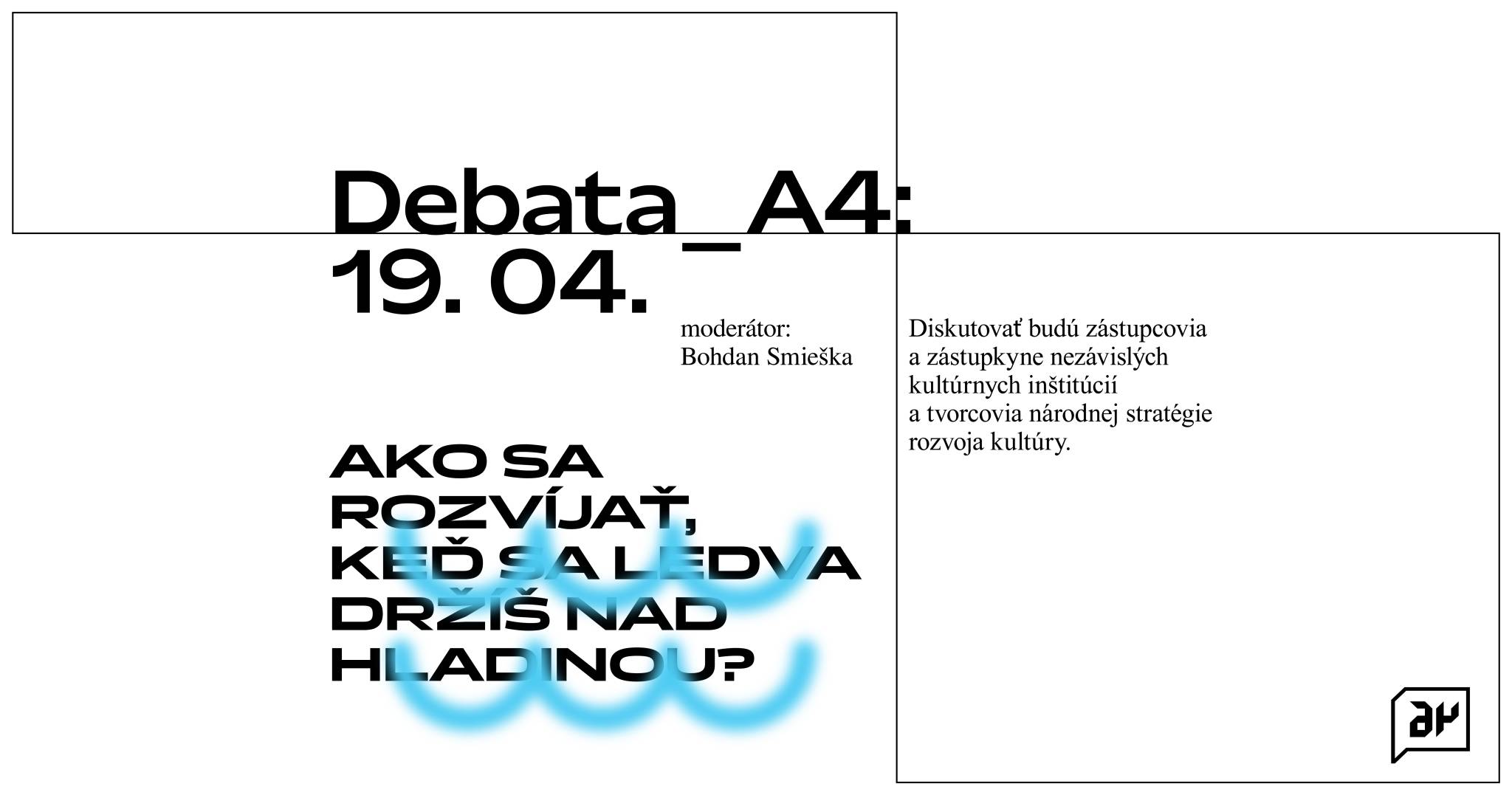 The sustainability of many professional actors on the independent cultural scene (Stanica in Žilina, A4 in Bratislava) is currently facing many critical challenges even without taking in account the unprecendented increase in energy prices which they all are critically threatened by. 
What causes lead to the risk of unsustainability of existence of the independent cultural centers, theaters and similar cultural actors? What are the key obstacles of stabilization and further development of independent cultural institutions? How does the Slovak Ministry of Culture react to these situations in their new strategy – planned till 2030? 
Discussed by representatives of independent cultural institutions and creators of the national strategy of culture development. Dramaturgy and moderation of the debate: Bohdan Smieška