The 20th edition of the festival of contemporary music NEXT in Bratislava brings premieres and adaptations of new sound and multimedia performances of global artists. The works were commissioned as a part of the project Re-Imagine Europe.
Creative interconnections of sounds, lights and space will be presented by Lee Gamble, Mariska de Groot, Erik Nyström and Lars Holdhus also known as TCF – international artists who accepted the commission to create new artworks or its special adaptation. The creation of the new pieces was initiated by A4 in co-production with various international partners thanks to years lasting project of international artistic cooperation Re-Imagine Europe supported by European Union in the project Creative Europe that A4 is a part of – together with nine partner organizations and festivals. The project focuses on supporting new experimental art that uses new technologies innovatively and also critically reflects on current social and technological development and crucial global topics such as migration or climatic changes. The project is co-financed publicly through the Slovak Arts Council and Bratislava Autonomous Region. "Thanks to the project of European cooperation with international partners we are for a third year able to support the creation of new and inspiring artistic projects that can travel to international festivals," says the artistic director of A4, Slávo Krekovič.
Lee Gamble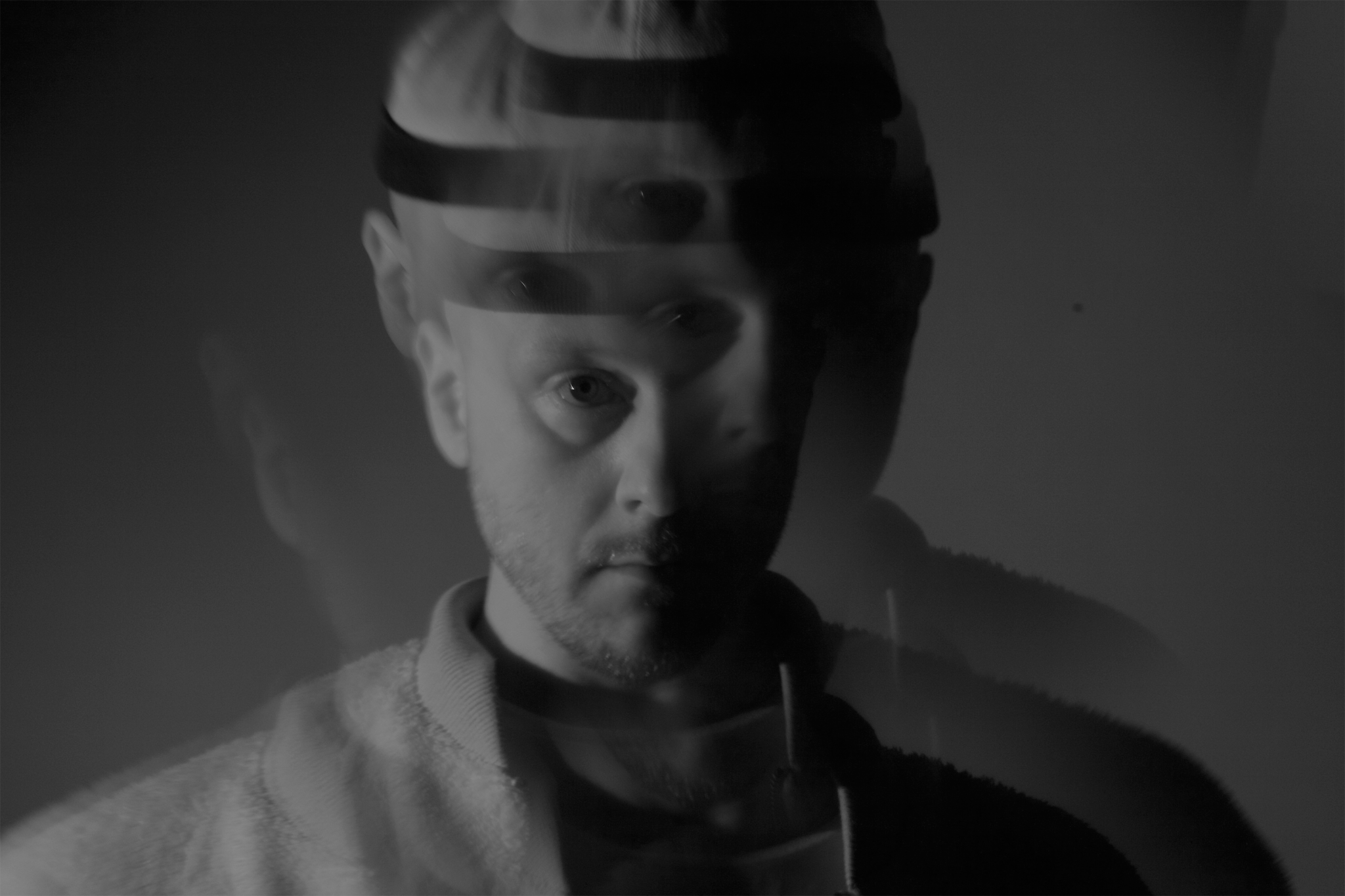 The creations of British sound designer, composer and DJ Lee Gamble defy the standard genre categories – from the roots of the teenage DJ to exploring sound architecture and abstraction of computer music. Lee's talent for trying, flexing and dissecting stereotypical conceptions of electronic sound lead to releasing albums in reputable labels PAN Records and Hyperdub and to founding an innovative platform for new voices of electronic music titled UIQ. Gamble will premiere his set on the 28th of November in A4 on a 10.1 channel 3D sound system. He will present a new piece that came to life thanks to the commission by the partnered festival Elevate from Graz, completed by fragments from Gamble's prepared triptych Flush Real Pharynx.
Mariska de Groot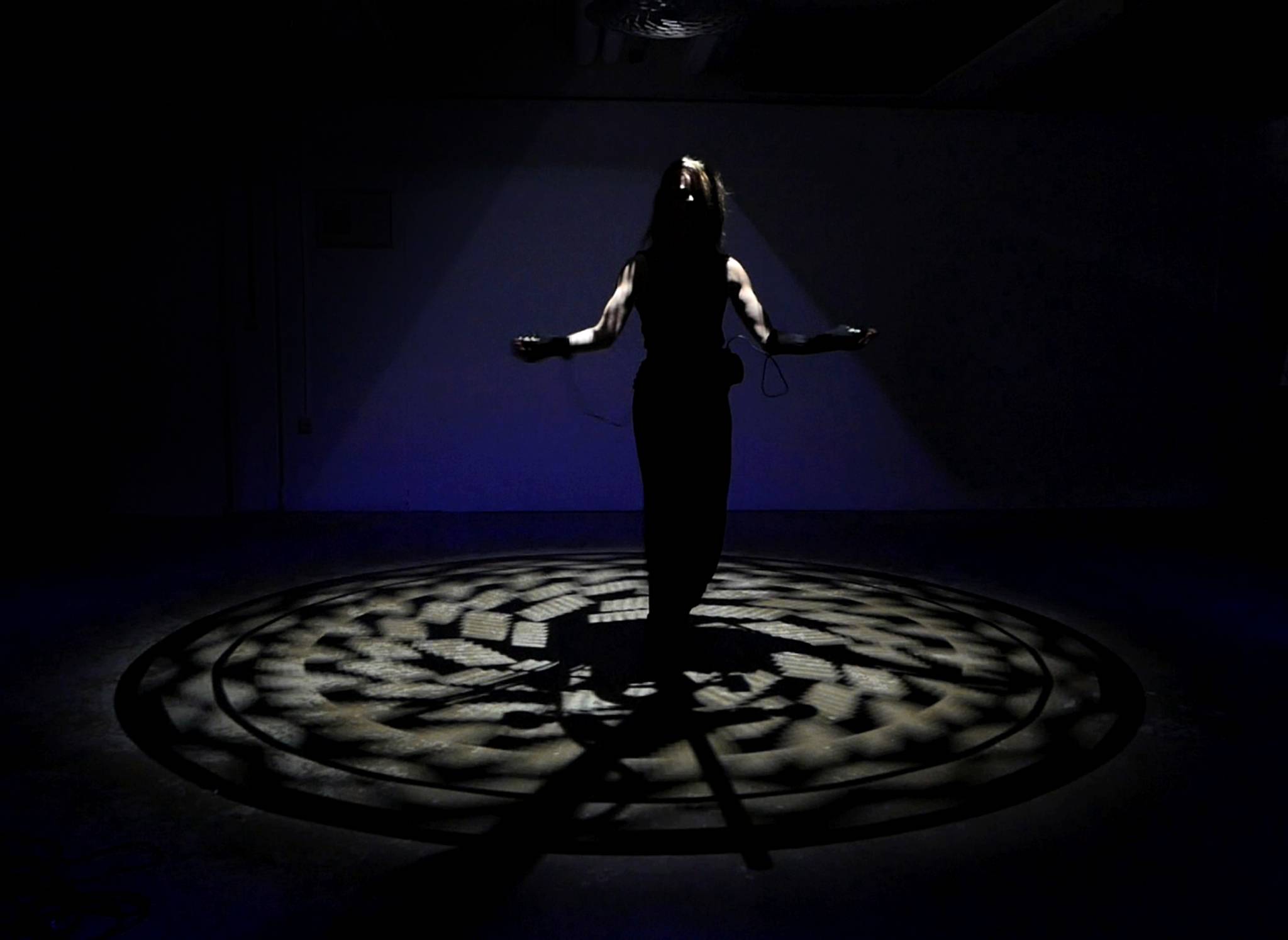 Mariska de Groot lives in The Hague in Holland where she creates intriguing audiovisual performances based on sound and light. In her new completed version of the performance Stirred Mandala created during her artistic residency in Bratislava, De Groot explores optical sound and the origin of complex chaotic structures during a live performance. Above the performer a spotlight and a rotating "tone wheel" is hanging, creating a ever-changing moving light carpet on the floor under the performer. Thanks to light sensors in her hands the light changes to sound, harmonizing with the optical illusion of the hypnotic visual patterns. The premiere will take place in A4 on the 29th of November.
Erik Nystr

ö

m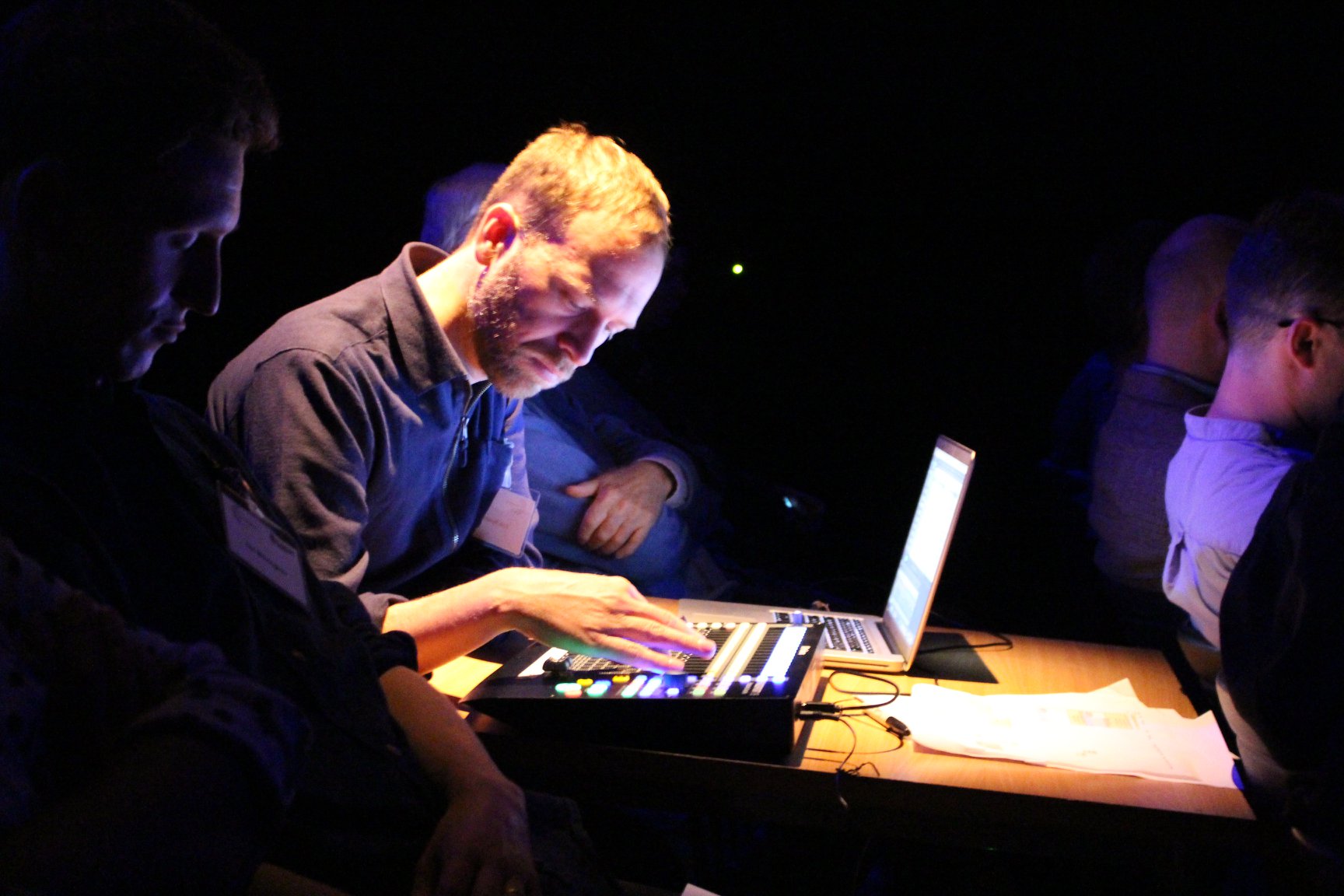 The Swedish artist Erik Nyström earned a doctorate at the City University London with a work about spatial sound. Theoretic and technological background was transformed into electroacoustic practice, computer music and sound installations fully utilizing the possibilities of automatized generative processes. A large portion of his projects is designed for multichannel soundsystems thanks to which the acoustic potential of the space and the process of listening itself is emphasized and awaken, making the listening almost a physical experience. The fresh work Intra-action is not an exception, and also an intersection of improvised performance and the so-called agent software systems in which non-traditional synthetic sounds travel through virtual and real space. You have an exceptional opportunity to hear this new work on the 30th of November in A4, Bratislava.
TCF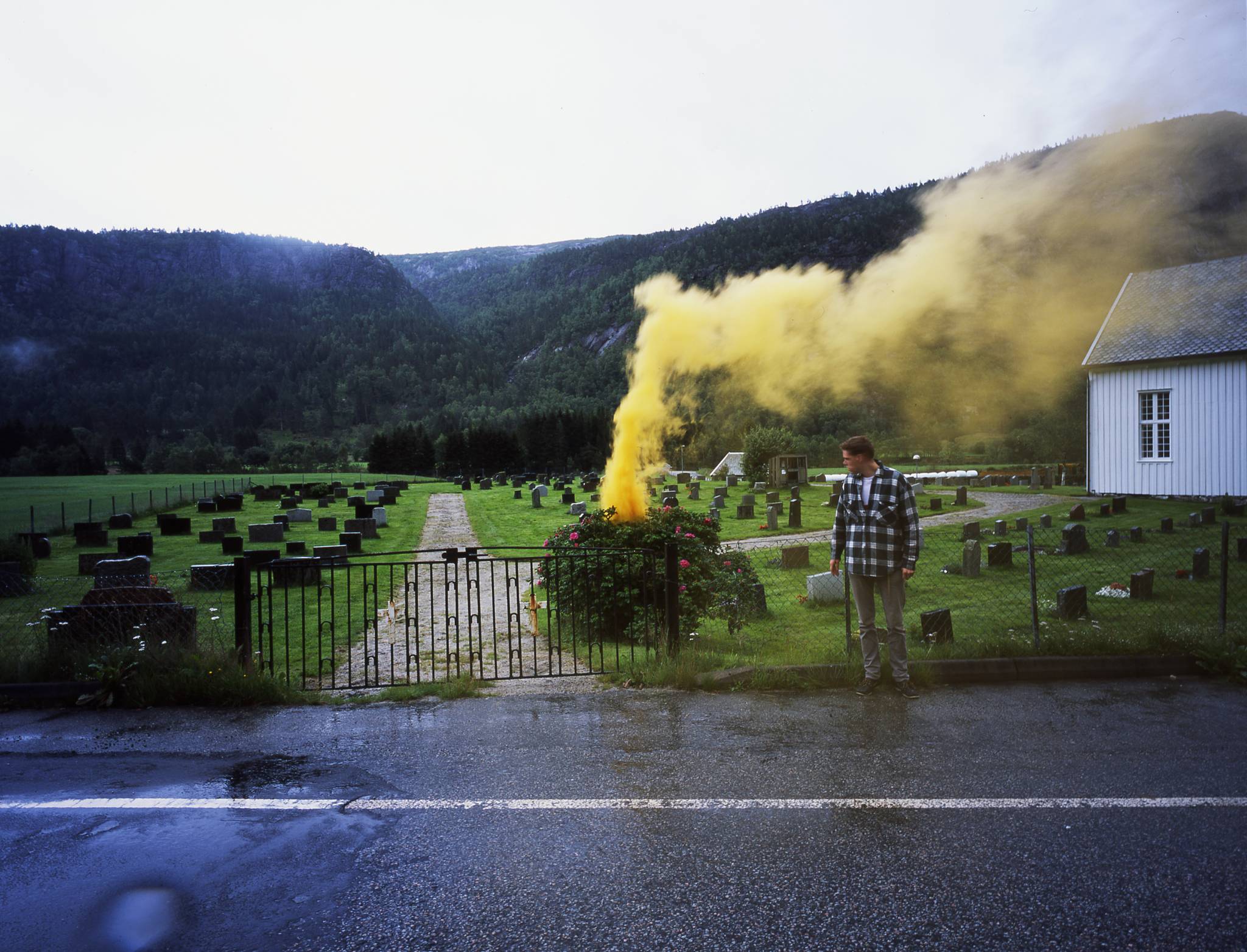 TCF is a pseudonym of the Norwegian visual artist and musician Lars Holdhus, who thematizes the reality of the internet  age in his works. He explores new technologies and the social impact of such phenomenas as cryptocurrencies and others. His new concert work created for the project Re-Imagine Europe during his artistic residency in A4 is a continuation of a work commissioned by German Radio. It uses a software for speech synthesis and various sophisticated algorithms. TCF plays live only rarely, but his concerts are powerful experiences with futuristic atmosphere. The performance will take place in Stará kotolňa of the Faculty of Architecture (Slovak Technical University, in Bratislava) on the 30th of November.
The festival NEXT takes place in A4 and other places in Bratislava from the 27th of November till 1st of December. Detailed program full of concerts, audiovisual performances, lectures and workshops can be found at www.nextfestival.sk
Brought to you as a part of a project of international cooperation Re-Imagine Europe, co-financed by the program of EU Creative Europe, Slovak Arts Council and Bratislava Autonomous region.